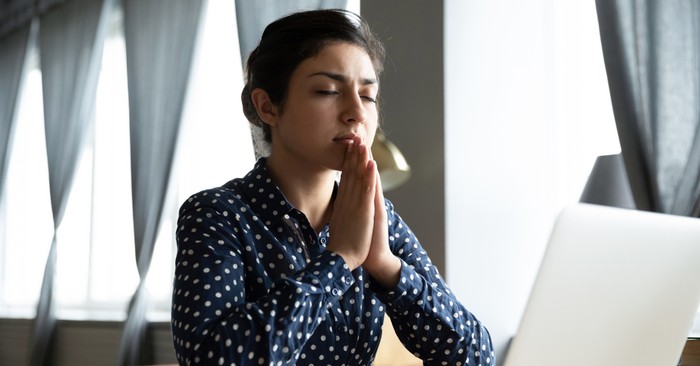 When our hearts, minds, or even our schedules seem cluttered, it may be a sign we're out of alignment. That can lead to burnout and frustration that take us farther from the way God calls us to live.
I hadn't planned to spend the day helping an elderly woman from church, but when the call came, I knew God wanted me to do it. So I scratched off my agenda for the day and determined to follow God's plan. Then, my young adult child called and needed my help, too. I set more things aside to be there for my people. Soon, the list of tasks I didn't finish piled high.
This was a familiar pattern for me. First, my schedule gets out of balance, then my feelings and thoughts follow. I end up feeling all out of sorts. Like riding a bicycle with wobbly wheels, struggling to stay upright. Before I know it, my heart needs a reset.
We want to live with the fruit of the Spirit described by the apostle Paul: "love, joy, peace, patience, kindness, goodness, faithfulness, gentleness, and self-control" (Galatians 5:22-23a ESV). But when we feel pulled in different directions, how do we find balance? How do we handle the difficult, busy, or overloaded seasons with grace and peace?
This past week in my daily devotional reading, I came across a familiar phrase, "We need to align our hearts with God." It's a saying we hear often in the Christian faith. So what does it mean to be in alignment, and how do we live it out?
Galatians 5:25 tells us, "Since we live by the Spirit, let us keep in step with the Spirit" (NIV). When our hearts, minds, or even our schedules seem cluttered, it may be a sign we're out of alignment. That can lead to burnout and frustration that take us farther from the way God calls us to live. Learning what it means to be aligned with God will help us walk steadily through each day, centered in his peace.
What Does 'Aligning My Heart with God' Mean?
If someone asked me to describe what being aligned means to me, I'd say it's staying in perfect step with someone else. My son played bass drum in the marching band, and it always amazed me how synchronized the students were at all times. Guided by the skilled hands of the drum major, 200 musicians marched as one.
The Oxford dictionary defines the word align as "to place things in a straight line or in correct relative positions." Another definition says aligning means "coming together in agreement." By submitting to the Lord in all we do, we fall in step behind him, allowing him to guide us on the right path.
In Deuteronomy 31:8 (ESV), Moses encouraged Joshua with these words, "It is the Lord who goes before you. He will be with you; he will not leave you or forsake you. Do not fear or be dismayed." Joshua kept his heart aligned with God by refusing to take one step forward without God leading the way. We too can stay in step by trusting God's plan before our own.
How to Live with Hearts Aligned to God
If you've ever felt thrown off course by the unexpected, you are not alone. Each day we're bombarded with the unexpected—in our personal lives, our communities, and our world. It's enough to make any believer lose her focus. Thankfully, God's Word gives us guidance when we need to realign our hearts.
Here are 5 things we can do when our hearts are out of sync with God:
1. Declare God's Sovereignty
"For by him all things were created, in heaven and on earth, visible and invisible, whether thrones or dominions or rulers or authorities—all things were created through him and for him. And he is before all things, and in him all things hold together." (Colossians 1:16-17 ESV)
I can easily get overwhelmed by just about everything! Daily to-do's, family needs, serving, jobs, and more demand my attention. I want to be a good steward of my time and be there for others, but I can easily fall into the trap of thinking it all depends on me. That's a heavy load to carry, and one God did not intend for us.
When we get flustered, feeling responsible for keeping everything and everyone in our lives in perfect balance, Colossians 1:16-17 brings a much-needed reality check. God created all things, and the entire universe is held together because of him. What an amazing truth! Let's stop carrying unnecessary burdens and turn our attention to praising God for his sovereignty.
2. Earnestly Pursue the Things of God
"But seek first the kingdom of God and his righteousness, and all these things will be added to you." (Matthew 6:33 ESV)
Teaching junior high school, I always started the year with an exercise in following directions. I gave the students a list of tasks on paper. The number one task on the list said: "Read all the directions first." If they did so, they would find that the final task on the list said, "Disregard everything after number one." Of course, those who didn't read the entire page first ended up engaged in a lot of busy work! Following the directions saved them from unnecessary steps.
Matthew 6:33 reminds me of that exercise. Sometimes in order to realign our hearts, all we need to do is follow one simple step. Do first things first. By pursuing the things of God before anything else on our list, the rest will fall in line exactly as God orders.
3. Ask God to Search Your Heart
"Search me, O God, and know my heart! Try me and know my thoughts! And see if there be any grievous way in me, and lead me in the way everlasting!" (Psalm 139:23-24 ESV)
Have you ever said yes to a request or need— maybe in your church or community— then felt frustrated because no one else stepped up to help? The good cause soon became a source of bitterness, and you wondered if you should have volunteered? I've been there too, and I've learned a valuable lesson in the midst of my good intentions. When doing God's work leaves me bitter or resentful, it's time to ask God to search my heart.
Inviting the Holy Spirit to search our hearts for any hidden sin will clean out the clutter to make room for God to pour into us. He will provide the refreshment we need. Ministering to others can be exhausting, which is why we need to stop and make sure we aren't carrying any uncleanliness in our hearts as we go about serving. God will fill us with strength, peace, and power when we ask him to search our hearts and guide us in his ways.
4. Seek God's Will for Your Life
"Your word is a lamp to my feet and a light to my path." (Psalm 119:105 ESV)
With all the good things tugging at our attention, we may be tempted to think every good thing is God's will for us in this season. But just because something is a worthwhile task doesn't mean it's what he has for us right now. That's why it's so important to keep seeking God's will for our lives.
The Bible is God's infallible Word— there for our instruction and encouragement. Psalm 119:105 reminds us, as we spend time studying the Bible, our path will be illuminated. Rather than getting lost, overwhelmed, or confused by what to do next, we can allow God's Word to light the way.
5. Desire to Be a Person After God's Own Heart
"But now your kingdom will not endure; the Lord has sought out a man after his own heart and appointed him ruler of his people, because you have not kept the Lord's command." (1 Samuel 13:14 NIV)
King Saul disobeyed the Lord's command by offering a sacrifice without waiting on the prophet Samuel. When Samuel arrived to see what Saul had done, he called out Saul, informing him that his kingdom would soon come to an end because of his choice. The Lord found "a man after his own heart" to rule over Israel. Saul didn't know at the time that David would one day rise up to be the next king.
Saul chose not to let the Lord lead the way. He took action when his next step was to wait. Let's learn from his story in 1 Samuel and refuse to take matters into our own hands. When we're tired of waiting and tempted to take control, let's pause to pray. Like David, we too can be people after God's own heart.
Aligning our hearts with God begins with submitting to him. We can walk in step with the Holy Spirit when we continue putting him first every day. If you're feeling out of sorts today or life feels off balance, there is hope. Open your heart to the Lord and lay your desires before him. May we all find the perfect balance of peace and purpose we long for when we learn to live with our hearts aligned with God.
Photo Credit: ©Getty Images/fizkes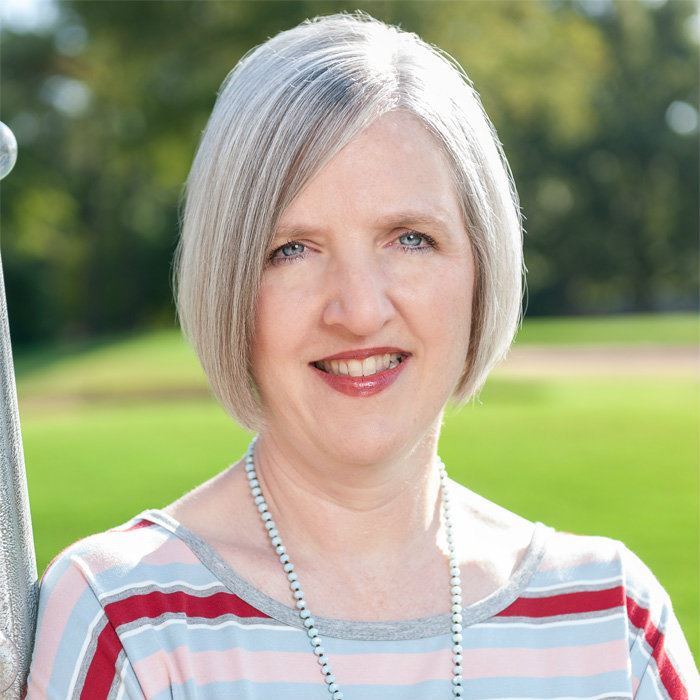 For more spiritual growth resources, check out the 5-day email study Walking with Rahab by today's devotion writer, Kristine Brown. You'll find weekly encouragement to help you "become more than yourself through God's Word" at her website, kristinebrown.net. Kristine is the author of the book, Cinched: Living with Unwavering Trust in an Unfailing God, and the companion workbook.
---
---