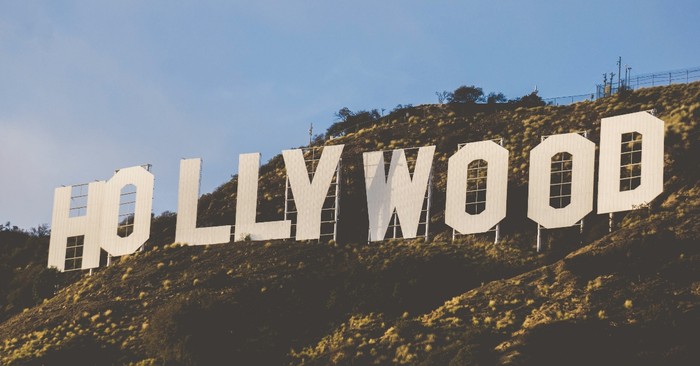 While many actors are intimidated by even talking about their faith or beliefs, Pratt freely speaks about his relationship with Christ and how much the Lord means to him.
Within Hollywood, we often think of all celebrities as being secular or anti-Christianity. Since much of the media is against the Bible and God, it's hard to believe there are any celebrities who are Christians. While the majority of celebrities are not Christians, there are a minority of celebrities who are Christians, and they aren't ashamed of their faith in Jesus.
Here are five celebrities who aren't ashamed of being Christians:
1. Matthew McConaughey
One celebrity who isn't ashamed of being Christian is Matthew McConaughey. We know McConaughey for multiple movies he has been in, including Interstellar, Sing, and Sahara. While many people recognize him for his movies, not many people are aware of his faith or how outspoken he is concerning his faith. On multiple occasions, McConaughey has spoken openly and honestly about his relationship with Christ. It is true that McConaughey believes in the Bible; however, he says there are some parts that are hard for him to understand, such as the miracles of Christ.
McConaughey hasn't been publicly persecuted for his faith in Christ or denied major roles due to his faith. Yet, when he was accepting his Oscar for Best Actor for his role in the movie Dallas Buyers Club, he thanked God, and he noticed nobody clapped. McConaughey reported that he saw a few of his Christian friends in the audience at the Oscars, yet they didn't clap because of the other people's reactions. Despite this one instance, overall, McConaughey has not been put down for his faith, and he continues to learn more about God each day.
2. Chris Pratt
A second celebrity who isn't ashamed of being a Christian is Chris Pratt. Many of us know Chris Pratt from Guardians of the Galaxy, Jurassic World, and Onward, yet similar to Matthew McConaughey, not many know he is a devout Christian. One of the times Pratt spoke about his relationship and faith in God was through a social media post after he married his wife. The first time he spoke about his love for the Lord was during the 2017 Teen Choice Awards. At this award show, when he accepted his award, he said he would not have been there without the Lord Jesus.
Pratt allows his values to be defined by the Bible, and he strives to walk closely with the Lord. Despite the media and the pressure of Hollywood, he has remained focused on following Jesus. While he has received some backlash over the church he attended for being "anti-LGBTQ," Pratt spoke openly about how he loved all people and wasn't defined by a church. Rather than choosing to be defined by a church, he wants to be defined by the amazing grace of Jesus. While many actors are intimidated by even talking about their faith or beliefs, Pratt freely speaks about his relationship with Christ and how much the Lord means to him.
3. Bono
A third celebrity who isn't ashamed of being a Christian is singer, songwriter, and performer Bono. Not many people think of U2 as being a Christian band, yet the lead singer, Bono, is a dedicated Christian. In multiple interviews, Bono discusses his faith in Christ, how Christ is his Savior, and his interest in reading the Bible. Bono points out the truth that Jesus never taught that he was simply a good teacher or a good prophet, but rather that He is God and the Savior of the world.
Bono connects himself to David as he enjoys reading the Psalms and appreciates David's rawness and vulnerability in his writings. He also specifies the importance of being open with God and being honest. Instead of keeping feelings buried deep within us or trying to hope they just go away, we need to be intentional to bring our worries, feelings, and burdens to the Lord. Bono also points us to the truth of following Jesus' actions and carefully examining what the Lord does. By looking at Luke 9, Bono urges us to look at what Jesus tells us to do—He told a man not to wait to bury his father but to follow Him. In this way, Bono stresses the importance of following the Lord and being willing to drop anything for the Lord. Through this, we can see how much of an influence the Lord has had in Bono's life.
4. Sydney Sierota
A fourth celebrity who isn't ashamed of being a Christian is Sydney Sierota. Not many people are familiar with her, yet she is the lead singer of the band Echosmith. The band consists of her and her two brothers, Noah and Graham. She was raised in a Christian home and continues to speak out about her faith in the Lord. Even though she does not specifically do Christian music, she is still a Christian. Sierota often shares messages of the Bible or truths about the Lord through her social media channels.
When talking about God, Sierota says, "For me, my relationship with God is everything. It's the foundation of everything in my life and I want to maintain that as much as I can no matter what changes around me because that's what makes me feel whole, grounded, and loved more than anything." As Sierota says in this interview, her relationship with God is everything. Despite being in streamline music, she still keeps a level head and keeps her focus on God. With this same attitude, we, too, need to make sure our relationship with God is the most important part of our lives.
5. Hayley Williams
A fifth celebrity who isn't ashamed of being a Christian is Hayley Williams. Hayley Williams is the lead singer and songwriter of the band Paramore. While she had two solo albums, her main music career has been with Paramore. Throughout Williams' career, she has spoken openly about her faith in Christ. While in recent years she has noticed some changes to her faith, she still believes in Jesus as her Savior.
Within Paramore's lyric book in their third album, Brand New Eyes, each member of the band thanks Jesus for their life and how they can do what they love for a living because of Him. They each express how they wouldn't be where they are now without Jesus. Each member of Paramore has stated themselves as being Christians, including current members, Taylor York and Zac Farro in addition to previous members, Josh Farro and Jeremy Davis. Even though times have changed and Paramore has gone in different directions surrounding sound and lyrics, their faith remains the same.
It is often hard to believe that any celebrities are truly Christians, yet these are just a handful of those who aren't ashamed of being Christians. There are plenty more outspoken Christians who love the Lord and aren't afraid of being persecuted for their faith. The movie industry and the music industry can be extremely difficult to be a part of if a person is Christian, yet through the Christians in Hollywood, we can see how they can influence others to follow the Lord. Many individuals look up to celebrities, and if they see how passionate they are about the Lord Jesus, it can help many unbelievers become interested in learning more about Jesus.
Related:
Photo Credit: ©Unsplash/de'andrebush
---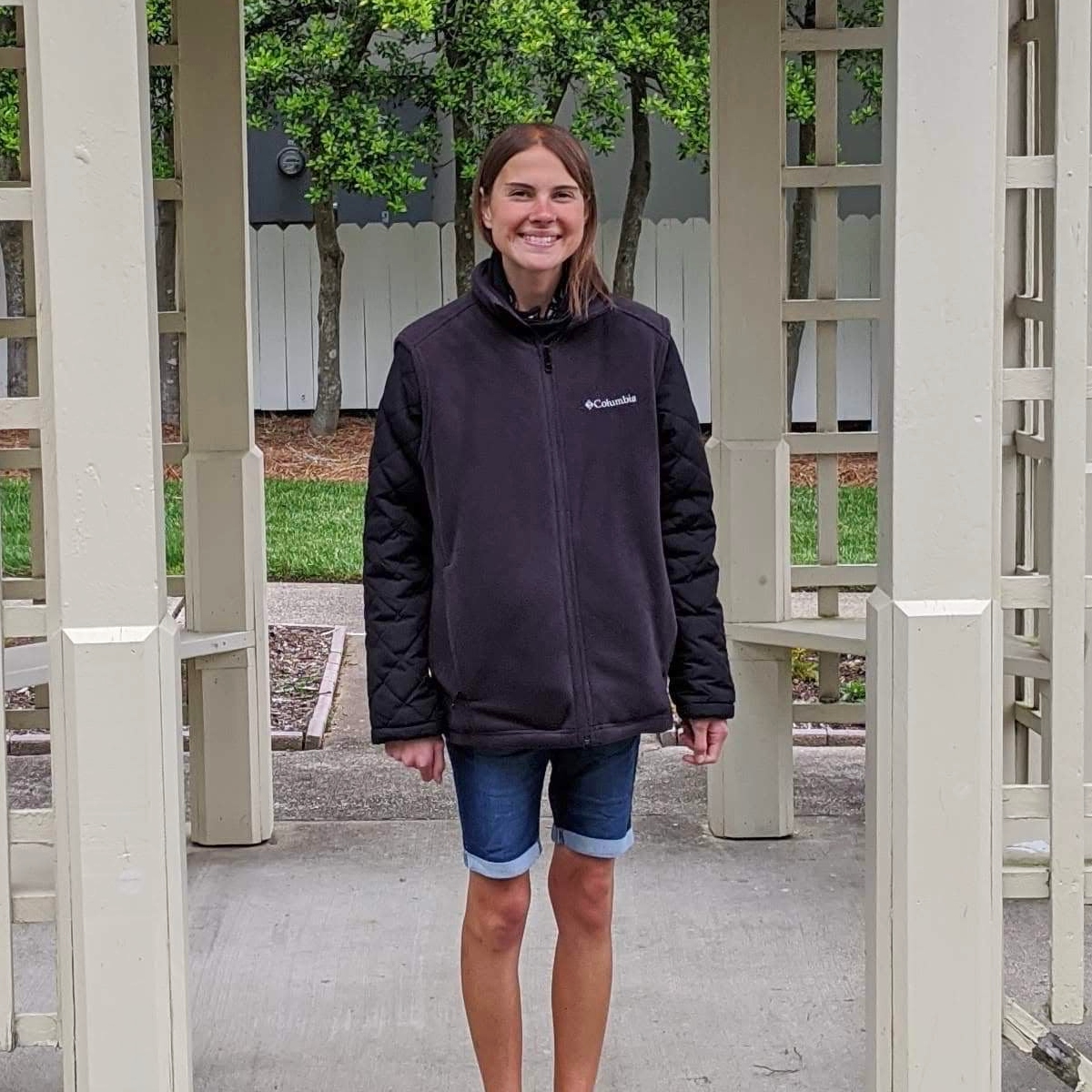 Vivian Bricker loves Jesus, studying the Word of God, and helping others in their walk with Christ. She has earned a Bachelor of Arts and Master's degree in Christian Ministry with a deep academic emphasis in theology. Her favorite things to do are spending time with her family and friends, reading, and spending time outside. When she is not writing, she is embarking on other adventures.
LISTEN: Being Complete in Jesus (Understanding Matthew 5:21-48)
Hearing Jesus is a devotional journey through the gospels, where we explore the teachings of Jesus chapter by chapter. If you're seeking to live a life that reflects God's, this podcast is for you.
The views and opinions expressed in this podcast are those of the speakers and do not necessarily reflect the views or positions of Salem Web Network and Salem Media Group.
WATCH: 10 Sins Christians Downplay (and Why They're So Destructive)
Stock Footage & Music Courtesy of Soundstripe.com Thumbnail by Getty Images

---
---