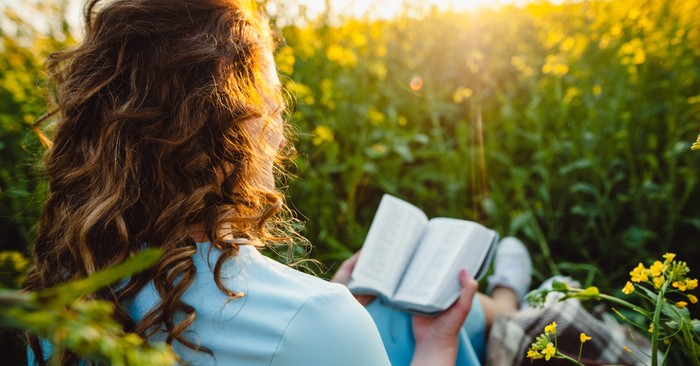 Eight hands clasped together. Four heads bowed. One prayer voiced for direction.
"God, is this Your will," we prayed, "or our plans?"
We didn't want to move forward, which meant moving out of the forever home we had built, unless it was in God's time, by His will, and for His glory.
"If it's not your plan, let us know," we pleaded.
"If it is Your will we move," we asked, "could You send us a sign so we know for sure it's You and not us?"
When we seek God with all of our hearts, we will find Him. He is faithful to His Word, and earnestly wants us to discover His will for our lives. He loves us so much He gave His only Son for us. No care or concern of ours is minuscule to God. If it matters to us, it matters to Him. He tells us in Scripture to lift our worries up to Him, because He cares for us.
He faithfully answered my family's are-You-sure-God prayer in a way we never could have accomplished on our own. It was confirmed. He was calling us to serve another community, as a family. And with His assured blessing, our excitement grew!
God's plan for our lives is perfect, but the world isn't. There will always be doubts, delays, and hurdles to leap over. But when the favor of God is upon our lives, His peace surrounding our situations surpasses all understanding. As I write today, we don't know when our new home will be ready to hold our lives. We know where our new assignment is, but the rest will unravel when we get there, and that day is one only God Himself knows right now.
Finding the patience to wait out the unknown is extremely difficult. The only way we can navigate times of unrest and uncertainty is by giving our questions to the One from Whom the plan to move originally came! He is able to complete what He has begun. The timing is for Him to know, and us to discover. Below are verses to cling to in seasons of waiting and transition.
God is good, all of the time. All of the time, God is good. When we keep our eyes on Him, we will make it through to walk out the plans He has for us. His plans that are more than we can ask for or imagine. In His time, by His will, for His glory.
Photo credit: ©Getty Images/Oleksandr Yakoniuk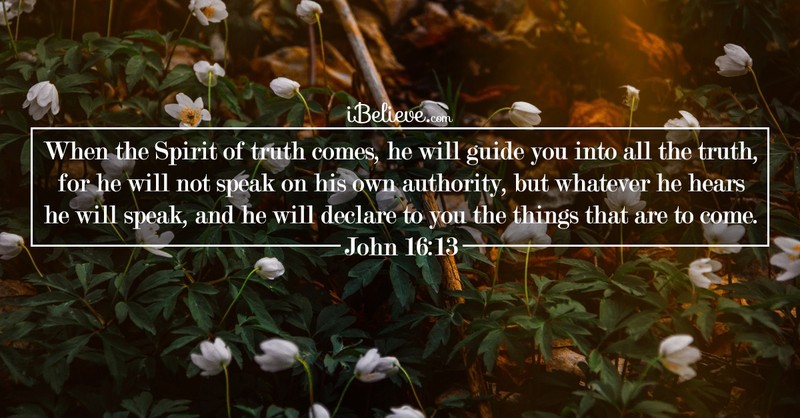 10 Verses about God's Timing
"And I tell you that you are Peter, and on this rock I will build my church, and the gates of Hades will not overcome it" (Matthew 16:18).
"But when he, the Spirit of truth, comes, he will guide you into all the truth. He will not speak on his own; he will speak only what he hears, and he will tell you what is yet to come" (John 16:13).
"The LORD is good to those whose hope is in him, to the one who seeks him" (Lamentations 3:25).
"Be very careful, then, how you live – not as unwise but as wise, making the most of every opportunity, because the days are evil" (Ephesians 5:16).
"Be still before the LORD and wait patiently for him; do not fret when people succeed in their ways, when they carry out their wicked schemes" (Psalm 37:7).
"Trust in the LORD with all your heart and lean not on your own understanding; in all your ways submit to him, and he will make your paths straight" (Proverbs 3:5-6).
"For the revelation awaits an appointed time; it speaks of the end and will not prove false. Though it linger, wait for it; it will certainly come and will not delay" (Habakkuk 2:3).
"Whoever eats my flesh and drinks my blood has eternal life, and I will raise them up at the last day" (John 6:54).
"All the believers were one in heart and mind. No one claimed that any of their possessions was their own, but they shared everything they had" (Acts 4:32).
"And we know that in all things God works for the good of those who love him, who have been called according to his purpose" (Romans 8:28).
Click here to read more verses about God's timing.
Photo credit: SWN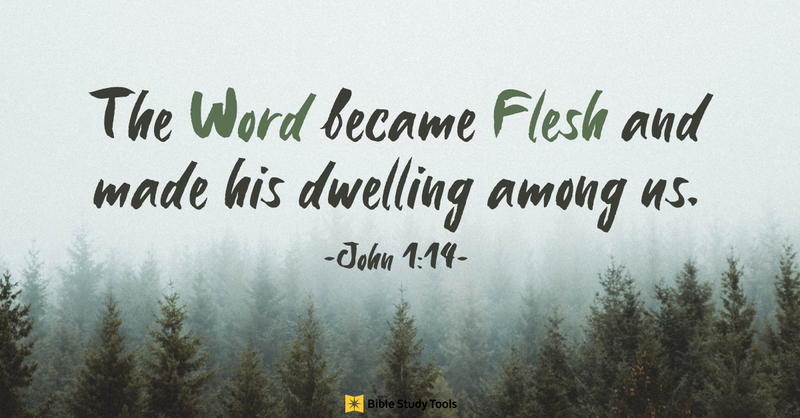 10 Verses about God's Glory
"In the beginning was the Word, and the Word was with God, and the Word was God. He was with God in the beginning. Through him all things were made; without him nothing was made that has been made. In him was life, and that life was the light of all mankind. The light shines in the darkness, and the darkness has not overcome it" (John 1:1-5).
"The voice of the LORD is over the waters; the God of glory thunders, the LORD thunders over the mighty waters" (Psalm 29:3).
"The Word became flesh and made his dwelling among us. We have seen his glory, the glory of the one and only Son, who came from the Father, full of grace and truth" (John 1:14).
"The Son is the radiance God's glory and the exact representation of his being, sustaining all things by his powerful word. After he had provided purification for sins, he sat down at the right hand of the Majesty in heaven" (Hebrews 1:3).
"The heavens declare the glory of God; the skies proclaim the work of his hands. Day after day they pour fourth speech; night after night they reveal knowledge" (Psalm 19:1-2).
"I am the LORD; that is my name! I will not yield my glory to another or my praise to idols" (Isaiah 42:8).
"And we all, who with unveiled faces contemplate the Lord's glory, are being transformed into his image with ever-increasing glory, which comes from the Lord, who is the Spirit" (2 Corinthians 3:18).
"Then Jesus said, 'Did I not tell you that if you believe, you will see the glory of God?'" (John 11:40).
"His splendor was like the sunrise; rays flashed from his hand, where his power was hidden" (Habakkuk 3:4).
"Praise the LORD, my soul. LORD my God, you are very great; you are clothed with splendor and majesty" (Psalm 104:1).
Click here to read more verses about God's glory.
Photo credit: SWN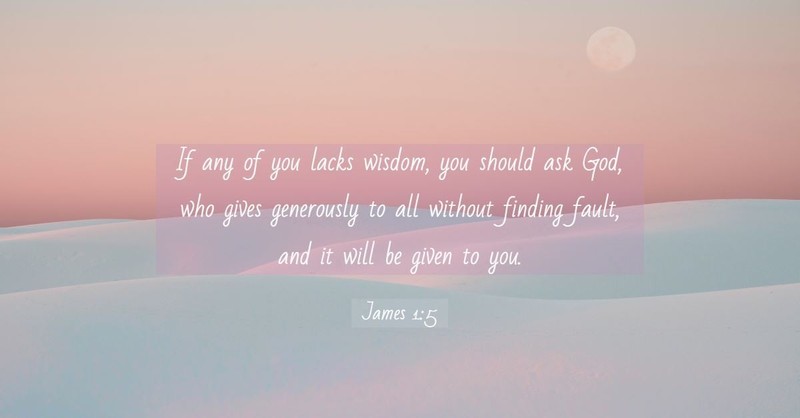 10 Verses about God's Will
"'For I know the plans I have for you,' declares the LORD, 'plans to prosper you and not to harm you, plans to give you a hope and a future'" (Jeremiah 29:11).
"Your kingdom come, your will be done, on earth as it is in heaven" (Matthew 6:10).
"If we confess our sins, he is faithful and just and will forgive us our sins and purify us from all unrighteousness" (1 John 1:9).
"You need to persevere so that when you have done the will of God, you will receive what he has promised" (Hebrews 10:36).
"Then he said to them all: 'Whoever wants to be my disciple must deny themselves and take up their cross daily and follow me'" (Luke 9:23).
"This is good, and pleases God our Savior, who wants all people to be saved and come to a knowledge of the truth" (1 Timothy 2:3-4).
"If any of you lacks wisdom, you should ask God, who gives generously to all without finding fault, and it will be given to you" (James 1:5).
"Therefore do not be foolish, but understand what the Lord's will is" (Ephesians 5:17).
"Your word is a lamp for my feet, a light on my path" (Psalm 119:105).
"Rejoice always, pray continually, give thanks in all circumstances; for this is God's will for you in Christ Jesus" (1 Thessalonians 5:16-18).
To read more Bible verses about God's will, click here.
More from this author
How to Find the Pathway to Happiness
Store Up the Good Things in Life
What Does It Mean to Drift?

Photo credit: SWN
Originally published Wednesday, 13 September 2023.
---
---