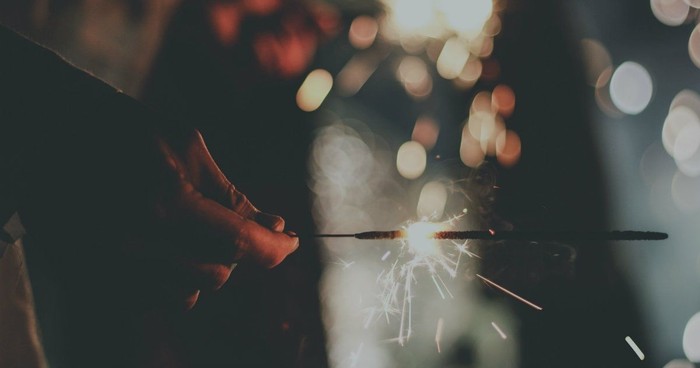 The story of Joshua teaches us 3 powerful ways to overcome any attack and find victory through our Savior!
I don't know what battle you are facing today but I want to encourage you that there is victory in Jesus. However, the most challenging part about this truth is that it doesn't always feel that way. Especially when we are facing all manner of spiritual attack in multiple areas of our lives.
If this is you, Joshua understands. Joshua's job was to help the Israelites settle into their Promised Land. There was just one problem. The land was already occupied. Getting this land would mean war. But God was faithful in helping Joshua to conquer lands and even make allies. However in Joshua 10 we read that 5 kings gathered together to attack Joshua and the Israelites. They were intimidated by Joshua's success and had every intention of stopping him. Here is how Joshua responds when he found out about their plans:
"So Joshua marched up from Gilgal with his entire army, including all the best fighting men. The Lord said to Joshua, "Do not be afraid of them; I have given them into your hand. Not one of them will be able to withstand you." The Lord threw them into confusion before Israel, so Joshua and the Israelites defeated them completely at Gibeon. Israel pursued them along the road going up to Beth Horon and cut them down all the way to Azekah and Makkedah." - Joshua 10:7-8, 10 NIV
From Joshua we learn 3 ways to overcome any attack.
1.) Respond. After finding out about his impending attack Joshua marches up and calls his best fighting men. He did not pretend like this was not going to happen. He takes his military intel and he responds by getting up and marching. He's positioning himself to face his battle head on. He's some intel for you: you are under attack. 1 Peter 5:8-9 tells us:
"Be alert and of sober mind. Your enemy the devil prowls around like a roaring lion looking for someone to devour. Resist him, standing firm in the faith, because you know that the family of believers throughout the world is undergoing the same kind of sufferings." - 1 Peter 5:8-9 NIV
The first step to victory is realizing we are at war. We don't like war, I understand that. But when war has already been waged against us we will either fight or live in defeat. But praise God He has already won the victory for us on the cross and has given us every weapon we need to fight. Now if we want to be victorious we must get up and prepare ourselves to fight. How do we do that? Well that leads me to my second point:
2.) Enlist help. First Joshua has God's help. He hears God and is in communication with Him. One of your greatest weapons is prayer. It's the connection we have to our savior God who can deliver us from any trap set out for us.
Next, Joshua enlisted the help of his best fighters. We would have thought him crazy and probably prideful to go to war all by himself, yet we do this all the time. When people ask how we are doing, so many times we say we're "fine" when we are not. And I get it. We don't want people all up in our business or we are not really sure that they sincerely want to know how we are doing. But when a trusted sister in the faith asks, please tell her the truth. And even if she doesn't ask, seek her out like Joshua and enlist her to pray for you. James 5:16 instructs us:
"Therefore confess your sins to each other and pray for each other so that you may be healed. The prayer of a righteous person is powerful and effective." - James 5:16 NIV
You were never meant to fight alone. The more you isolate yourself the more you open yourself up for attack. Wisdom tells us there is strength in numbers, even more so when you are calling on the mighty name of Jesus.
3.) Confuse your enemy. Joshua's enemies expected him to fight, but not like this. They were not expecting Joshua to surprise attack them. And it was this surprise that caused confusion among the enemies of Joshua that lead to their defeat. How do we surprise attack our enemy? We do the exact opposite of what he expects.
The enemy expects you to cuss out your coworkers when you find out they have been taking about you; be kind instead. The enemy expects you to give into the pressure and sleep with your boyfriend; walk away. The enemy expects you to fester in resentment when your family acts ungrateful; keep serving. The enemy expects you to give up; don't. The enemy expects you to wallow in self-pity; go to God and worship Him.
Do the exact thing God wants you to do that the enemy is betting you won't. He will be so confused he will have no choice but to flee. The Bible says:
Submit yourselves, then, to God. Resist the devil, and he will flee from you. - James 4:7 NIV
The victory is in Jesus and we are on the winning side. Let's fight like it.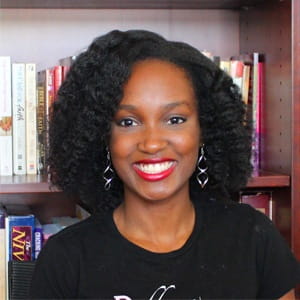 Christina Patterson is a wife and stay-at-home mom with a passion to encourage women in the love of Jesus Christ and the truth of God's Word. When she is not folding laundry or playing blocks you will find her with her head deep in her Bible or a commentary. She holds her masters in Theology from Liberty University and is the founder of Beloved Women, a non-profit providing resources and community for women to truly know who they are in Christ: His Beloved. She blogs at www.belovedwomen.org
---
---