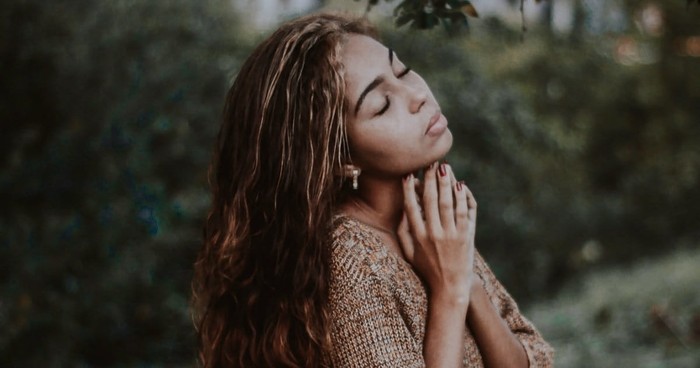 Whether your prayer requests have been long in the making, or you've identified a fresh need just today, here's one reality you can cling to: God uses the prayers of his people.
Some prayers are longsuffering prayers.
You pray and pray for answers, for God to act, and you wonder if he ever will as the months and years pass with seemingly no change. The chronic condition, the unbelieving friend, the prodigal child—you entrust these to him with patient pleas...and you wait for God to do something.
Other prayers are answered quickly. You identify a need and ask God to meet it, trusting he can – and he does. He acts in a recognizable way, and answers promptly.
Whether your prayer requests have been long in the making, or you've identified a fresh need just today, here's one reality you can cling to: God uses the prayers of his people.
God Uses Earnest Prayer to Effect His Will
Rewind to the days of the early church.
Peter had been arrested and imprisoned during a time when King Herod was laying violent hands on Christians (Acts 12:1-3). The apostle was under intense guard, secured by four squads of soldiers and bound with chains. His situation seemed impossible to escape—
But the church prayed for him.
So Peter was kept in prison, but earnest prayer for him was made to God by the church. (v. 5)
What happens next is astounding. "On that very night" (v. 6), God frees Peter through the intervention of an angel, who causes the chains to fall off his hands. The angel instructs him to follow, leading him through the iron gate, which "opened for them of its own accord" (v. 10), and into the city. Peter thought he was seeing a vision – until he came to his senses: "Now I am sure that the Lord has sent his angel and rescued me" (v. 11).
God's Word is clear that Peter's rescue relates to the church's prayers. "On that very night" tells us how God responded to the people's pleas. And we're told that these pleas were "earnest," as the church believed God could deliver Peter and asked boldly that he would.
Believer, in a similar way, God uses your earnest prayers to effect his will. He planned before time began that you would pray at divinely orchestrated moments, that he would hear your pleas and respond in his timing and according to his plans. Whether God answers quickly and obviously, as he did for Peter, or you don't see his answer in your lifetime, you can trust that he's at work – even within your own heart as he changes your desires and molds your will to his. Your guarantee that he hears you is Jesus Christ, who gave you entrance to the Father's presence and his ear when you trusted him to do so.
God uses earnest prayer and effects his will through your petitions. Knowing this, how might you earnestly pray to him today?
God Uses Answered Prayer to Build Up His Church
After Peter escapes prison and recognizes God's intervention, he goes to the house where his brothers and sisters had been praying for him (vv. 11-12). The servant girl sees him outside the door and,
Recognizing Peter's voice, in her joy she did not open the gate but ran in and reported that Peter was standing at the gate. They said to her, "You are out of your mind." (vv. 14-15)
It takes seeing Peter for themselves for the praying Christians to believe, and they were amazed (v. 16). He recounts the rescue of the angel, "how the Lord had brought him out of the prison. And he said, 'Tell these things to James and to the brothers.' Then he departed and went to another place" (v. 17).
Though the church had earnestly prayed for Peter, they had trouble believing that his appearance was real that night. That God would answer their prayers in such a tangible way seemed unthinkable. But he did. We don't know exactly what the Christians prayed for—but God acted and answered, delivering Peter to their doorstep, stopping their doubts, and strengthening their faith.  
So God uses answered prayer to build up his church today:
When we join in a believer's petition for the salvation of a neighbor, and hear reports of how God is softening that neighbor's heart to truth, our faith in his powerful gospel is strengthened.
When we pray that God would provide work for the husband who's been laid off for months, and he does, even after a year, we behold God's desire and ability to provide for our needs, both in seasons of plenty and lack.
When we plead for a brother or sister's healing from disease, and see God deliver them from suffering into eternal life, we praise him together that death no longer has the final word because of Christ's resurrection.
Even when God's answer is no, the church can still rejoice. We can praise his power and wisdom in doing what's best for his people; and we can take heart in the enduring faith of the saints who've continued to trust him, even when they don't understand the outcome.
God uses answered prayer to build up the church. How might you share with other believers how God's been answering your prayers, whether with yeses or nos?
Prayer Disturbs the Powers of Darkness
What we read next in Peter's rescue story testifies to the power of God at work through prayer:
Now when day came, there was no little disturbance among the soldiers over what had become of Peter. And after Herod searched for him and did not find him, he examined the sentries and ordered that they should be put to death. (vv. 18-19)
God uses the prayers of his church to disturb the powers of darkness. Ultimately, we do not wrestle against flesh and blood, but against the spiritual forces of evil in the heavenly places (Ephesians 6:12); so when we pray, we're fighting a spiritual battle, asking God to act in more eternally significant ways than we may realize.
The prayer that disturbed and disarmed death was Christ's before he went to the cross: "Father, if you are willing, remove this cup from me. Nevertheless, not my will, but yours, be done" (Luke 22:42). No, the Father did not remove death from Jesus; but because he didn't, he removed it for you and me, for all who would hide themselves in the Son. Now, in him, we are victors in the cosmic spiritual battle we fight, participating in God's will and standing firmly against the devil's schemes as we persevere in prayer and trust him with whatever outcome he knows is best (see Ephesians 6:10-20).
God uses prayer to disturb the darkness—so how will you pray today?
Photo by Caique Silva on Unsplash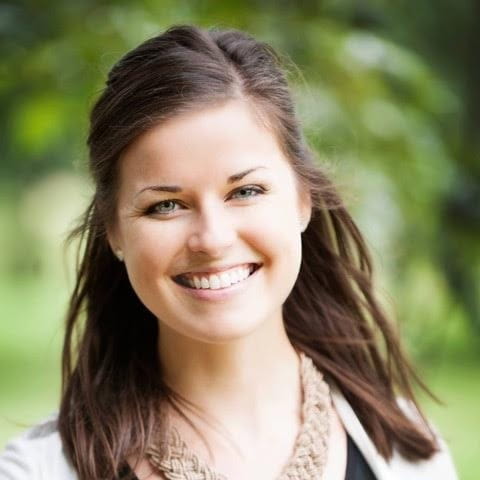 Kristen Wetherell is a writer, Bible teacher, and the content manager of Unlocking the Bible. She is the author, along with Sarah Walton, of Hope When It Hurts: Biblical Reflections to Help You Grasp God's Purpose in Your Suffering (The Good Book Company, April 2017). She blogs at her website, and you can follow her on Twitter. She and her husband, Brad, are members of The Orchard in Arlington Heights, Illinois.
---
---