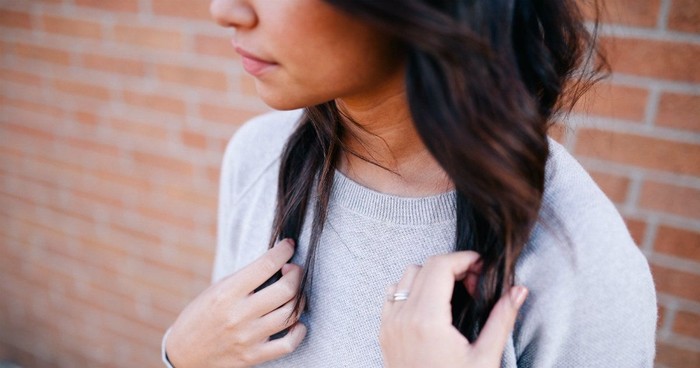 Whenever you begin to doubt your worth, remember these 10 names that Jesus calls all of his children!
During the summer, when I was a kid, my cousin and I would "play school." We'd take turns—often arguing as to which one of us would be the student and which would be the teacher. We'd make up our own classroom rules, worksheets, and dress up. The best part was that we could pick a new name. We could have a new identity.
Sometimes I'd get into trouble with the eleven-year-old teacher just so I could see her write T-A-W-N-Y on the poster board that served as our classroom chalkboard.
My new identity made me feel smart, pretty, brave, special—like I could do anything!
But when imaginary school was over, and I had to go back into the real world, no matter how hard I tried, I just couldn't be Tawny. The world simply wouldn't let me.
The world told me that I wasn't all that smart, not that pretty. Over time, the world told me that I wasn't brave, couldn't do much of anything, actually. Unfortunately, I believed the world.
That led to a life of fear and anxiety, defeat, and self-depreciation. Even though I knew God and His love for me, there was a disconnect. I didn't link His love for me with His power that was made available to me.
Have you been trying to find your identity in the world?
Here are 10 verses that have helped me realize my true identity. They've been a comfort in times of heartache, given me courage on scary days, and revealed to me the affectionate nicknames my Father calls me.
10 Love-Filled Names Jesus Calls You:
A Friend of The King

John 15:15
I do not call you servants any longer, for the servant does not know what his master is doing; but I have called you [My] friends, because I have revealed to you everything that I have heard from My Father.
Loved

Romans 8:35-37
Who shall ever separate us from the love of Christ? Will tribulation, or distress, or persecution, or famine, or nakedness, or danger, or sword?... Yet in all these things we are more than conquerors and gain an overwhelming victory through Him who loved us [so much that He died for us].
Redeemed

Romans 3:22-25
This righteousness of God comes through faith in Jesus Christ for all those who believe. There is no distinction, since all have sinned and continually fall short of the glory of God, and are being justified as a gift by His grace, through the redemption which is in Christ Jesus,whom God displayed publicly as a sacrifice of atonement and reconciliation by His blood through faith…
Protected

Psalm 3:3
But You, O Lord, are a shield for me,
My glory [and my honor], and the One who lifts my head.
Bold & Confident

Psalm
138
:3
On the day I called, You answered me; And You made me bold and confident with [renewed] strength in my life.
Upheld

Psalm 55:22
Cast your burden on the Lord [release it] and He will sustain and uphold you;
He will never allow the righteous to be shaken [slip, fall, fail].
Masterfully Crafted

Ephesians 2:10
For we are His workmanship [His own master work, a work of art], created in Christ Jesus [reborn from above—spiritually transformed, renewed, ready to be used] for good works, which God prepared [for us] beforehand [taking paths which He set], so that we would walk in them [living the good life which He prearranged and made ready for us].
Strong

Psalm 28:7
The Lord is my strength and my [impenetrable] shield; My heart trusts [with unwavering confidence] in Him, and I am helped; Therefore, my heart greatly rejoices, and with my song I shall thank Him and praise Him.
A Fearless Powerhouse

2 Timothy 1:7
For God did not give us a spirit of timidity or cowardice or fear, but [He has given us a spirit] of power and of love and of sound judgment and personal discipline [abilities that result in a calm, well-balanced mind and self-control].
Free

2 Corinthians 3:17
Now the Lord is the Spirit, and where the Spirit of the Lord is, there is liberty [emancipation from bondage, true freedom].
I encourage you to claim as your own the loved-filled names that He calls you. Profess His love for you. Meditate on your worth in Him, and receive the strength and courage to finally live the life Christ died for you to have, one of abundance!
Oh, how He loves us!

Related Video:
iBelieve.com: How to Experience God's Goodness Even in Hard Times - Sara Hagerty from ibelievedotcom on GodTube.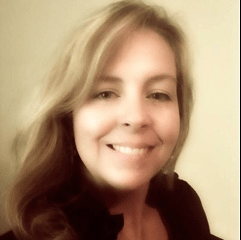 Writer by day, transcriber by night, Renee is a boy mom, PPD survivor, recovering fear-a-holic, and former educator. She lives on Christ and caffeine as she attempts to finally transcend mediocrity and live the life Jesus died for her to have. When not tied to her desktop and swimming in coffee, the native Floridian can be found wherever the water is salty, spending time with her son and husband of 15 years.
She's a contributor to The Good Men Project, Crosswalk, and, most recently, The Washington Post. You can learn more about Renee's journey and her passion for helping women find their worth in the Word, not the world, at The Stay@Home Scribe.
---
---