A Prayer to Prepare Him Room
By Ashley Moore
"…and she gave birth to her firstborn, a son. She wrapped him in cloths and placed him in a manger, because there was no guest room available for them." - Luke 2:7, NIV
Every Christmas season, I look forward to buying a pine-scented candle and pulling the Christmas decorations out of the shed. My husband, our three kids, and I sip hot chocolate and reminisce as we admire the ornament collection and listen to Lauren Daigle's Christmas album. What are some of your family's Christmas traditions?
Maybe you clear out a space in front of your window to put up a fresh tree you cut down together. Or do you take the thanksgiving decorations off the mantle to put up the nativity scene? Perhaps you replace your regular string lights around your patio and put up the special twinkle lights.
Whatever the case, this time of year always ushers in a spirit of preparation. We prepare our calendars for holiday gatherings. We prepare our homes with Christmas-themed decorations. We prepare our plates with Christmas cookies and special holiday delicacies. We prepare everything else in our lives, but do we take time to prepare our hearts and minds?
Before the Son of God's birth, Roman leaders decreed a census to account for each person. This required people from all over Israel to return to their hometowns to be registered. This caravan included Joseph and Mary, who traveled to Bethlehem, even though Mary was very near to her time to give birth to Jesus (Luke 2:2-4).
Because so many people arrived around the same time when Mary and Joseph looked for a comfortable place for her to give birth, there was no lodging available for them (Luke 2:7). Admittedly, as someone who resides in the Western world, this is hard to imagine because I live in a time of modern medicine and hospitals, fancy hotels, and convenience. But this event held no such comforts for the birth of Christ. The only space available for Jesus' birth was a barn!
My intention is not to villainize today's culture, which places a high value on comfort and security. However, culture, today and of old, often prioritizes comfort over holiness. Just like the influx of visitors overcrowded the accommodations in Bethlehem, we often overcrowd our hearts, moving Jesus to the fringes instead of the center.
I propose that we prepare our hearts and minds this holiday season by reading the biblical accounts of Christ's birth (Matthew 1-2 and Luke 1-2). Make these true stories a part of your family's existing traditions. Read them to your children and visiting family. Talk about the light of the world as much as you talk about the beauty of the tree with its twinkling lights. Worship our Savior King as you hum along to your favorite Christmas album.
We are often too easily swept away in all the magical traditions causing us to forget the true gift of the Christmas season. As we prepare our homes and families for Christmas, can we also prepare room in our hearts and minds? String the lights up, sip the cocoa, and as you prepare room in your home, also prepare Christ room in your heart and mind this Christmas. Let's remember how the King of the World, the God of the Universe, the Word of God, became a gentle and lowly baby so that we would have a way to be reconciled to God for eternity. Unlike the townspeople of tiny Bethlehem, let God's people everywhere prepare Him room.
Let's pray:
Dear Lord,
Thank you that even in an openly hostile, anti-Christian world, we still have the opportunity to celebrate the birth of Christ. God, I know there is nothing inherently wrong with the Christmas traditions, but help us to keep the proper perspective and priority this holiday season. Forgive us when we crowd up space for you by being overly distracted with traditions. Help us weave in the biblical accounts of your birth to prepare room for you in our hearts as often as we make room for the Christmas decorations this year. Help us get creative and make it a point to use this time of year to share the good news of the birth of our Savior. We love you. In Jesus' name, amen.
Photo credit: ©Gettyimages/kevron2001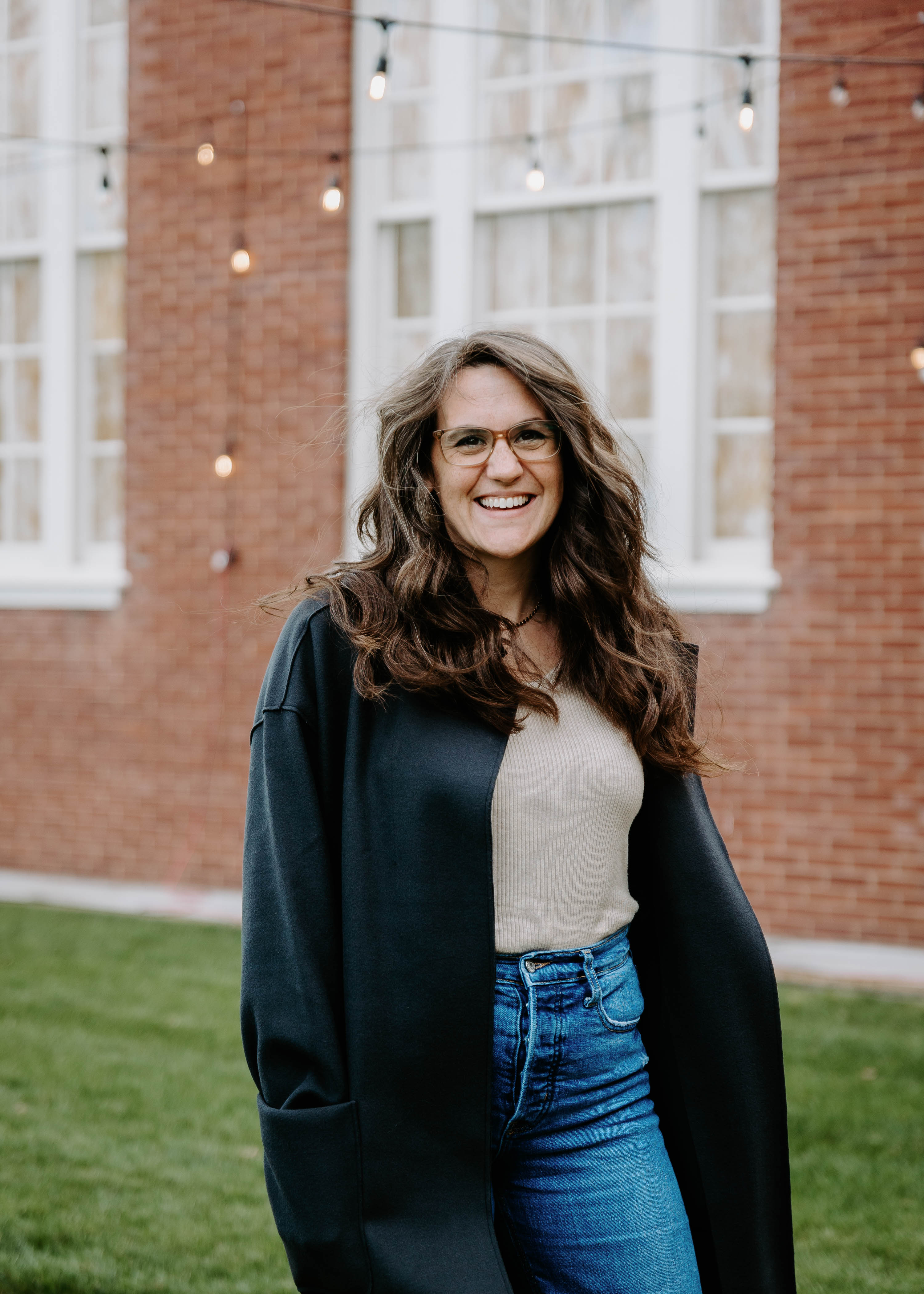 Ashley Moore is a writer and host of be the two™podcast. She is known for her relatability and for passionately writing and speaking about mental, emotional, and relational health from a biblical worldview. She has written for Kingdom Edge Magazine, Guideposts, Crosswalk, The Secret Place, enLIVEn, The Bubbling Brook and more. If Ashley isn't writing, you can find her with her husband, three children, and two floppy-eared Goldens on their south Georgia farmland. The best way to connect with Ashley is to grab a free devotional or Bible study and join her newsletter at free.ashleynicolemoore.com.
Teach Us to Pray is a FREE prayer podcast hosted by iBelieve writer Christina Patterson. Each week, she gives you practical, real-life tips on how to grow your faith and relationship with God through the power of prayer. To listen to her episode on What to Pray in the Morning for a Worry-Free Day, click below!


Now that you've prayed, are you in need of someone to pray for YOU? Click the button below!
Visit iBelieve.com for more inspiring prayer content.
Originally published Thursday, 01 December 2022.