A Prayer for You to Love Others with Grace and Truth
By Pete Briscoe
"But he said to me, 'My grace is sufficient for you, for my power is made perfect in weakness.' Therefore I will boast all the more gladly about my weaknesses, so that Christ's power may rest on me." – 2 Corinthians 12:9
A while ago, I was conversing with the leader of a thriving college ministry who had an openly gay believer join his group. The campus leader invited the young man to walk through several Scriptures with him spanning multiple meetings. Finally, the young man said, "This is good stuff, but I'm still gay." My friend decided to separate himself from this student so others wouldn't think he was endorsing gay identity.
When he and I talked, I encouraged him to think differently. Believers need not worry about perception management. It's okay if people misunderstand us. We are traffickers of grace following the example of Jesus, and He was constantly misunderstood.
So let's be full of grace and love people. But let's also be full of truth and lead people.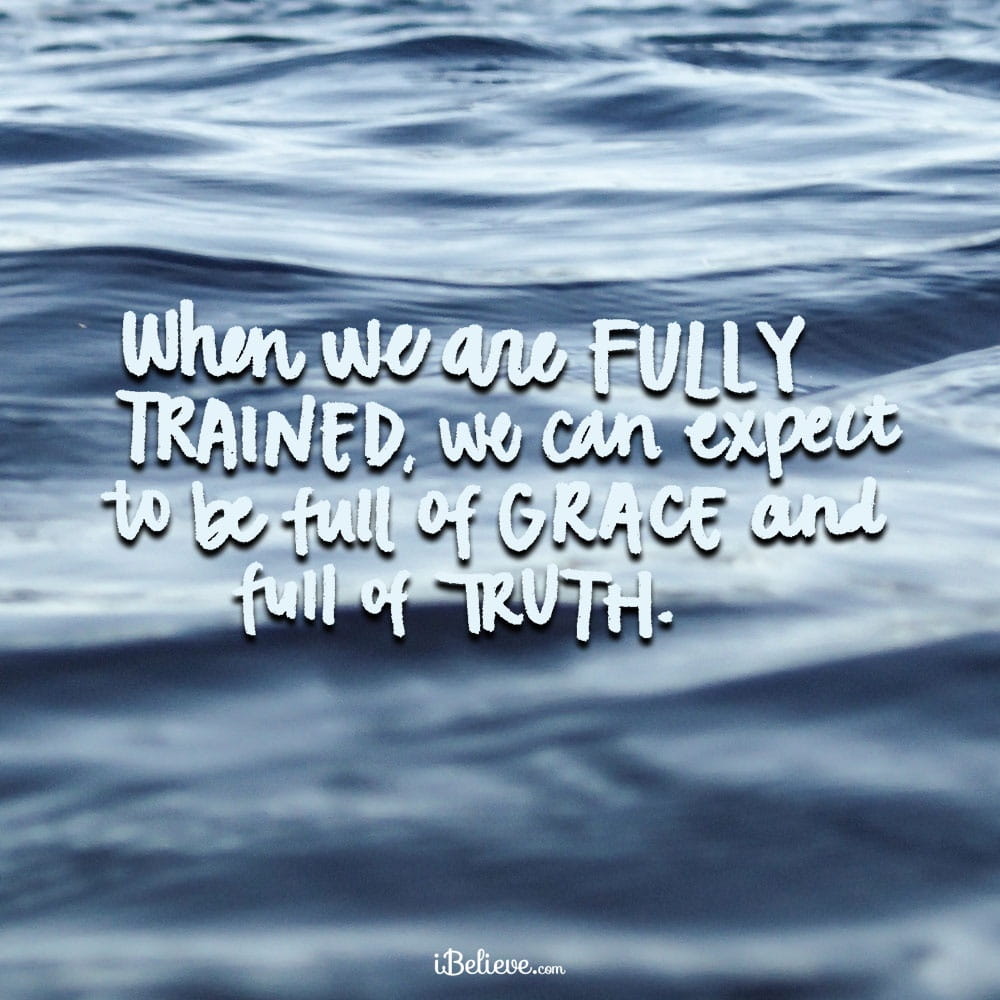 I had a conversation with a different young man. He's an atheist and we were discussing marriage. He believes marriage is a commitment of hearts, while I believe marriage is a covenant with God.
"I have my opinion and you have yours," my friend said. "We don't have to agree."
This is the essence of pluralism – believing two very different ideas are equally valid and true. The problem is both ideas aren't equal. One is true and one is false. To follow false ideas is to be led blindly by someone who is blind.
When we are fully trained, we can expect to be full of grace and full of truth. Free from judgment. We'll forgive as we're forgiven, and we'll give as we've been given.
Lord, train us to see others as you would see them. Help us use truth as a light to guide us, and grace as a hand to hold the weary. Help us to be your disciples. We ask also for your forgiveness. We have failed to show grace to our neighbor. We have used truth as a club rather than a bandage. Help us to refine these gifts you have given us, and speak with your voice.
Amen.
*The following is an abridged version of Pete Briscoe's Experiencing Life Today. To read the full devotion, follow this link.
Teach Us to Pray is a FREE prayer podcast hosted by iBelieve writer Christina Patterson. Each week, she gives you practical, real-life tips on how to grow your faith and relationship with God through the power of prayer. To listen to her episode on What to Pray in the Morning for a Worry-Free Day, click below!


Now that you've prayed, are you in need of someone to pray for YOU? Click the button below!
Visit iBelieve.com for more inspiring prayer content.
Originally published Wednesday, 10 June 2020.