A Prayer for When We Feel Overwhelmed
By Rev. Kyle Norman
"When I thought, 'My foot is slipping,' your steadfast love, O Lord, held me up. When the cares of my heart are many, your consolations cheer my soul." (Psalm 94:18-19)
It was the Thursday before Easter. We had gathered in our church to reflect on the Last Supper and to celebrate the Eucharist together. For those of us in the Anglican Church, this is one of the most moving services we have. It has always been one of my favorites. On this occasion, things didn't go as planned.
The service began as it normally does. I welcomed those who gathered and led the opening prayer. We then sat so that we could be attentive to the reading of Scripture. As the first reading was being read, the doors of the sanctuary burst open, and in walked a man who proceeded to spin up and down the aisles of the church. You heard that correctly. With arms in the air and his face turned upward, this man turned in circles as he moved down up and down the aisles of the church. He said nothing, he bothered no one; he just twirled. After 5 minutes, he exited the church.
One would think this was the only unscheduled event for the service, but not this year. As I began my sermon, I noticed the congregation straining their necks to peer behind me. As it happened, one of our choir members had fainted. I stopped the sermon to check on John. I lead a prayer, thanked God for his lovingkindness toward John, and moved on with the service when it appeared John had recovered.
Not barely 10 minutes later, John fainted again. Paramedics were called, who arrived just as we were beginning the celebration of Communion. I stood behind the altar to begin the Eucharistic prayer, when the doors of the church flung open. The paramedics marched up the center aisle and parked their stretcher directly in front of the altar. This left me attempting to lead holy communion while the paramedics took John's vital signs. "The Lord be with you!" - "John, do you know where you are?" "Lift up your voice!" – "how many fingers am I holding up?" "Let us give thanks to the Lord our God" – "John, can you take a deep breath in for me?"
As all this was going on, I remember feeling hopelessly lost. I had no clue what to do. Here I was, celebrating one of the most meaningful services of the Christian year, and everything was spinning out of control. All my seminary training and biblical knowledge hadn't prepared me to deal with twirling individuals and fainting choir remembers. I felt completely out of my depth.
But then there came a sensation that I was not alone. Washing over me as I acknowledged my feelings before the Lord was an assurance of the Lord's loving presence. It was like Jesus was standing beside me during my confusion.
Our walk with God isn't always easy or straightforward. There are times in our spiritual lives when we feel overwhelmed. This might happen during a time of difficulty or struggle or when life goes awry for no apparent reason. No matter the circumstance, in these times, we feel pushed beyond our comfort or ability. We feel lost and confused.
The good news is Jesus remains with us. Jesus is with us when we feel in control and put together and when we don't. Christ is the rock upon which we stand. This means that we are never swept away by the chaos of life. We are never left alone, struggling to deal with difficulties in our own strength. When we don't know what to do or how to go forward, Jesus comforts us in his presence. His love enfolds us; his power leads us.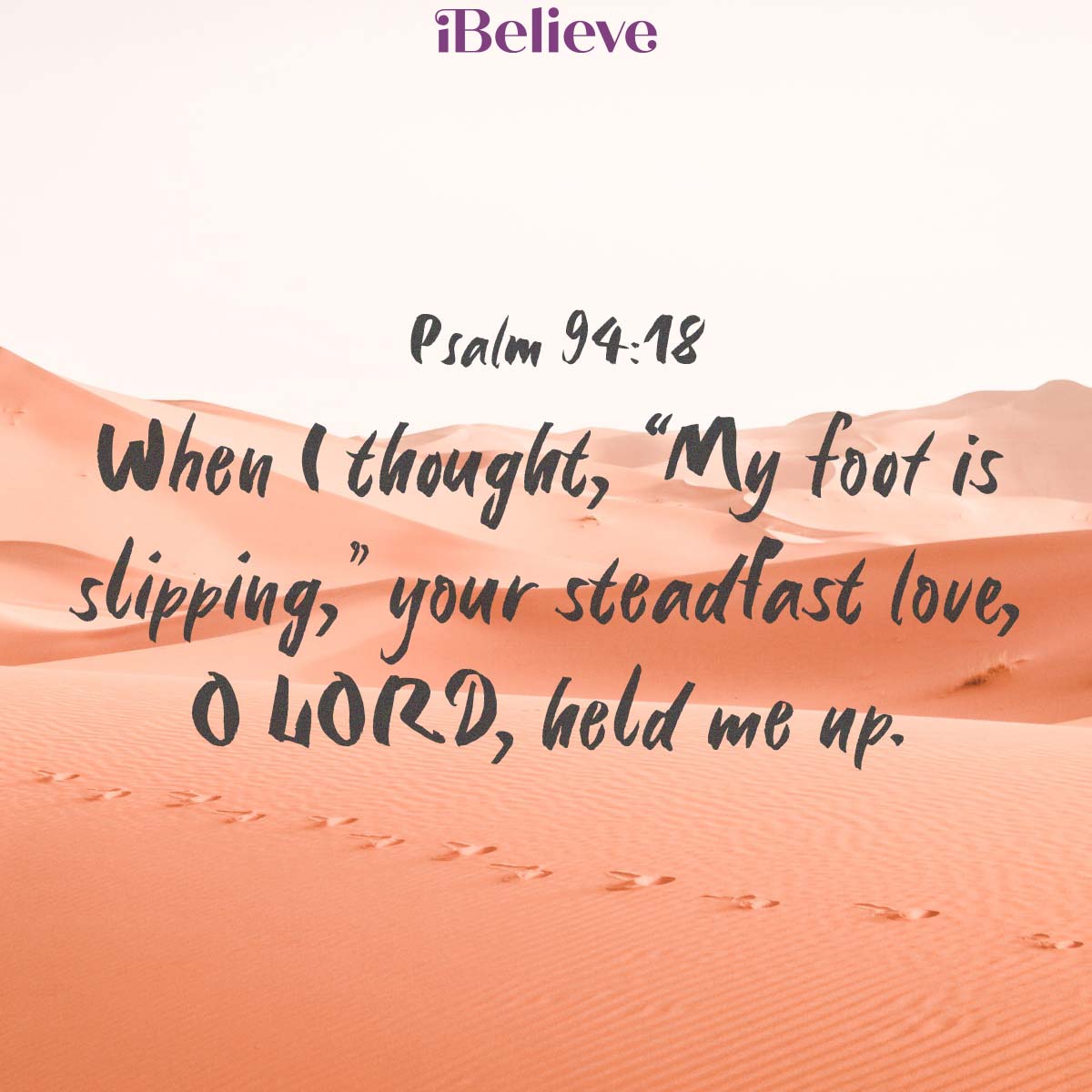 Let us pray:
Lord of life,
I thank you that I never have to go through life alone. Nothing in my life is hidden from you. You are with me at all times and in all places. You join me in times of celebration, and you walk beside me in times of difficulty and stress. You are steadfast in love and grace. Gracious Father, I come before you today feeling overwhelmed and exhausted. You know what I face in my life. You know the hardship and burdens with which I contend. You know the anxieties that fill my mind and the worries that flood my heart. So, I come to you in faith, claiming the promise of your word. I claim the assurance that your presence holds me up and cheers my soul.
Jesus, as you were comforted by angels in the Garden of Gethsemane, I pray that your divine comfort would come to me. Give me eyes to see your presence in those places where I may be too distracted to see you; give me ears to hear the whispers of your comfort when my discouragement speaks too loudly, and help me depend on your power when I am tempted to live in my own strength.
I pray this through the name of Jesus Christ, my Lord. Amen.
Photo credit: ©SalemDesign/BethanyPyle
---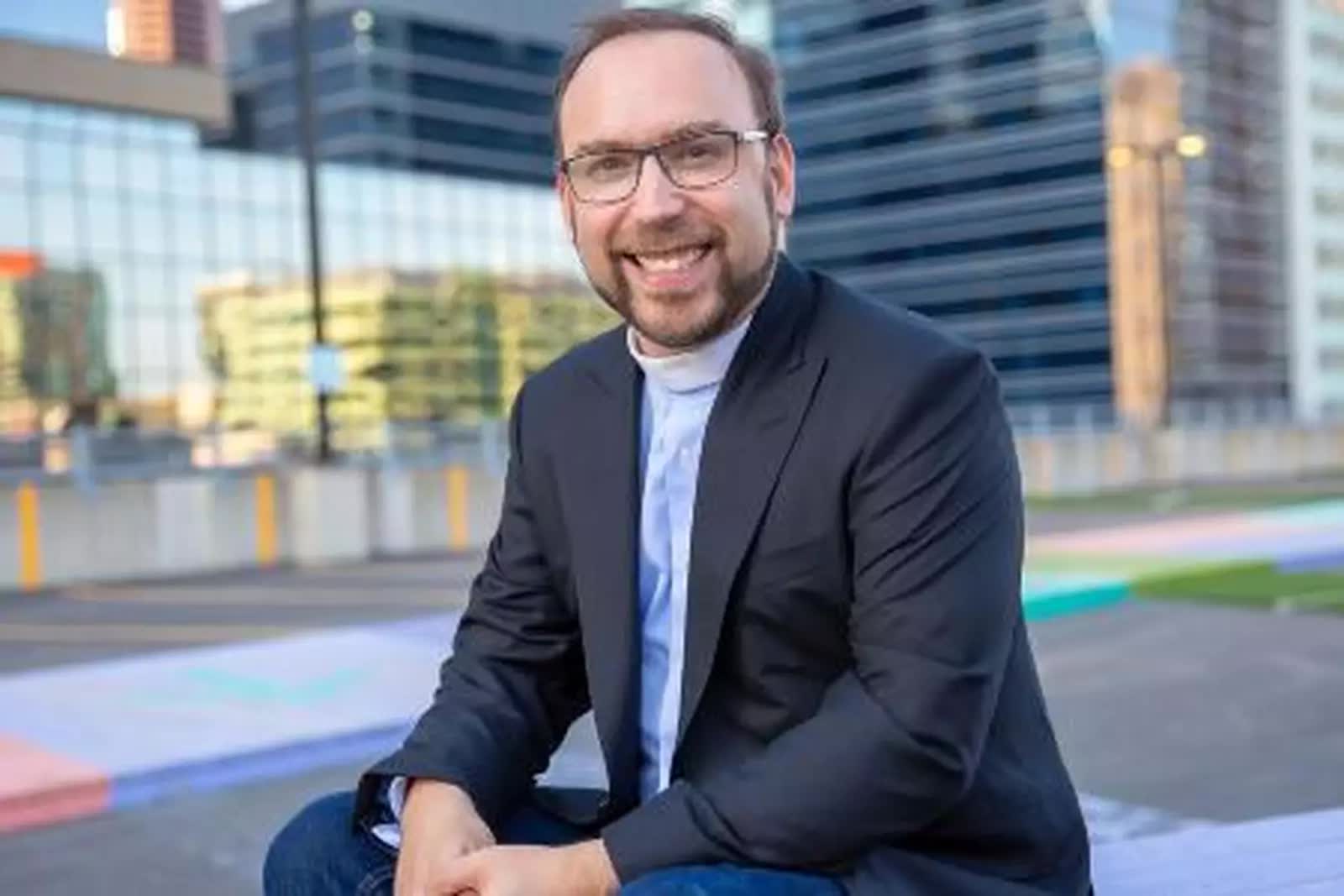 The Reverend Dr. Kyle Norman is the Rector of St. Paul's Cathedral, located in Kamloops BC, Canada. He holds a doctorate in Spiritual formation and is a sought-after writer, speaker, and retreat leader. His writing can be found at Christianity.com, crosswalk.com, ibelieve.com, Renovare Canada, and many others. He also maintains his own blog revkylenorman.ca. He has 20 years of pastoral experience, and his ministry focuses on helping people overcome times of spiritual discouragement.
LISTEN to More Christmas Prayers on LifeAudio
Teach Us to Pray is a FREE prayer podcast hosted by iBelieve writer Christina Patterson. Each week, she gives you practical, real-life tips on how to grow your faith and relationship with God through the power of prayer. To listen to her episode on What to Pray in the Morning for a Worry-Free Day, click below!

Now that you've prayed, are you in need of someone to pray for YOU? Click the button below!
Visit iBelieve.com for more inspiring prayer content.
Originally published Thursday, 16 November 2023.