January 3, 2018
A Lesson from the Mascara Queen
Sharon Jaynes
Today's Truth
But the man who looks intently into the perfect law that gives freedom, and continues to do this, not forgetting what he had heard, but doing it—he will be blessed in what he does (>James 1:25 NIV).
Friend to Fiend
Ok, this is a very girlie devotion. You might be tempted to click delete, but stick with me.
Gwen and I were having lunch one day. Her eyelashes looked so long…longer than normal. I couldn't stop staring.
"Girl, your eyelashes are so long today! What did you do?" I asked. "Are they real?"
Come to find out, they were real. Not only that, we used the same products, but my lashes didn't look like hers at all. Mine were clumpy, separated, and spindly. Hers were lush, long, and perfectly spaced.
"It's the application of the product," she said. "You're not applying it correctly. You need to start at the bottom, wiggle the applicator, and then pull it straight up to the end like this." She wiggled, flipped, and curled her index finger up to show me how.
When I got home, I did exactly what Gwen said…and my eyelashes looked totally different. Better.
Then God spoke to me through this silly, girlfriend conversation. I realized that application is the key to more than my eyelashes. It is the key to life.
James 1:22-252 says,
"Do not merely listen to the word, and so deceive yourselves. Do what it says. Anyone who listens to the word but does not do what it says is like a man who looks at his face in a mirror and after looking at himself, goes away and immediately forgets what he looks like. But the man who looks intently into the perfect law that gives freedom, and continues to do this, not forgetting what he had heard, but doing it—he will be blessed in what he does."
I can read God's Word from cover to cover, go to Bible studies year after year, and read Christian living books stacked high. But unless I apply the principles properly, they lay dormant in my soul. I won't be any different than I was before I did the study. I won't act any different than before I read the Word. I won't feel any different than before I underlined and highlighted that inspiring book.
Can you imagine what the world would be like if we God-fearing people actually applied what we learned?
Here's what I want you—and me—to do today. Think back to the last five principles you learned from reading a devotional, a book, a Scripture, or hearing a sermon. Then note how you have applied that teaching to your life.
If it's too hard to remember what you've learned, start today and write down the next five principles you learn. Keep the list, then go back in a few weeks and note how you applied the truths to your life.
Let's Pray
Lord, help me to not only be a hearer of the Word, but also a doer of the Word. Show me when I am not applying Your principles correctly. Convict me when I walk away from a powerful message and continue living the same old way as I did before. Help me to move Your Word from my head to my feet as I walk through life.
In Jesus' Name,
Amen
Now It's Your Turn
I've already given you your challenge for today. Make your list. Then go back and note how you applied new truths to your life.
More From the Girlfriends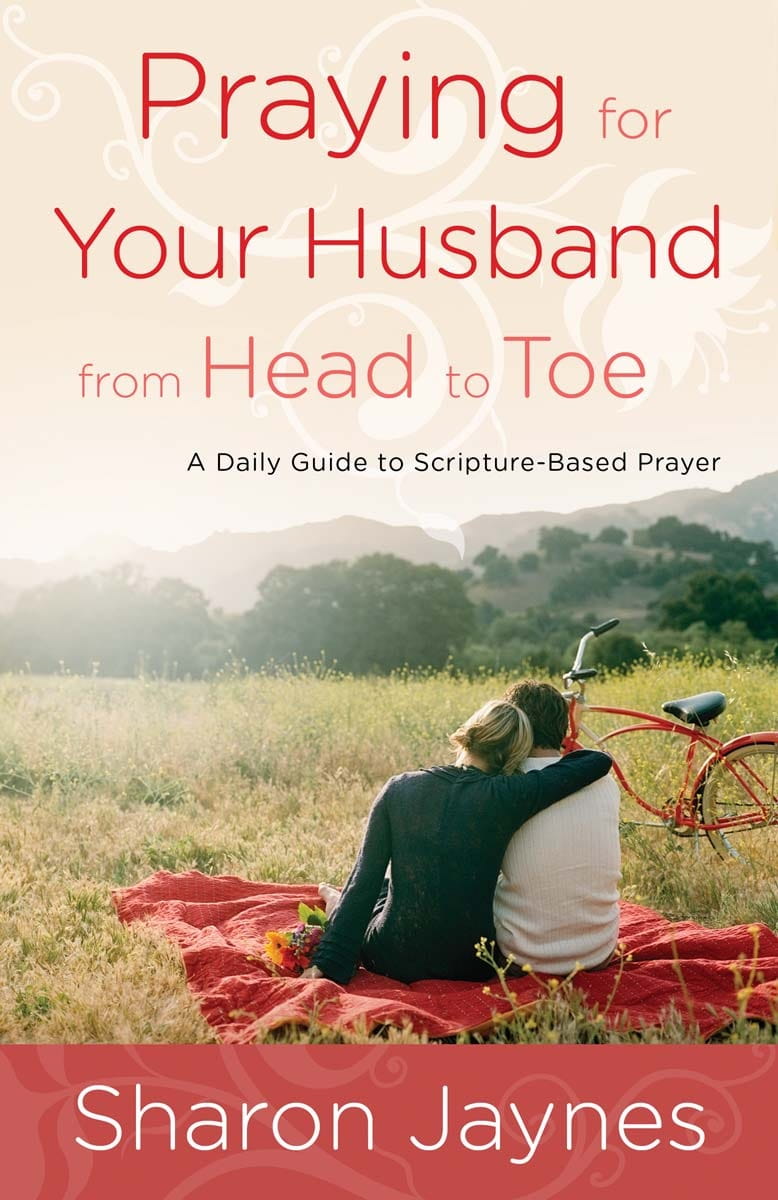 January is always full of New Year's resolutions. One of mine is to pray more diligently for my husband. If you'd like to join me in impacting your marriage and your man in the most powerful way possible, check out my book, Praying for Your Husband from Head to Toe: A Scriptural Guide for Daily Prayer. It shows you how to cover him in Scripture-based prayer from his head—what he thinks about—all the way down to his feet—the path he takes.

Seeking God?
GirlfriendsInGod.com
Click here to learn more about hosting a Girlfriends in God conference in your area or having one of the GiGs speak at your next women's event.
Originally published Wednesday, 03 January 2018.