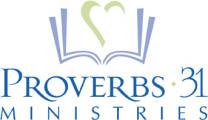 January 21, 2004
Encouragement for Today
The Desolate Road
Rebecca Ingram Powell
Key Verse:
"Go south to the road—the desert road—that goes down from Jerusalem to Gaza." Acts 8:26
Devotion:
"This isn't what I had planned," muttered Janeesha as she tied the apron on her waitress's uniform. In her early forties, Janeesha had just lost her job due to corporate downsizing. Waiting tables would keep food on the table for her three kids while she looked for another position.
"This isn't what I had planned," mumbled Diana as she fingered the hard lump in her breast. Years ago, her mother had died from breast cancer. Now it was she who waited anxiously for the doctor to announce the results of her biopsy.
"This isn't what I had planned," moaned Kristine, as she watched the realtor put the "FOR SALE" sign out in front of her one-year-old home. Her husband Danny was being transferred. They were moving out of state, leaving behind their dream house, and as far as Kristine was concerned, their dream life.
Often life takes an unanticipated turn, and our plans come crashing down around us. Whether it's the loss of a job, an illness, or an out-of-state move, the effect is the same: confusion, questions, and an unsettling feeling of discouragement.
The book of Acts tells the story of Philip, a well-known evangelist of the early church. Philip had been leading revivals all over Samaria, receiving a great response from the people. The Holy Spirit anointed his preaching and God's invitation to the Gentiles became clear. In addition, the healing power of the Lord Jesus was evident through Philip as he was empowered to cast out demons and heal the sick. What a dynamic ministry! Then God's angel spoke to Philip and said, "Go south to the road—the desert road—that goes down from Jerusalem to Gaza" (Acts 8:26). Why in the world would God tell Philip to go to a desert road? This man had a thriving ministry! Why would God pull him out of those Samarian crowds and tell him to go to a barren wilderness road? In fact, many Bible translations include a footnote on this verse explaining Philip was told to go to this road precisely at noon, the hottest time of day. You may be guessing that in the next verse, Philip mused, "This isn't what I had planned."
Actually, the next verse begins, "So he started out…" (v.27a). Philip responded to God's instructions with purposeful obedience. He may not have understood the angel's mandate, but he didn't hesitate.
1. He didn't question God's wisdom. (God, are you sure about this? You called me to preach, and there are no people to preach to on that desert road.)
2. He didn't complain about the circumstances. (It's lunchtime! It's too hot!)
3. He didn't whine about the personal sacrifice involved. (But all my friends are going to Jerusalem! How can you ask me to leave this great revival?)
Philip simply obeyed.
The second half of verse 27 explains, "On his way, he met an Ethiopian eunuch, an important official in charge of all the treasury of Candace, queen of the Ethiopians." As he continued to follow God's leading, Philip was able to tell this man about Jesus Christ and baptize him. Many Bible scholars believe that this official then carried the good news of the Gospel into the Ethiopian nation. That desert road had been far from deserted after all—a nation had been traveling down it that day!
This fascinating story has a truly spectacular ending. "When they came up out of the [baptismal] water, the Spirit of the Lord suddenly took Philip away, and the eunuch did not see him again, but went on his way rejoicing. Philip, however, appeared at Azotus and traveled about, preaching the gospel in all the towns until he reached Caesarea" (v.39-40). After being obedient to travel the desolate road, God deposited Philip in Azotus, a densely populated region. He went on his way preaching in all the seacoast cities, probably founding churches there before he finally settled in Caesarea to raise a family. In Acts 21:9 we find Philip's legacy: he had four virgin daughters who were prophetesses.
What appeared to be a desolate road was brimming with life! The life of one man, the life of one nation, and the life of the future were profoundly affected by Philip's decision to obey God. When we find ourselves in the middle of a confusing turn of events, we must willfully remember that God sees the big picture. He sees around the next corner, and the next. The desolate road of accident, injury, and the unexpected is not a wasteland. Your choice to follow God as He leads you down it will affect not only you and your future but everyone you meet along the way—you have an opportunity to touch every life somehow with Christ.
The desolate road can be one of life and hope! If you walk in obedience, you will go on your way rejoicing—even if it wasn't what you had planned.
My prayer for today:
Dear Father, I confess to you my sorrow over certain circumstances in my life. I'm not looking for hope in my situation. I've just been angry and miserable about it. I choose to follow You down this road, Lord. I choose now to trust you as a little girl trusts her daddy. I will hold Your hand tightly, and I will let you lead the way.
Application Steps:
Thank God for whatever trial you are currently facing. Ask Him to be glorified in your response to the situation.
Reflection points:
Can you dare to believe that you are in this situation to meet with God?
Are you willing to trust God when you don't like the way He's doing things?
Philip's obedient response challenges us to obey God when we can't see what lies ahead. What's keeping you from that kind of radical obedience?
Power Verses:
Matthew 7:21, Not all people who sound religious are really godly. They may refer to me as 'Lord,' but they still won't enter the Kingdom of Heaven. The decisive issue is whether they obey my Father in heaven. (NLT)
Luke 6:46, So why do you call me 'Lord,' when you won't obey me? (NLT)
Luke 6:49, But anyone who listens and doesn't obey is like a person who builds a house without a foundation. When the floods sweep down against that house, it will crumble into a heap of ruins. (NLT)
Jeremiah 29:11, For I know the plans I have for you," says the LORD. "They are plans for good and not for disaster, to give you a future and a hope." (NLT)
Psalm 138:8, The LORD will work out his plans for my life – for your faithful love, O LORD, endures forever. Don't abandon me, for you made me. (NLT)
Romans 8:35, Can anything ever separate us from Christ's love? Does it mean he no longer loves us if we have trouble or calamity, or are persecuted, or are hungry or cold or in danger or threatened with death? (NLT)
Additional Resources:
Radically Obedient, Radically Blessed by Lysa TerKeurst
http://www.gospelcom.net/p31/resources/radical.html
The Power of a Simple Life by Mary Southerland
http://www.gospelcom.net/p31/resources/simpleset.html
P31 Woman Magazine by Proverbs 31 Ministries
http://www.gospelcom.net/p31/resources/p31woman.html
Originally published Wednesday, 21 January 2004.