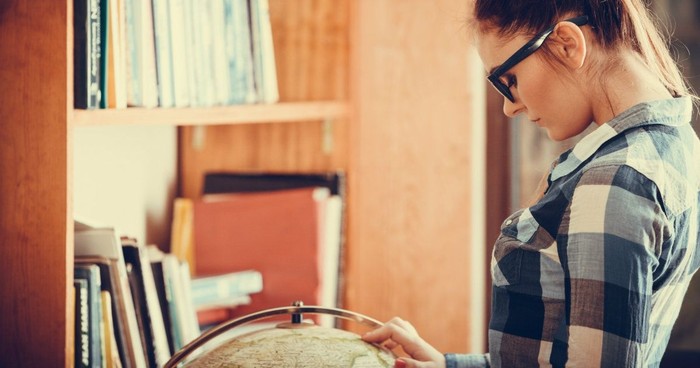 Here are 3 reasons I think the phrase "being used by God" can lead to a bad mentality toward ministry.
There I was, dedicated to advocating for youth in vulnerable places in life. My husband and I were leading a nonprofit to holistically care for these kids and families. Our home was a neighborhood center with kids spilling off the front porch and around my yard.
We were doing all the right things. There were Bible studies to lead, and home visits to make, and letters to send out, and van routes to run, and special events to head up, and smiles to smile, and prayers to pray. And, as exhausted as we were, we kept pushing down the red flags as quickly as they could fling themselves to the surface.
Why? Because we were "being used by God."
That phrase rattled around the back of my mind, and it became justification for every yes that should've been a no, and every swallowed conversation that should've been spoken. It smoothed over the boundaries I should've raised and pushed me farther and farther beyond my healthy limits.
As a disclaimer, I realize when many Christians use this phrase, it's simply to explain that they want their efforts or presence to somehow be useful to God's purposes. The intention seems good enough, yet below are a few questions with which I've wrestled regarding the use of this phrase and the mentality that can lurk behind it:
1. When we say we want to be used by God, how does it alter our view of God? Simply, God isn't a user. He isn't a goal-drive Deity who employs us for His glory-making plans. Moreover, He doesn't need us to complete His mission. Yet, God lovingly engages us, often to deepen our devotion, dependence, and faith in Him. While we want to be about His kingdom work, let's never forget that our first calling is to be in a personal and thriving relationship with Him.
"No longer do I call you servants, for the servant does not know what his master is doing; but I have called you friends, for all that I have heard from my Father I have made known to you." John 15:15
2. When we say we want to be used by God, how does it alter our view of ourselves? Doormats don't equal divine approval. Being in a mental state of being used borders on passivity, and it can open us to being run over by circumstances and the needs of people. While we may believe we are being used by God, we may, in fact, find ourselves just being used in general. Yet, God desires for us to be actively seeking His will rather than allowing the demands around us to dictate our lives. He asks for our intentional obedience to His plan only; His perfect, beautiful friendship is promised along the way.
"You are my friends if you do what I command you." John 15:14
3. When we say we want to be used by God, how does it alter our view of our relationship with Him? From my experience, the mentality behind the phrase can lead to this relationship becoming functional rather than relational at the core. This means we may have the tendency to focus on accomplishments for God, hours served at church, and the effectiveness of our service rather seeing ourselves as children, dearly loved and cherished by our Heavenly Father. Thankfully, this divine relationship isn't about achievements and goals, but it's about affection and obedience.
"As the Father has loved me, so have I loved you. Abide in my love. If you keep my commandments, you will abide in my love, just as I have kept my Father's commandments and abide in his love." John 15:9-10
Friends, what would it look like if we talked more about being "loved by Him" and less about being "used by Him?" After all, the important part is not if, when, or how much He uses us, but that we know with certainty that we are His, chosen and beloved.
Praise God that because of His love and sacrifice, we are held and secured - not simply hired to serve.
Related Video: Am I Required to Say Yes to Every Opportunity?
iBelieve.com: Am I Required to Say Yes to Every Opportunity?-Nicole Unice from ibelievedotcom on GodTube.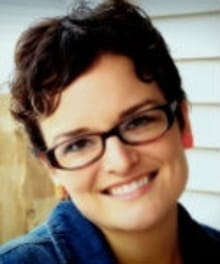 Anne Dahlhauser blogs at Front Porch, Inspired about surrendering everyday living for sacred purposes. She and her husband, Jay, are founders of a ministry called The Bridge, focusing on missional living, training, and intercultural relationships. She holds an MA in Teaching Languages (English and Spanish) and is a lover of words and the Word, culture and communication. Jay and Anne have four young kids, a front door that can't stay closed, and an abundance of messy, holy chaos at their neighborhood center/home in Iowa – of all places.
---
---