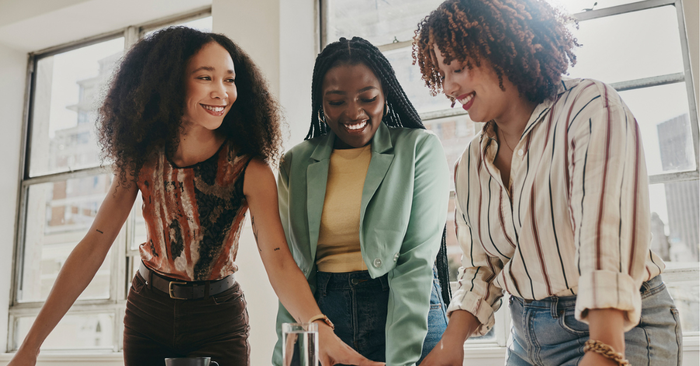 Let these prayers for vocations inspire you to ask God for blessings on our work in the world.
Praying for vocations is an important way for us as Christians to help one another as we serve God together. Supporting each other with prayer for vocations helps us all contribute to the world well through our work. Let these prayers for vocations inspire you to ask God for blessings on our work in the world.
What Are Prayers for Vocations?
Vocations refer to what we do in response to how God calls us. The word "vocation" is derived from the Latin word "vocare," which means "to call." Our vocations encompass all types of work we do – from paid jobs to volunteer projects. When we pursue vocations, we go beyond simply transactional goals like paying bills to working toward greater goals, such as having a positive impact on others. We aim to work in a way that fulfills God's purpose for our lives, using our God-given talents to contribute to the world in ways that only we can. Vocations are not limited to traditional religious roles such as pastors or missionaries. They encompass all aspects of life, including our careers, relationships, and various responsibilities. The focus of vocations is on using our gifts and talents to serve others, bring glory to God, and fulfill the purposes God has ordained for our lives.
In the Bible, there are several passages that highlight the concept of vocational calling. 1 Peter 2:9 proclaims: "But you are a chosen people, a royal priesthood, a holy nation, God's special possession, that you may declare the praises of him who called you out of darkness into his wonderful light." This highlights the calling of believers as a chosen people who are called to proclaim the glory of God. In Ephesians 4:1, the apostle Paul emphasizes the idea of being called by God and encourages believers to live in a manner that aligns with our calling.: "As a prisoner for the Lord, then, I urge you to live a life worthy of the calling you have received." Romans 12:6-8 points out that each individual has been given unique abilities by God, and we should use them in service to others: "We have different gifts, according to the grace given to each of us. If your gift is prophesying, then prophesy in accordance with your faith; if it is serving, then serve; if it is teaching, then teach; if it is to encourage, then give encouragement; if it is giving, then give generously; if it is to lead, do it diligently; if it is to show mercy, do it cheerfully."
So, prayers for vocations are prayers that we offer specifically for people who are discerning or preparing for a vocational calling in service to God. These prayers can support, guide, and encourage those who are seeking to discover and live out their divine purpose. Individuals, congregations, and communities can all offer prayers for vocations to support those discerning their calling and to seek God's guidance and blessing on their journey.
God has prepared good works for each of us to do, Ephesians 2:10 reveals: "For we are God's handiwork, created in Christ Jesus to do good works, which God prepared in advance for us to do." Doing those good works well is a vital part of fulfilling our purpose. But we also need to keep in mind that our vocations include every decision we make in our lives. That's because our purpose integrates God's unique plan for our lives into everything we do, as my book Wake Up to Wonder shares. God's purpose for us goes beyond what we do to who we are. What we do is ultimately a reflection of who we are in our relationships with God.
Colossians 3:23-24 exhorts us to give our best efforts while working: "Whatever you do, work at it with all your heart, as working for the Lord, not for human masters, since you know that you will receive an inheritance from the Lord as a reward. It is the Lord Christ you are serving." In order to do so well, we need to support each other in prayer as we pursue our vocations.
Are Prayers for Vocations a Catholic Practice?
Prayers for vocations are not limited to a specific Christian denomination or tradition. While the practice may be more commonly associated with Catholicism, all Christians can and are encouraged to pray for vocations. The concept of vocations is applicable to all Christians regardless of their denominational affiliation. All believers can seek God's guidance and blessings for those discerning their life's calling. Praying for vocations is a way to come together to seek God's guidance and blessing for those who are discerning their calling and to support the work of God in the world through people who respond to his call. Whether you are Catholic, Protestant, Orthodox, or belong to any other Christian tradition, you can certainly engage in prayers for vocations and participate in this important aspect of Christian community.
3 Christian Prayers for Vocations
Here are three different examples of prayers for vocations. These prayers can serve as starting points, and you can personalize them or adapt them to your specific needs and intentions.
A Prayer for Discernment: "Dear God, we recognize that our work is not merely a means to earn a living but an opportunity to serve you and others. We pray that you will guide our steps as we seek your guidance for our vocations. Please give us discernment as we renew our minds with you day by day. Grant us the wisdom we need. Help us notice your presence with us and hear your messages to us. Please give us the faith we need to respond to your calling with courage. Help us recognize how we can help meet the world's needs by contributing according to the unique abilities you have given us. Guide us to discover the vocations that align best with your divine plans for us. Thank you. Amen."
A Prayer for Using Gifts and Talents: "Dear God, thank you for the unique gifts and talents you have given us. Help us recognize and develop these gifts in service to you and the people you love. Please empower us to develop our talents fully by getting whatever education can help us do so. Go before us with your Holy Spirit to bring us the best opportunities to serve. Help us use our abilities effectively – working with love, integrity, and excellence – so our work will be successful according to your purposes. We pray for creativity and inspiration to flow abundantly in our work. Help us to contribute in innovative ways that will bring about positive change. Thank you for equipping us to do good work that matters. Amen."
A Prayer for Blessings for Our Work: "Dear God, we come before you today with grateful hearts, acknowledging that all good things come from you. Thank you for the work you have entrusted to us and the opportunities you have given us to make a difference in this world. We ask for your favor to be on our work. Open doors of opportunity that no one can shut, and provide us with divine connections and partnerships that will enable us to accomplish something important for your kingdom. Help us to approach our work with diligence, integrity, and a spirit of excellence, knowing that we are working for your glory. Grant us the strength to overcome challenges and setbacks that may arise. Fill us with peace of mind and the determination to keep working faithfully, even when our work is stressful. God, we surrender our work into your hands. Lead us in the paths you have prepared for us, and let our work fulfill your divine purposes. May our work reflect your light in the world. May your blessings abound for our work, and may you be glorified in all that we do. Thank you. Amen."
Conclusion
God calls all of us to do important work in our world. No matter what our vocations are, everything we do matters. We can pursue our vocations best when we support each other in prayer. Prayers for vocations help us do just that. Let's pray for each other as we work to serve God and other people day by day. Then we'll see God answering our prayers by bringing good purposes out of the work we do.
Photo Credit: ©Getty Images/Delmaine Donson
---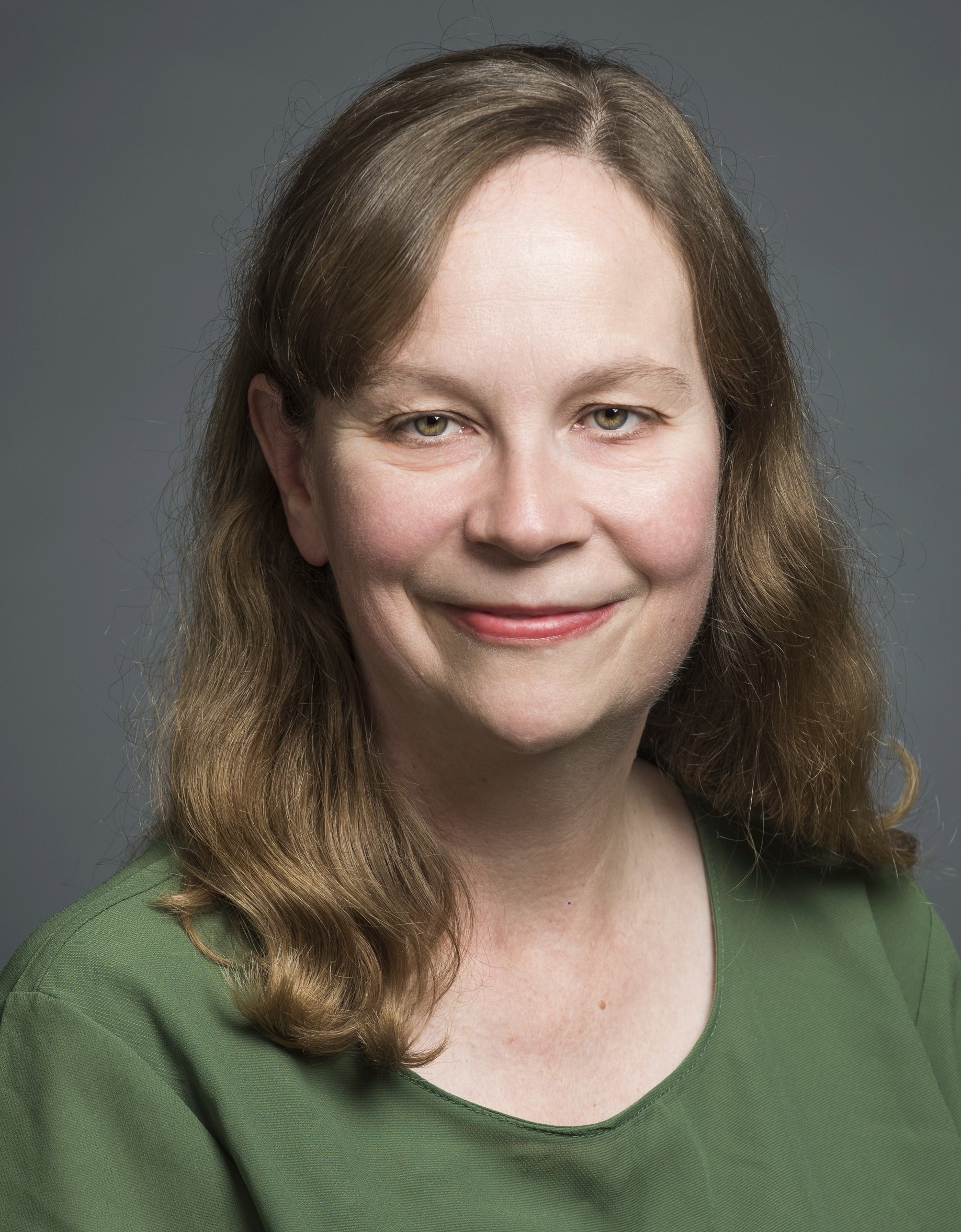 Whitney Hopler is the author of the Wake Up to Wonder book and the Wake Up to Wonder blog, which help people thrive through experiencing awe. She leads the communications work at George Mason University's Center for the Advancement of Well-Being. Whitney has served as a writer, editor, and website developer for leading media organizations, including Crosswalk.com, The Salvation Army USA's national publications, and Dotdash.com (where she produced a popular channel on angels and miracles). She has also written the young adult novel Dream Factory. Connect with Whitney on Twitter and Facebook.
This article is part of our Prayer resource meant to inspire and encourage your prayer life when you face uncertain times. Visit our most popular prayers if you are wondering how to pray or what to pray. Remember, the Holy Spirit intercedes for us, and God knows your heart even if you can't find the words to pray.
Serenity Prayer
The Lord's Prayer
Prayer for Peace
Morning Prayers
Good Night Prayers
Prayer for Healing
Prayer for Protection
Prayer for God's Help
Prayer for Anxiety
Prayer for Strength
Related podcast:
The views and opinions expressed in this podcast are those of the speakers and do not necessarily reflect the views or positions of Salem Web Network and Salem Media Group.
Related video:
Stock Footage & Music Courtesy of Soundstripe.com Thumbnail by Getty Images
---
Now available is our new Daily Prayer devotional! An easy way to start your day with prayer: read today's prayer and sign up to receive it by email.
---
---