When you don't have anything left to give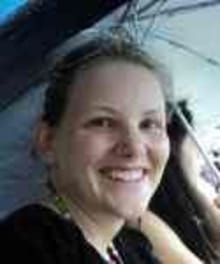 I don't really have much of anything. The only thing I have in my house that might be of any worth is a jar of oil. 2 Kings 4:2b (VOICE)
It was almost 12 months ago that I chose my one word for 2014.
I liked the idea of picking one word that sums up who I want to be or how I want to live, one word that I can focus on every day, all year long.
I picked the word: enough.
I selected it because I hardly ever feel like I am enough.
I chose it because I spend so much of my life making comparisons and believing that what I have isn't enough.
I wanted to stop doing that.
I wanted to start believing that who God made me is enough.
That the blessings God has given me are satisfying enough.
The other day I took half an hour and went for a walk on my own through some beautiful gardens at a wine estate.
It was a rare moment of solitude for me. I gulped in the beauty, quiet and lack of distractions.
As I started back towards the rest of the people I was there with the thought crossed my mind, "Sometimes we don't need more; most times what I already have is more than I need.
I've been thinking about this and the widow in 2 Kings 4 who came to the prophet Elisha after her husband died and pleading with him to help her.
She needed enough to pay back her debtors. Elisha asked if she had anything of worth in her house to which she replied, "I don't really have much of anything. The only thing I have in my house that might be of any worth is a jar of oil."
The widow thought she had nothing but really the little she already had was enough.
Elisha told her to round up all the bottles she could and pour the oil she had into them until they were full.
The widow thought she had nothing but really the little faith she had was enough.
She shut the door and with the help of her sons poured oil into jars until there were no more bottles left. Elisha told her to sell all the oil and pay back her debts.
I love this story because it is such a reminder that who I am is enough, that what I have to offer is enough and that God is enough to supply all my needs.

When I have nothing left, God is enough. (tweet this)
Ponder: What need do you need God to meet? Do you believe he is enough to meet it.
Prayer: God, turn what I already have into enough.
This year I decided to take part in #OneWord365. Through out the year I've been writing devotionals about what I'm learning about "enough". You can find the whole enough collection here or read why I chose enough as my word for 2014. It'll be happening again in 2015 if you'd like to join in. More info at oneword365.com
---
---