Reader Update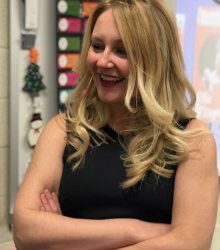 Dear Moms,
Something new is happening on my blog's Facebook page, and I don't want you to miss it! Starting tonight, Mondays will mean something special there.
Mondays = Mindful Mondays
Start the week intentionally by reading a brief food for thought designed especially with moms in mind.
We all need wisdom as we parent and attempt to lead faithful lives for Christ. This simple step has one purpose: That we slow the rush, drink in insight, and live less frazzled and more focused faith-filled lives.
Be sure to "LIKE" my page if you haven't already, and look for that inspiration on Monday evenings!
Your friend and fellow mom in Christ,
Noelle
P.S. Stay tuned on Thursday for my guest post at (in)courage!
Rev. Noelle Kirchner, MDiv., believes we don't have to live with full schedules and thin souls. A busy mom of three boys, she is passionate about making faith fresh and relevant. Noelle is a graduate of Princeton Seminary and an ordained Presbyterian minister who has served in churches for over ten years. She has written for places like the TODAY Show Parenting Team, Huff Post Parents, The Laundry Moms, and (in)courage. Her faith and family cable television show, Chaos to Calm, features parenting hot topics and has hosted two New York Times bestselling authors. Watch her episodes or sermons, connect with her on social media, and follow her blog by visiting her website, or receive her free devotional e-book.
Comments