Raising Children, Protecting Marriages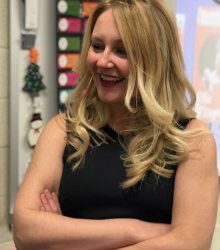 Make no mistake, I know that parenting can be an all-encompassing, sacrificial enterprise. We want what's best for our children from the moment that they are conceived. But our culture seems a little off kilter in support of parenting these days. With terms like "helicopter parenting" being the norm, when do mom and dad get a break, let alone have time for each other?
I would be remiss as a mommy blogger to solely focus on my children and child-rearing. Yes, that's what my blog Vocational Mothering is most about, but what that ministry actually rests upon is the construct and stability of the family...
To read the rest of this article, please click here to find it in the Motherhood section of iBelieve.
Rev. Noelle Kirchner, MDiv., believes we don't have to live with full schedules and thin souls. A busy mom of three boys, she is passionate about making faith fresh and relevant. Noelle is a graduate of Princeton Seminary and an ordained Presbyterian minister who has served in churches for over ten years. She has written for places like the TODAY Show Parenting Team, Huff Post Parents, The Laundry Moms, and (in)courage. Her faith and family cable television show, Chaos to Calm, features parenting hot topics and has hosted two New York Times bestselling authors. Watch her episodes or sermons, connect with her on social media, and follow her blog by visiting her website, or receive her free devotional e-book.
Comments