Is Thanksgiving Religious?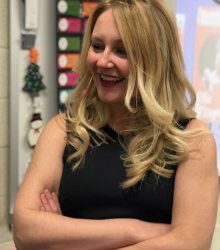 "Give thanks to the Lord, for he is good; his love endures forever" (Psalm 107:1, NIV).
I was driving the other night and had my radio on to the seasonal Christmas station. Yes, it's before Thanksgiving, and it's already started to broadcast this year! Regardless, it was fun to listen and observe the first of the Christmas lights. But what the radio announcer said that evening shocked and disappointed me. She said something along these lines: "Thanksgiving is right around the corner. I love Thanksgiving. It's just about giving thanks and being with family - it's not about the presents, the decorations, or any particular religion..."
At face value, her comment might seem true. People do celebrate Thanksgiving regardless of their religious identities as inhabitants of America. But that doesn't mean that her comment was correct. First, let's not forget that the Pilgrims who founded the holiday were religious dissidents. It was religious persecution that brought them to America, and they were willing to make the trek and take on serious risk for the freedom to live their Christian ideals.
Not only were the Pilgrims Christian, but the very act of giving thanks on the holiday is a kind of prayer. I was taught as a little girl that prayer has four parts, which are represented by the acronym ACTS: Adoration, Confession, Thanksgiving, and Supplication. Thanksgiving is not just a holiday; it's a verb too - it's what scripture encourages us to do as Christians. We celebrate bounty, but we are never to forget from Whom that bounty is from.
So while we are gathered around our tables this week, may the most important part of our meal be the prayer before it. May we model for our children a healthy understanding of true thanksgiving, which is an acknowledgement of our blessings that's grounded in humility. Humility is the result of being aware of where those blessings have come from. They've been crafted especially for us by our Maker, which makes them that much more awe-inspiring indeed.
My older son's Thanksgiving project. Each feather is something he's thankful for!
Re
v. Noelle Kirchner, MDiv., believes we don't have to live with full schedules and thin souls. A busy mom of three boys, she is passionate about making faith fresh and relevant. Noelle is a graduate of Princeton Seminary and an ordained Presbyterian minister who has served in churches for over ten years. She has written for places like the TODAY Show Parenting Team, Huff Post Parents, The Laundry Moms, and (in)courage. Her faith and family cable television show,
Chaos to Calm
, features parenting hot topics and has hosted two
New York Times
bestselling authors. Watch her episodes or sermons, connect with her on social media, and follow her blog by visiting her
website
, or receive her
free devotional e-book
.
Comments