Originally published Saturday, 24 August 2013.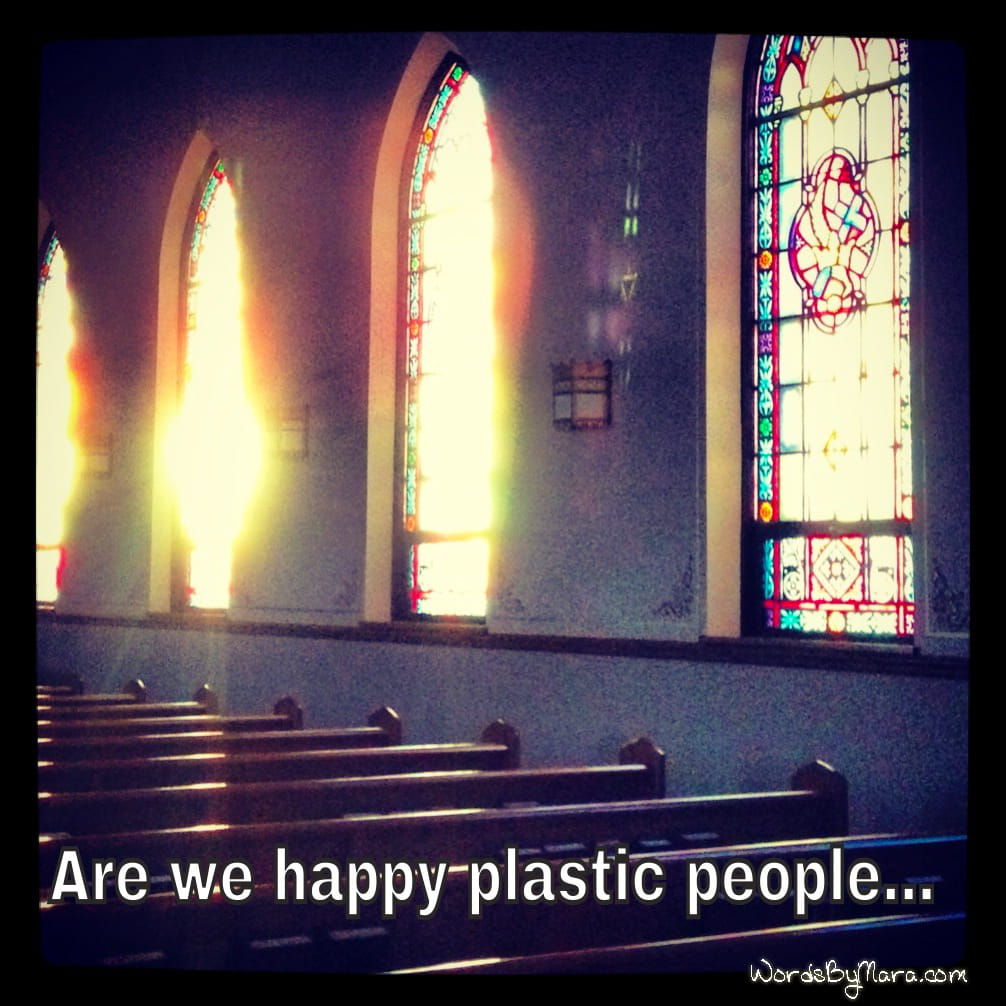 Every Sunday morning as a child, my parents led us into our Lutheran church and sent us off to Sunday school. I remember the thick smell of jelly donuts and stale coffee that clung to the air in all the morning chatter. My sister and I would twirl in our Sunday dresses and eagerly skip off to find our friends in the classrooms.
We left the church right when I was about to enter confirmation classes. My heart was crushed as we left behind a place that I loved so dearly.
But what did I learn while attending? It was a good question.
Only a few years after leaving the Lutheran church, my parents had become fully immersed in the born-again Christian movement. I was instantly shocked with daily bible readings, the uncommon prayer (as opposed to the common table prayer) and jean-wearing congregants. This was a whole new culture and I was not happy about it.
10 years later... I ended up as a hand-clapping, finger-snapping worshiper within the nondenominational church. My favorite part had always been the music. But I loved the enthusiasm, the energy, the charisma. Every sermon was biblical, relevant and easy to understand.
After my husband and I got married, we found a church with an equal blend of our own personal worship preferences. He was raised in the Lutheran church (a different synod from the one I went to) and appreciated that style. I have always loved music and everything about praising God with my hands and voice. We were blessed to find a Lutheran church with contemporary music, visual worship screens and a preaching style that was simple.
Once we became more involved with this particular church, it became clear that sins were being openly committed by leadership, yet no one seemed willing to point it out. My husband and I spent weeks praying over how to approach some of the disturbing things we had witnessed at that church. There wasn't an easy answer.
Either we could stay and turn a blind eye to the continuation of this behavior... OR we could leave behind our friends and beloved church family while taking a stand for God's truth.
Sometimes the hardest decisions are the right ones - especially when it comes to God's Word.
So we left our friends behind without a word and it absolutely tore me apart. I longed to be with the people we cared about, but had made our decision. We brought our concerns to church officials. There is a lot more to this story that, unfortunately, I cannot discuss at this time.
Though we felt alone and abandoned by the church, God never left our side. The Lord eventually led us to a new church home with a pastor that is one of the most humble, God-fearing men I have ever met. This church, however, is very much unlike my typical worship style preference.
I thought that I preferred lights, smoke machines, guitars and screens. It turns out that when you strip all of that fluff away... God's Word and truth can be heard much louder. Eliminating distractions and flashy gimmicks can create the capability to hear the Word just as God intended.
Our current church reads out of the hymnal, plays the organ, does not use a screen and preaches from a pulpit. They have creaky pew benches and gorgeous stained glass windows (seen in picture above). It is very unlike the hand-clapping, guitar-playing worship style that I had once preferred.
Of course I'm not saying that everyone should leave their contemporary worship for something traditional. My point is that sometimes God can surprise us (and this goes for things other than worship). I was certain that I preferred a specific worship style, until I experienced worship on a deeper level than I ever thought possible.
Most importantly, this church has taught me courage and strength by relying on God's Word alone. And that, my friends, has been the greatest lesson of all.
Have a great weekend. Be blessed!
Copyright 2013 Words By Mara. All rights reserved.
*Images found on this site are originals and taken by Mara.
*Words in the image are from a popular Christian song, "Stained Glass Masquerade" by Casting Crowns.