Originally published Monday, 23 October 2017.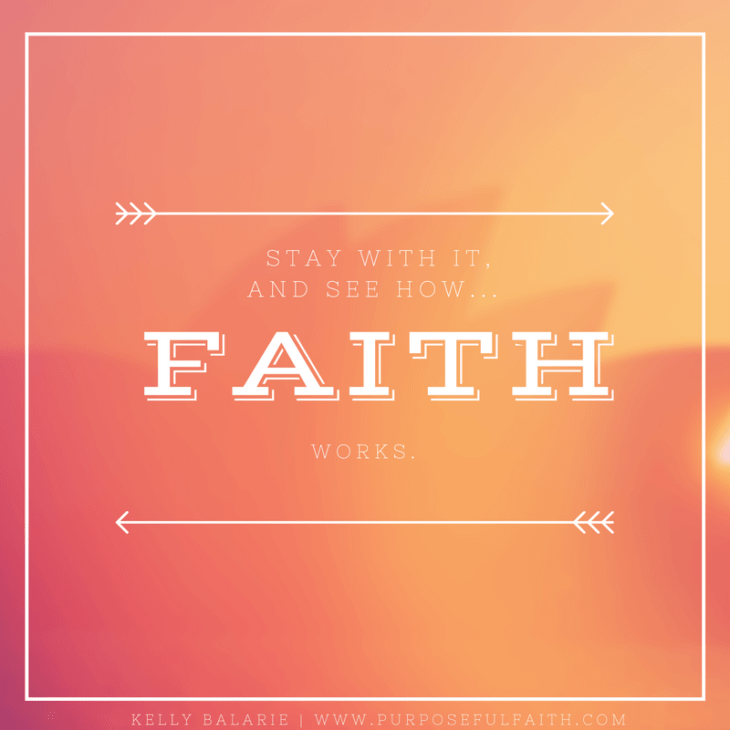 "Believe," she said. "You just have to believe. And don't settle. See belief all the way through."
It sounded like a very good and faithful thing to do. It sounded like what I really should do. But as we all know, faith in practicality lives much more painfully than it does through words. You think things like: If God doesn't come through on this, I am toast. If I don't find my way, I'll never be happy. If I don't get this done, I'll be left behind.
Belief wavers after that first jolt of confidence and fizzles out like day-old soda. It gets flat sometimes.
So, when looking for a house and walking through one that was "a definite possibility," her words came back to me. "Don't settle." She had gone on to say, "If it is an orange light from God, don't go, but it if it is a green light, only then proceed."
I liked the layout. It was open. I liked the paint color. It was grey. I didn't like the door frames that looked like water had gone up their side. I also didn't like the musty smell. Internally, I debated if the place had mold.
I wanted to overlook the bad, so I could move forward and be done with this frustrating process of finding a new place.
I went home and told my husband, "I think I found a place that looks pretty good. We probably should move on it."
He remembered the words of our friend, "Kelly, is it a green light or an orange light?"
Umm...
Well...
Hmm...
How often do we push into something God hasn't called us to because we are over things? Because it is easier not to contend with that issue anymore? Because faith is hard?
When I saw the reality of it, that place was orangey-red.
"See belief all the way through."
Where do you need to see belief all the way through?
"Then Jesus told him, 'Because you have seen me, you have believed; blessed are those who have not seen and yet have believed.'" Jo. 2:29
After talking with my husband, I redirected my thoughts, my heart and my will to believe. I committed to see things through. And I did. I write now from the comfort of a green light home without mold. Our family loves it.
Get Kelly's short daily blog post by email - click here.
Or, book Kelly to speak at your next women's event or conference.