Originally published Friday, 26 January 2018.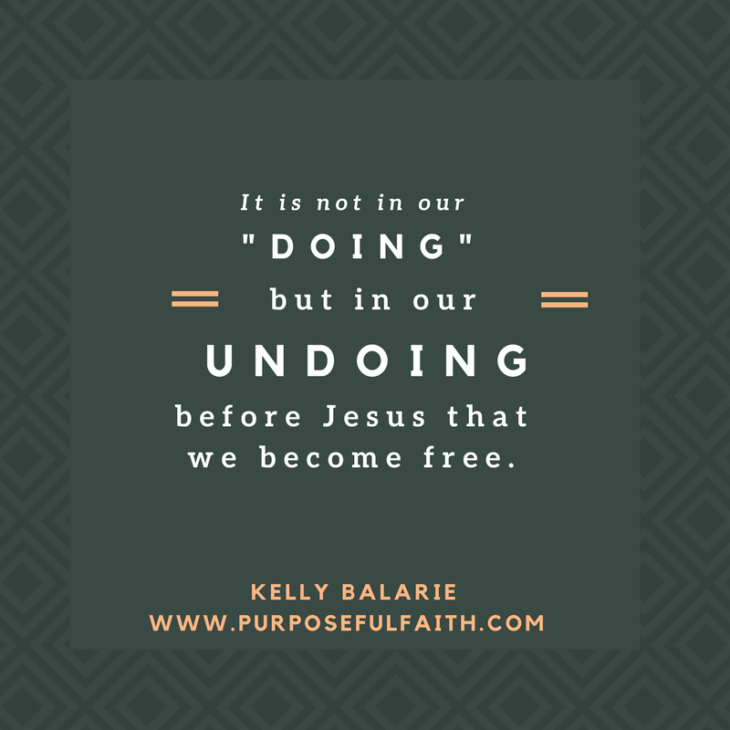 "Believing we can have it all, all the time is a myth and a lie and a joy-stealer. What I do believe is that we can have God's best for us. A full life and a life to the full are two very different things. One is about grasping, the other is about receiving. One is about cramming in, the other is about room to breathe. One is about striving, the other is about trust. One is about control, the other letting go - sometimes for a moment and sometimes for always."
When I read this, in Holley Gerth's new book, Fierce Hearted, all I could think was, yes, yes, yes. She nailed it and was saying everything I was living. You see, God recently invited me into this beautiful place of, "Set it all down Kelly. Come. And follow me."
Set down the social media stuff. Follow me.
Set down your plans. Follow me.
Set down your busy work. Follow me.
Set down your dreams. Be with me.
My answer was, "Yes, God!!!"
But you see, it's easy to speak, but much more difficult to do. To leave behind the striving to be seen, to turn away from the control that comes with manhandling my schedule and to surrender my busyness that covers over the sense of lack I don't want to see. . . well, it all sounds nice, but. . .
It leaves me feeling exposed. What if I am not doing what I should be? What if I miss out? What if I am left behind? What if I don't get what I dream of? What if my time spent with God ends up (and I'd probably never vocalize this). . . wasted? What if I get disappointed?
Yet I am finding it is always in the letting go that God works his way in. It is always in the relinquishing that we get a broad-stroke view of what God is doing. It is always in carved-out space that we see God draw new stories right over the old versions of insecurity.
But we must give leeway to His ways. It's the only way.
When we clear out everything so God can come, He does. With power, strength, dignity, honor and a pen that redraws all we ever wanted – and more. He also has an eraser. One that doesn't feel like denial, remorse or pretending, but recovery.
"Our everything" is not found in "our doing," but "His everything" is found in "our undoing" before Him.
Ahh…peace.
Come, Jesus. Restructure us. Let us let go of what we clench so tightly so we can find ourselves held tight in the power of your love. Amen. (and thank you Holley!)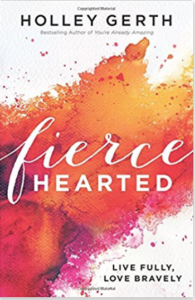 Buy Fiercehearted: Live Fully, Love Bravely on Amazon or wherever books are found.