Originally published Saturday, 08 April 2017.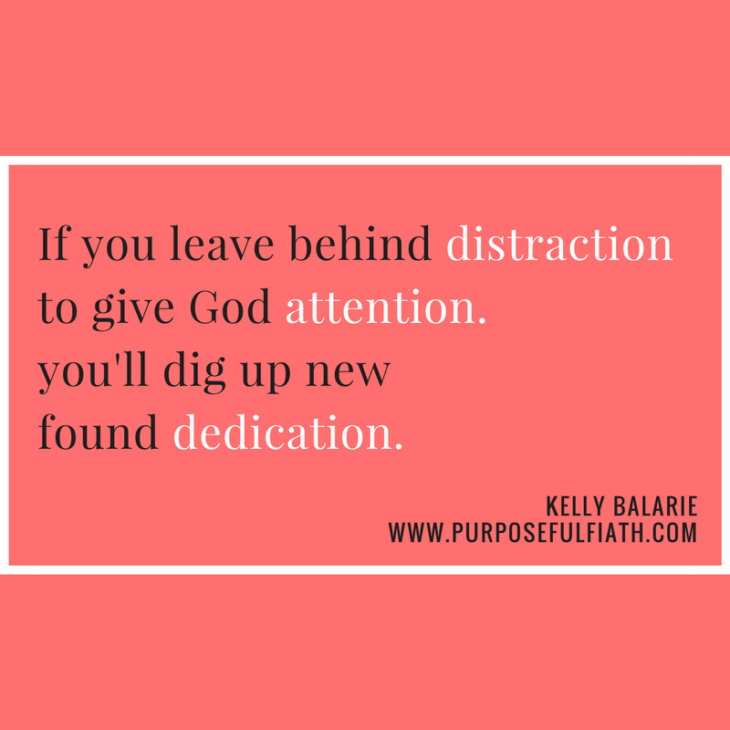 I snapped off the news. Nothing there but terrorism and guns. Who needs all that?!
My heart felt tired, unsure, but, all the same, I figured I should get with God. Maybe try to muster the strength to get up and fill my mind with excellence and good report.
"I should watch something uplifting."
Unable to discern what, I just stayed put on the couch. Immobile. In tiredness. In a body unable to even gain the strength to end the day's war under the covers of "tomorrow's going to be better."
I just lay there.
"God, why am I missing you lately? Why do you seem far?"
I got the sense of God whispering back to me, "Kelly, I am not far, you are."
Am I?
I used to spend my days looking for God, now I spend my days looking at how I am messing up.
I used to offer thanks, now I offer myself solutions for how I can improve.
I used to consider momentary lessons, now I consider how God really needs to teach me a lesson.
I used to just delight with letting God be, now I pressure him to show up.
I used to let fears fly out the window, now I roll it up.
I press my eyes tighter and ask, "What happened God?"
I hear nothing. Figures.
I wait.
"You're missing the moment where I am, because you fear the moments where you are."
Lighten up.
Lay loose.
Live lightly.
Let in love.
Land in my arms.
Let me carry you.
Leave behind demands.
Let's go.
My closed eyes - relax. God is inviting my mind to travel - with him. No demands. No requirements. No facades. No prerequisites. No achievements. No guilt. No shame required.
He wants my attention in the moment. So, without distraction, I can see him in the moment.
I open my eyes.
And then I see. God brings clarity: He loves me. He died for me. His light is always pursuing me.
My presence shall go with you, and I will give you rest. Ex. 33:14
Order Kelly's powerful book, Fear Fighting: Awakening Courage to Overcome Your Fears, today!
Discover how to flee from fear and fly in faith through 4 Days to Fearless Challenge.
Get all Purposeful Faith blog posts by email - click here.