Originally published Tuesday, 17 January 2017.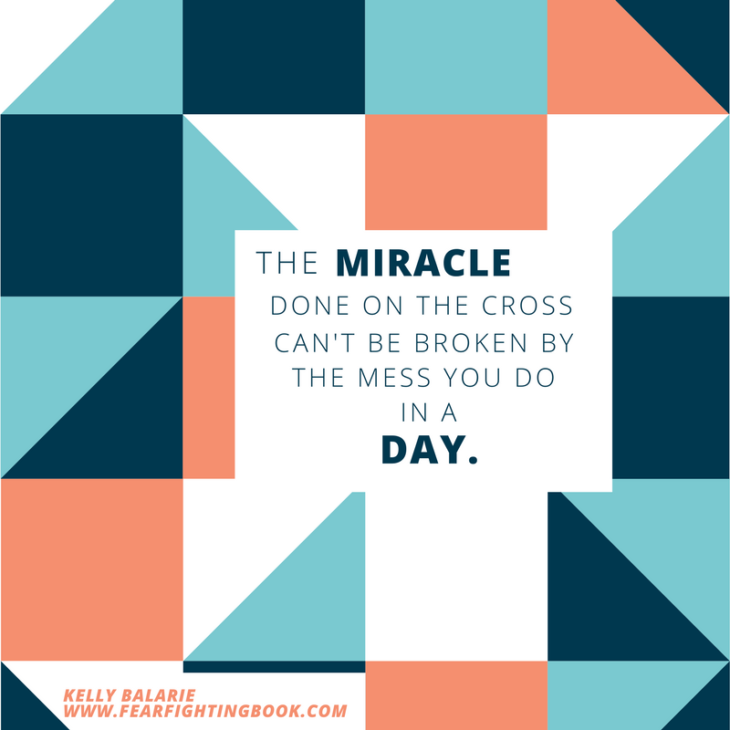 Have you ever gotten permanent marker on your hands? Maybe you did a project or just got a little wild on paper. Either way, when you get marker on you, it is a bear to get off. You can scrub, and scrub and scrub and sometimes – it can take days and days to get off. It sticks.
Press hard. It still sticks.
Add more soap. Even more it sticks.
The same is for Jesus' blood. It sticks. Jesus' blood is not washed off by I-should-have-done-that moments. It not removed by an off thought. It is not erased in accordance with our doubts.
Where have you felt that the full atoning sacrifice of Jesus is not enough? Maybe you feel like you're a bad wife? Your past marks you a bad child in the mind of God? Your failings disqualify you from God's goodness? Your shame will never go away?
I make repeated mistakes. I think this is what most aggravates me. I go back to the well of I-am-sorry 100% in a week. Then, I start to think, "God, if I'm always having to say, 'I am sorry', what good am I?'" I start to think, "Daughters of a good daddy don't shun him away." I follow the lie that says, "I will never improve."
Jesus' blood seemingly washes off of me – in my mind, but in truth, Jesus blood will always cover my heart – through my life.
Do you believe you are covered by God? Jesus' blood shed for you is as permanent as the blood that is in you. If you are his, he is yours.
If you are in Christ, his protective armor of grace – his blood shed on the cross – is always over you. It is like a force field that cannot be broken. It is a rainbow that always reminds you of his faithfulness. It is an umbrella that protects you from your worst errors.
What miracle Jesus did on the cross, cannot be broken by the mess we do in a day.
And by that will, we have been made holy through the sacrifice of the body of Jesus Christ once for all. Heb. 10:10
In this, as I reflect on my story, the story that plays in my mind at night – the one that plays on repeat…me, not being so nice, so instructive and so godly with my kids, I am struck by this: Jesus Christ's blood, his forgiveness of my sin, sets me off on a fresh course of freedom the next morning.
Will you let Jesus sacrifice sit permanently, like a mark of his great love for you, on your heart, mistakes, and inadequacies?
Buy my book, Fear Fighting: Awakening Courage to Overcome Your Fears!
Take part in the 4 Days to Fearless Challenge.
Get all Purposeful Faith blog posts by email - click here.