Handling Church Hurt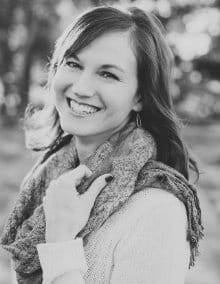 If you have been active in church attendance for more than about thirty seconds, you have likely experienced church hurt. It's inevitable, really. Put a group of imperfect people together and there is bound to be trouble! Church division and conflict has been part of the church, since the beginning of the early church.
There are many ways to be hurt within the church body. First, for many of us, our church pastor has been an important person in our lives. Maybe you were saved at the church you grew up in and the pastor has been a long-time family friend. Perhaps your church pastor was there for you or your family during a particularly difficult time. Maybe your pastor and his family have been a group that you've long admired for their dedication to the ministry. It is natural that our church leaders become important parts of our lives. But perhaps the most devastating church hurt of all is when a pastor or church leader falls. There is just not much comparable to the hurt that lingers afterwards. We tend
Then, there is good ol' offense. Offense manifests itself in so many ways. More often than not something is said or done in passing and our offender doesn't even know they have hurt us. But if we aren't careful, we'll take that offense and use it as an excuse to fall away from church completely.
I have often likened church hurt to being irritated with a cashier in the grocery store. We do not allow our irritation with a rude store clerk to keep us from ever shopping again. But for some reason, we will allow church hurt to keep us from worshipping with other believers. Now, let me be clear. I am not making light of the devastation that can come from hurtful words by a fellow church member or disappointment left by a failed expectation we have of someone. But as believers, we must be mindful that the enemy comes to steal, kill, and destroy. He is masterful at creating division, growing mountains from molehills, and implanting church hurt into our hearts that we will not allow to heal.
How can we overcome church hurt, if we've experienced it?
1. Administer the same grace to others that we want for ourselves. I have found that we are masterful at explaining ourselves, our motives, the why behind the action, and we are even better at asking God to give us grace, when we've fallen. But we are not as prone to give that same grace to others. Yes, maybe she said or did the wrong thing. Issuing grace doesn't excuse a behavior. It simply protects the body of believers from division.
2. Pray without ceasing. Be certain that if you've been hurt, you are hearing from God on how to handle the situation. We want to use wisdom in how to address the hurt. Some issues are simply not worth discussing. There are times when a miscommunication caused conflict. Other times, the issue is more serious and must be discussed. The how and why needs to come from the Lord.
3. Avoid gossip. Gossip fuels the hurt! Do not talk about what Sister so-and-so said and how you'll never go back to that church again, because the entire church is full of hypocrites! Talk to God about the hurt more than you talk to others about it. In fact, I once received some wise advice. Once you've given this situation to God, stop picking it back up, as if he needs your help. Lay this down before Him and don't continue to talk about it.
4. Resolve to stay active in church. Do not allow church hurt to foster a sense of isolation within you. We all need each other. We need accountability. We need encouragement. We need others to invest in our lives and we bring great value to others, as well. Don't allow conflict and hurt to keep you from enjoying the great benefit of staying connected to a local body of believers.
Jennifer Maggio is a mom, wife, author of four books, and national speaker. A former homeless single mom and founder of The Life of a Single Mom Ministries. Maggio has a passion to use her story to illustrate God's goodness. For more information, visit www.thelifeofasinglemom.com.
Comments