Establishing Boundaries for Your Kids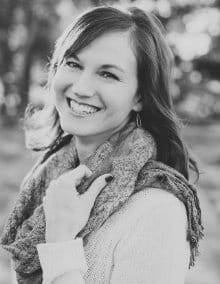 What are the things you hold most valuable in your life? I would suspect that at the top of that list are your children. Moms are nurturers. We are boo-boo kissers, cuddlers, compassionate, wisdom-givers and makers-of-the-world-go-'round. We want to see our children thrive, grow, become successful at whatever vocation they choose and be productive citizens one day. And if all of this is true, why is it that so many of us struggle to establish strong and healthy boundaries in our home for our children? This is true for many parents, today. Perhaps it is because we are exhausted or maybe, because the world has produced more excuse-makers than responsble adults today, seemingly. Whatever the cause, we must take back our children!
Parents often struggle with guilt, whether it's because we work too many hours or perceive that we aren't good enough parents or fall into the trap of comparison. We're guilty. The world has made sure of that. And because we are guilty, we overcompensate. We buy too many things and make too many excuses. We often fail to establish strong boundaries or have an unwillingness to adhere to the boundaries being set.
Our children never benefit from us being a lax parent. Establishing boundaries with our children means we love them enough to do so. It means we want to give them every opportunity to succeed and that includes obeying and adhering to rules we've established in our homes. It means they are safe. Believe it or not. Children actually like boundaries. (They may not always confess it, but they do!)
No one can determine your boundaries that work for your home. We can help establish guideliness, but each home is different. The key is actually establishing boundaries that you and your family can adhere to. Here are some things to consider:
What type of character do I want my children to develop as they age?
What are the things that work best for my family?
What weekend and weekday routine help me (and my children) function at our best?
What are the non-negotiables of my home? What are the things that are negotiable?
Do I have firm consequences established for breaking the rules?
Are there times when I can administer grace, when a child breaks a rule?
Do I have devoted family time, where no phone calls or social media is present, on a regular basis?
Is family meal time a protected time for our family? Is that important to me?
Do my children think I'm a pushover? Do I find it difficult to get my children to adhere to the rules?
Have I been clear in my expectations for my home?
Jennifer Maggio is a national author and speaker, mom to three, wife of Jeff, and CEO/Founder of The Life of a Single Mom Ministries. She is chauffeur, chief dishwasher, carpool queen, and duct tape aficionado. But more importantly, she is passionate about teaching women how to find complete freedom in Christ. For more information, visit www.jennifermaggio.com.
Comments