Encouraging the Encourager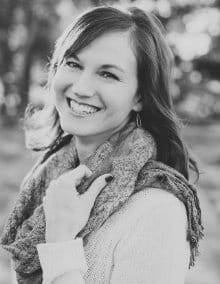 Do you ever feel like you never get any thanks for what you do? Do you feel like you are juggling 18 different balls and you are doing your very best to keep them afloat, but fear that if just one thing – just one- goes wrong, all the balls are going to tumble down around you? If you are a mom, then the answer is yes. And if you are a mom AND lead in ministry in some capacity, the answer is double yes!
First, thank you. Thank you to all of you for answering the call of God on your life to minister to those around you -- whether it be babies or sisters or single moms or special needs or someone else. I know it isn't easy to minister. I know there are days, when you just want to give up or throw in the towel. There are many days, when you likely feel that you don't know what you are doing, wonder if you are doing it right, and feel like quitting. That is EXACTLY how Satan wants you to feel.
When I first stepped out to minister to single moms, I was so insecure and afraid that I could barely move. I felt that I didn't know enough of the Bible. I feared they would ask me a question that I wasn't sure about. Or that they may even judge me for my past! And I was supposed to be LEADING! It was awful. And I also didn't feel like I had many people to talk to about those feelings, since I didn't know anyone else who was doing single mom's ministry.
That's why it's important for the encouragers in our body of Christ, our churches, to receive encouragement. The work you are doing is important. It is changing lives every single day. There are those in your life who may not commit suicide because you do what you do! There are some who make new friends because of your faithfulness. There will be some who will come to know the Lord more deeply, because you have carried the burden for them for years. Don't give up! The list goes on and on and on of the impact you are making in other's lives. And you may not truly ever know how much impact, this side of heaven!
And even if you only impact one life for the next 10 years --- how valuable is a life?! To that one person, it saved them. It set them free. It gave them the ability to see God through your hands, your feet, your mouth. So be encouraged today that even if you never get a thank you, even if you never hear the end of the story, you are planting seeds and impacting lives.
Be aware that Satan's ploy is to kill, steal, and destroy. It means he wants to kill your confidence, steal your joy, and destroy your desire to lead others in ministry. Always be aware. You may have a bitter mom who becomes critical of you. Maybe you have a pastor or accountability partner who says something a little too harsh to you and you take it the wrong way and become defensive. You may get frustrated, because volunteers who said they would help don't show up. All of those things are tactics used by the enemy to kill, steal, and destroy. He wants you discouraged, so that you quit. Why? So that single moms walk alone, so that their children become a statistic, so that you become helpless.
But greater is He that is in us, than he that is in this world! Praise God! When it gets hard…and it WILL get hard…know that Jesus is near. Know that you are enduring for a reason. Know that a mom needs you to be strong, so that she can be strong. You may never know how you've changed a life, but it doesn't matter. Just do it anyway. Because one day, all will be revealed, and someone will surely thank you later!
Jennifer Maggio is a national author and speaker, mom to three, wife of Jeff, and CEO/Founder of The Life of a Single Mom Ministries. She is chauffeur, chief dishwasher, carpool queen, and duct tape aficionado. But more importantly, she is passionate about teaching women how to find complete freedom in Christ. For more information, visit www.jennifermaggio.com.
Comments