Originally published Monday, 05 June 2017.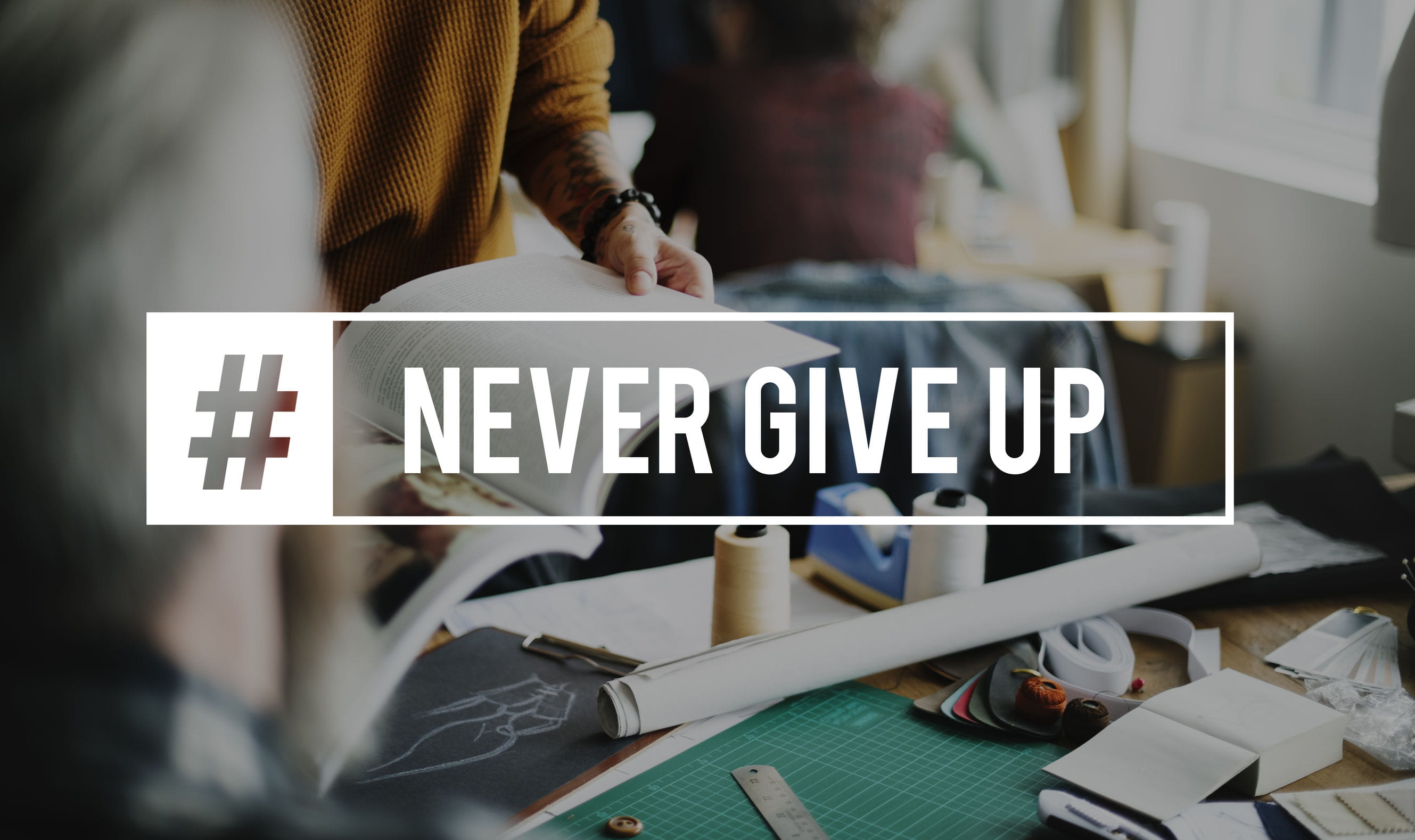 www.insideoutwithcourtnaye.org
If God has called you to do something in this season, don't stop. Keep moving forward. If you're feeling discouraged or like you can't go any further, keep pressing. If you have that deadline that you're trying to reach, go hard on the task and finish strong. If you're working out and you feel like giving up, go that extra mile. And finally, if you're weak in the faith, don't stop believing God, sis. He's got you!
Are you getting the point?
Don't give up. Be unstoppable!
A great biblical example of someone who was unstoppable was Nehemiah. I love him! He carried a heavy burden and heart's desire of rebuilding the wall of Jerusalem. If you know or don't know the story, Nehemiah was a very determined and focused individual. He knew what he was called to do and he stopped at nothing to get the job done! He loved God and he loved his people. And it didn't matter what opposition he faced, he was going to be unstoppable.
The Bible tells us in Nehemiah 6:15, "On October 2 the wall was finally finished-just fifty-two days after we had begun." Hallelujah! Mission accomplished! But had Nehemiah stopped because of the problems and difficult people he faced, the wall of Jerusalem wouldn't have been rebuilt. Maybe God would've had to raise up another person to get the job done. Nevertheless, he did it!
And so can you and me.
You see, our great enemy Satan would love for us to stop doing what we know God has commissioned and called us to do right now. He would love for us to doubt God's promises and provisions. Yet, our job is to fight whatever opposition, fear, inadequacies, or doubts the enemy throws at us through prayer, by staying fully dressed with the armor of God (see Ephesians 6:10-17), and sheer determination to keep moving forward in faith and perseverance.
I'm reminded of the challenges Nehemiah faced when he said, "Sanballat was very angry when he learned that we were rebuilding the wall. He flew into a rage and mocked the Jews…They all made plans to come and fight against Jerusalem and throw us into confusion. But we prayed to our God and guarded the city day and night to protect ourselves." (Nehemiah 4:14 and 8-9)
There you have it! Opposition! Yet, Nehemiah pressed through it and got the job done. He rebuilt the wall. Mission accomplished! Amen!
I know this type of opposition all too well, sis. Personally, right now, I know God is calling me to do something pretty big and beyond me. It's a little scary. Actually, the moment I said, "Yes, Lord. I'll trust you," opposition and spiritual warfare came at me pretty fast! I even started getting a little discouraged mentally. It was a mental and physical attack. I began feeling really weak.
Until one day, out of the blue, I opened up my Twitter feed and there was a direct link to me that read, "God didn't bring you this far to abandon you…UNSTOPPABLE." WOW! It was right what I needed at the time. God is so supernatural!
But here's the verse He also gave me shortly thereafter, "So be strong and very courageous! Do not be afraid and do not panic before them. For the Lord your God will personally go ahead of you. He will neither fail you or abandon you." (Deuteronomy 31:6) There is nothing like a Word directly from God!
Sis, when you and I say a wholehearted, "YES!" to God, we have to expect opposition and spiritual warfare. It comes with our Christian walk. Yet, God is here.
Listen. I want to encourage you right now. Whatever you're dealing with at the moment, don't stop trusting God for the overall help and outcome. Don't stop believing what He has already whispered to you through your personal private time with Him and His Word. Don't doubt what He can do in and through you in this season.
Hold onto Isaiah 41:10 where our God encourages you to, "Don't be afraid, for I am with you. Don't be discouraged, for I am your God. I will strengthen you and help you. I will hold you up with my victorious right hand." This is His Word and promise to you today.
So keep pressing, sis. Keep moving forward. Keep believing. Because guess what? It's absolutely true what Psalm 108:13 and Luke 1:37 says, "With God's help we will do mighty things, for he will trample our enemies" and "For nothing is impossible with God." So don't stop, my sister. #persevere
Remember, Jesus is coming back soon! And those who endure unto the end shall be saved. So let's be ready from the Inside Out!
~Courtnaye
QUESTION: Where are you today, sis? Do you feel opposition right now? Do you feel like giving up because things are too hard? Is your faith wavering a bit because of something you're facing that seems impossible or challenging? Do you need prayer today? If so, write it out here or you can email me directly to join you in prayer on it @ insideoutwithcourtnaye@gmail.com. I look forward to hearing from you and praying for you.
ALSO, just want to encourage you to grab my NEW book, "IDENTIFIED: Knowing Who You Are in Christ & Moving Forward in Your Purpose!" ORDER IT TODAY right here on Amazon.com! And if you already have it and have read it, please give me a REVIEW on Amazon.com. Thanks so much in advance.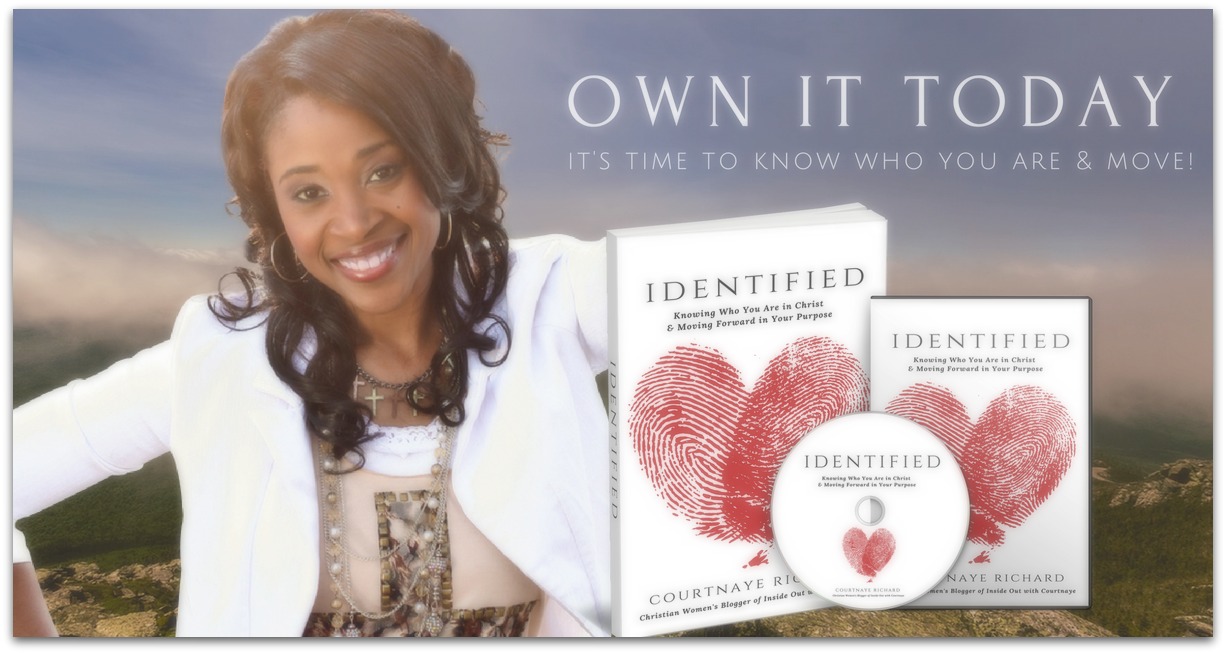 *Tune in every Monday at 7:30am for new posts, "Like" my Facebook page (https://www.facebook.com/InsideOutWCourtnaye), and follow me on Twitter at https://twitter.com/InOutwCourtnaye. Also, share this blog with friends, family, co-workers, or your women's group or ministry. I'd love to stay connected and help more women grow in the Lord! Thanks again and may God be with you!