God's All-Transforming Grace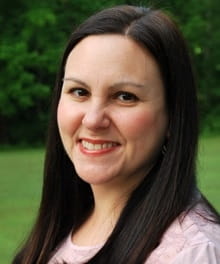 Have you ever had a day where you displayed yourself at your worst? Where you spewed forth ugliness that you didn't know you were capable of?
I had such a day recently where I was unkind to my children. I was frustrated. My words dripped with sarcasm. I yelled. Then I gave myself a timeout. I went into my room to gather myself, pray, cry, and hopefully figure out how to make things right.
Over the sound of my sniffles I heard a little sound on the other side of my bedroom door. I walked over and found a note on the floor. It was from one of my children. Scrawled in all caps it read, "I LOVE YOU MOMMY."
I opened the door and found a little boy with open arms waiting to give me a hug. I apologized for my behavior and asked him to pray with me.
I had an encounter with grace.
What is Grace?
There is a lot of talk of grace these days. Much of it is for good. Such talk reminds us that we are completely dependent upon God for all things: our lives, our salvation, our needs, our sanctification, and everything in between. It reminds us that God has bestowed kindness on us that we haven't deserved when he gave his Son to rescue us from sin. And it reminds us that all things come to us by his grace.
But some of the talk we hear about grace actually cheapens it. Like when we use grace to excuse sin. Or when we use grace as a reason to stay where we are. And when we use grace as a reason to give in and not fight against the battles that wage in our heart.
As Dietrich Bonhoeffer wrote: "Cheap grace is the grace we bestow on ourselves. Cheap grace is the preaching of forgiveness without requiring repentance, baptism without church discipline, Communion without confession...Cheap grace is grace without discipleship, grace without the cross, grace without Jesus Christ, living and incarnate." (The Cost of Discipleship
p. 45)
The undeserved kindness my son gave me prompted me to apologize and seek forgiveness. Though this encounter with grace was a dim shadow, it did remind me of the grace God has for us. A grace that moves and pushes us away from where we are. As Romans tells us, "God's kindness is meant to lead you to repentance" (2:4).
God's grace does not leave us as we are. It is not an overlooking-grace or a grace that shrugs shoulders and says, "that's just the way you are." It's not a giving-up-grace or a giving-in-grace. It's not a grace that says everything is okay just the way it is.
Rather, God's grace is an all-transforming-grace.
God's All-Transforming Grace
Titus 2:11-14 says this about God's grace:
"For the grace of God has appeared that offers salvation to all people. It teaches us to say "No" to ungodliness and worldly passions, and to live self-controlled, upright and godly lives in this present age, while we wait for the blessed hope—the appearing of the glory of our great God and Savior, Jesus Christ, who gave himself for us to redeem us from all wickedness and to purify for himself a people that are his very own, eager to do what is good."
God's grace teaches and trains us. It changes and transforms us. His grace sculpts, cuts, strips, chips, and molds. It interrupts, redirects, puts up road blocks, tears down idols, and breaks strongholds.
Such grace does not say that we are okay when we are in fact not. God will not keep us where we are. He is always pushing us to where we need to go. All the things we think we need, all the things we cling to, and all the things we put our hope in are all obstacles to his grace. And they are all things he will remove to clear our path to what we need most: himself.
We'll know we have encountered God's grace when we see it. We will feel the conviction of the Spirit and will be prompted to repent. We'll find a growing distaste for sin. We'll desire change and feel dissatisfied with where we are. The more we encounter God's grace the more we'll want to honor him. The more we'll want to be like Christ. As the ESV Gospel Transformation Bible (Black) puts it, "The gospel produces such loving and longing for our great God and Savior Jesus Christ that we desire to honor him with our lives."
God's grace is a wonderful, marvelous, and amazing thing. It is so marvelous and amazing that we should never want to cheapen or lessen it. Instead, we should rest in it, rejoice in it, and praise God for it. We should yield to it as it transforms and changes us. We should sing of it. We should seek to know more of it. We should study it in Scripture, tracing the grand story of grace from Genesis to Revelation. And as my son did for me, we should reflect it to the world, pointing to the God who is grace.
Have you encountered God's amazing, all-transforming grace?
---
---