The 7 Phases of Divorce Recovery
The transformation from caterpillar to butterfly is a compelling analogy for the phases of major changes in life. Divorce is just such a time when we're given the opportunity to choose to embrace this divorce season, allowing it to change us into something more beautiful than before.
I've witnessed this metamorphosis many times.
The recovery and healing after divorce can be like a roller coaster that's for sure. But unlike the emotional roller coaster feelings of psychological abuse, this time you're put in charge. No more waiting for the next ball to drop or the next rage-filled explosion. Now you're in God's hands to process through these phases so you can become everything that He created you to be.
In the end… a beautiful butterfly full of freedom and a thriving life.
The 7 Phases of Divorce Recovery: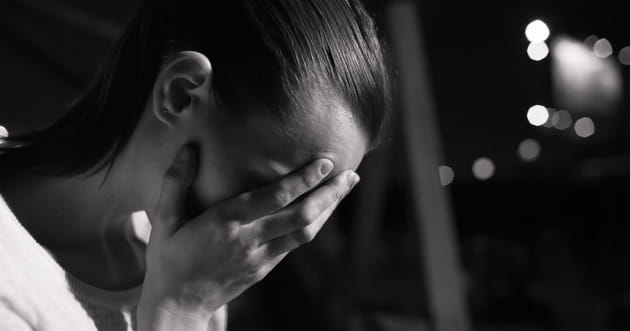 1. Survival Mode
The final event that leads to the decision that separation is the only answer is usually a traumatic experience, especially for you the innocent party. There's either an abusive event (that you must leave from) or the discovery of inexcusable deceitfulness (untreated addiction, criminal acts, or adultery) that sends someone packing and fleeing the home.
Whether you had to leave or were left, you're faced with picking up the pieces of the devastation left by the guilty party. This is when the feelings start flooding in. Feelings of shock, despair, numbness, fear, self-doubt, guilt, panic, crying, and so many others. When the feelings overwhelm you, it may be hard to take care of the things and people in your life. Reaching out to others during this time is really hard. Shame often keeps you paralyzed and unable to move or make decisions.
Each morning you wake, reminded that this horrible nightmare is happening for real. Then the pain hits you again, and there is nothing you can do about it.
I know it hurts, my friend, but understand that these phases are not permanent. And let me give you some hope, you might actually be excited about life again one day. But first, we must process through the other phases. I'm walking with you. (Read a little more about my story here.