7 Ways to Find Healing From Your Hurtful Mom
Mother's Day is the most celebrated holiday according to Hallmark sales. But for those of us with difficult moms, we feel an added stress: a mother wound.
I was often afraid of my mom. I frequently cried because of the painful words she would sling at me. At night, I would pull up my blankets and stay very quiet, until she'd stop yelling at me. When she finally went to sleep, I'd pull out my flashlight and read. I read until all the words that cut into me would fade, and I'd fall asleep, pouring my heart out to Jesus, asking him to change how things were between us.
As I grew up into an adult and became a mom myself, I struggled to acknowledge that my difficult mom relationship didn't change. I could never meet her expectations well enough, even though I tried to the best of my ability and the detriment of my sanity, and prayed about it my whole life.
It's an unspoken taboo to talk about it. But some of us have difficult moms. It's a reality that we find hard to share, but it's true.
Especially in our Christian culture, we don't want others to misjudge us as unloving or unforgiving daughters.
But God knows our hurts and he understands the complexities of human relationships, especially when they are broken. It is important to know we are not alone. Many of us struggle with moms who struggle with their brokenness.
There is hope for those of us with difficult moms. As children adopted into a new family, with God as our loving Heavenly Father, we can find guidance in our difficult mom relationships. We can also receive the nurture we long for, even if we have a difficult mom.
Here are 7 ways to find healing when you have a toxic mother:
Image: Thinkstock.com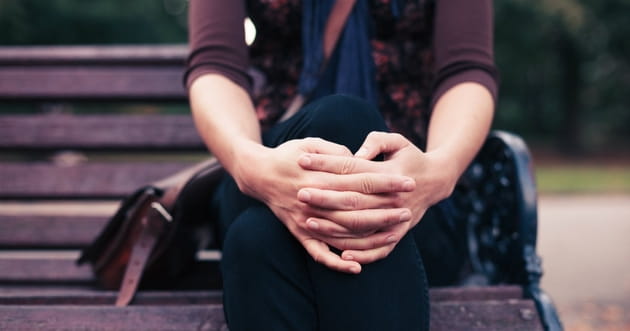 1. You don't have to be ashamed.
"But now… listen to the Lord who created you… the one who formed you says, "Do not be afraid, for I have redeemed you. I have called you by name. You are mine." Is.43:1
We carry a tremendous amount of shame and guilt and think, if only we did x, y or z, our mothers would no longer be angry, sad or troubled. We can feel lost. But, God created us and loves us intimately. We belong to God. He calls us his, unconditionally.
Our mothers also belong to God. We are not responsible to fix our mother's faults and brokenness. God is responsible for our mothers, not us.
Image Credit: Thinkstock.com