15 Must-Read Christian Books for Your Marriage
Here are my top 15 Christian books on marriage. How many have you read?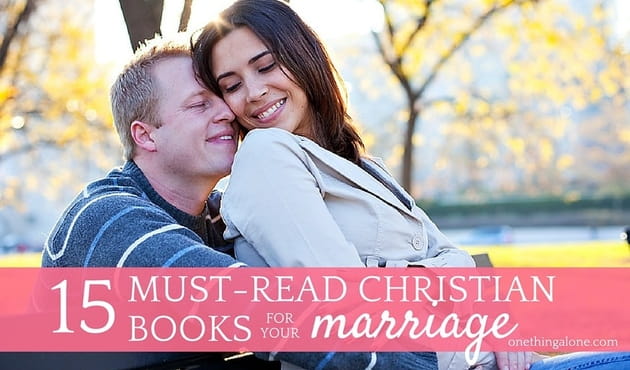 I never wanted to get married.
Growing up, I knew my parents were committed to each other, but the marriage they modeled wasn't anything I wanted to experience in my life. So I thought I'd be a single missionary like Amy Carmichael and invest my life in the poor of the slums.
Except God had other plans. (I can still hear Him laughing His good-natured chuckle. Child, you think you know what's best for you, but My plans are higher than your plans, and I have another thing coming!)
Long story short, my freshman year of college I fell in love with a boy I first met in sixth-grade camp, and I've been head-0ver-heels for him since. Sure, we've had our share of ups and downs, and five years in, I still feel like we're new at this whole you-and-me-forever thing. But I wouldn't trade him for the world, and I'm so SO glad God didn't follow my plans. *smile*
Key to our happiness has been learning from other older couples what it means to love and serve one another in marriage. We've been blessed with several godly couples who spoke truth into our lives at key moments, but in between, books have mentored us into a healthier marriage.