10 Ways You Can be a Mentor When You Don't Have Much Free Time
While in college I was privileged to have several mentors. However, the one mentor that guided me the most probably wouldn't consider herself a mentor at all. She was not assigned to me by any program, we just happened to be in the same circles. She was older than me she and had more experience with school, relationships, and ministry, and I found myself frequently seeking her advice. In turn, she often followed up with me to see how I was doing. She always offered sound advice, sincere counsel, and told me the truth even if I didn't feel I was ready to hear it.
She gained my trust because she was both open about her strengths and weaknesses. Regardless of what questions I asked or advice I was seeking, she always pointed me to Jesus. She was a true friend, and still is, who showed me the importance and significance of mentoring. She is a true example of older women urging younger women towards godliness as we are instructed to do in 2 Titus 2:2-3.
I wanted to follow her footsteps as a good mentor. I befriended younger women and opened my life to them as my mentor did for me. However, after graduating college, getting a job, and then becoming a stay-at-home mom mentoring younger women become much more of a challenge. Maybe you can understand. How can we live out Titus 2:2-3 when we simply don't have the time?
It's easy to use time as a reason not to mentor but it doesn't have to be. Here are 10 ways I've found to be a mentor even when you don't have much time.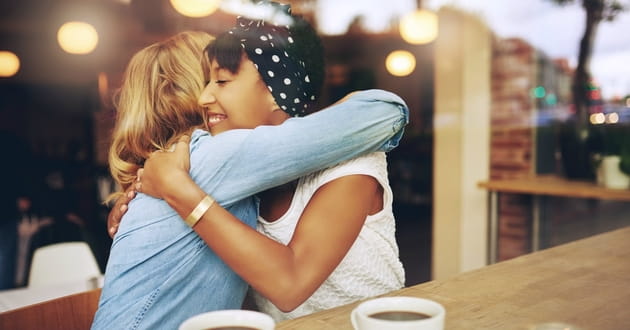 1. Break Up the Time
Mentoring does not have to be done hours at a time. Feel free to break it up. Instead of pressuring yourself to be available for 2-3 hour blocks schedule meetings that last for 30 minutes. This makes scheduling time to meet up less intimidating. Also, you'll be surprised to see that much bonding can occur even in a short amount of time together as long as you stay intentional and consistent.
Image Credit: Thinkstock.com