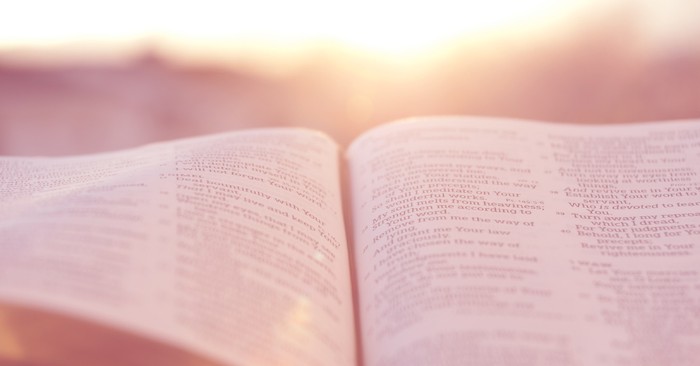 This timeless hymn that celtic monks used to sing to begin their day is just as relevant for us today as it was for them hundreds of years ago.
Celtic monks used it to start their day. The hymn was several stanzas long, and the last two stanzas were especially memorable and moving:
Christ be with me, Christ within me,
Christ behind me, Christ before me,
Christ beside me, Christ to win me,
Christ to comfort and restore me.
Christ beneath me, Christ above me,
Christ in quiet, Christ in danger,
Christ in hearts of all that love me,
Christ in mouth of friend and stranger.
I bind unto myself the Name,
The strong Name of the Trinity;
By invocation of the same.
The Three in One, and One in Three,
Of Whom all nature hath creation,
Eternal Father, Spirit, Word:
Praise to the Lord of my salvation,
Salvation is of Christ the Lord.
"Every year on March 17th, people worldwide celebrate St. Patrick's Day. The day was inspired by the life of Ireland's patron saint, Saint Patrick (385-461 AD). Many people have heard about Patrick as a man who boldly overcame all sorts of dangers to bring the Christian faith to the Irish, and he is often hailed as a legendary hero. But Patrick was just an ordinary man who lived an extraordinary life because God's power was at work through him. Why? Patrick loved to pray – and he prayed with great faith. If we approach prayer as Patrick did, we too can experience God's power flowing through us.
Here are five ways that this beloved saint's life shows the power of prayer:
1. Love for God is the best motivation to pray.
Patrick devoted himself to prayer because of his love for God. He once wrote: "The love of God and his fear grew in me more and more, as did the faith, and my soul was roused, so that, in a single day, I have said as many as a hundred prayers and in the night, nearly the same... I prayed in the woods and on the mountain, even before dawn. I felt no hurt from the snow or ice or rain."
It was love that fueled Patrick's prayer life – not a desire to convince God to give him something, not a sense of obligation to fulfill, not an attempt to earn good standing with God, and not a plan to impress other people. Patrick simply wanted to spend time communicating with God because he loved being in God's company.
What is it that really motivates us to pray? That's an important question to ask ourselves regularly, since the Bible warns in James 4:3: "When you ask, you do not receive, because you ask with wrong motives, that you may spend what you get on your pleasures." Since God's essence is love, he always responds to prayers that are motivated by connecting with him in love."
Read more in 5 Ways St. Patrick's Life Shows the Power of Prayer by Whitney Hoppler.
Photo credit: ©SalemWebNetwork
Originally published Friday, 13 March 2020.