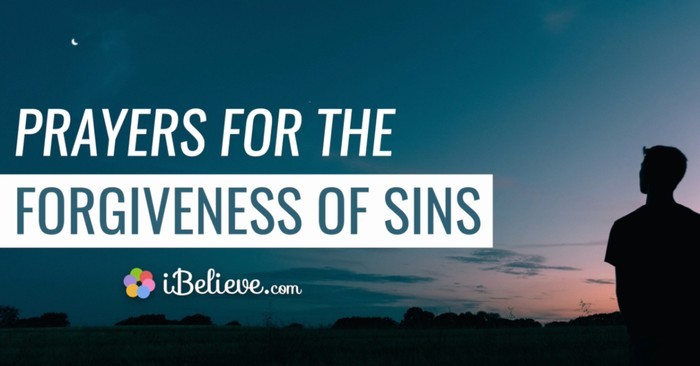 Let us now humble ourselves before God and seek His forgiveness in prayer as we confess and repent of our sins. Lord please hear our prayers, forgive our sins, and cleanse us from all unrighteousness.
"If my people who are called by my name humble themselves, and pray and seek my face and turn from their wicked ways, then I will hear from heaven and will forgive their sin and heal their land." ~ 2 Chronicles 7:14
"If we confess our sins, he is faithful and just to forgive us our sins and to cleanse us from all unrighteousness." ~ 1 John 1:9
"For if you forgive others their trespasses, your heavenly Father will also forgive you" ~ Matthew 6:14
Let us now humble ourselves before God and seek His forgiveness in prayer as we confess and repent of our sins. Lord please hear our prayers, forgive our sins, and cleanse us from all unrighteousness.
The Lord's Prayer
Our Father, who art in heaven,
hallowed be thy name;
thy kingdom come; thy will be done;
on earth as it is in heaven.
Give us this day our daily bread.
And forgive us our trespasses,
as we forgive those who trespass against us.
And lead us not into temptation;
but deliver us from evil.
For thine is the kingdom,
the power and the glory,
forever and ever.
Amen.
Prayer to God for Forgiveness of Sins
Lord Jesus, for too long I've kept you out of my life. I know that I am a sinner and that I cannot save myself. No longer will I close the door when I hear you knocking. By faith, I gratefully receive your gift of salvation. I am ready to trust you as my Lord and Savior. Thank you, Lord Jesus, for coming to earth. I believe you are the Son of God who died on the cross for my sins and rose from the dead on the third day. Thank you for bearing my sins and giving me the gift of eternal life. I believe your words are true. Come into my heart, Lord Jesus, and be my Savior. Amen. ~ Dr. Ray Pritchard
Short Prayer to Forgive Others
Dear Lord, I thank You for the power of forgiveness, and I choose to forgive everyone who has hurt me. Help me set [name anyone who has offended you] free and release them to You [Romans 12:19]. Help me bless those who have hurt me [Romans 12:14]. Help me walk in righteousness, peace, and joy, demonstrating Your life here on earth. I choose to be kind and compassionate, forgiving others, just as You forgave me [Ephesians 4:32]. In Jesus' name, amen. - Debbie Przybylski
Short Prayer to Forgive Yourself
Father, today I ask forgiveness of all the negative and harmful words I have spoken about myself. I do not want to abuse myself in such a way again. Transform my thoughts and let me understand how marvelously you made me. Change my habits so I use my tongue to speak hope and favor upon my life. In Jesus' name, Amen. - Sarah Coleman
Forgive and Awaken Us
Lord God, heavenly Father, we all like sheep have gone astray, led away from the right path by Satan and our own sinful flesh. Graciously forgive us all our sins for the sake of your Son, Jesus Christ and awaken our hearts by your Holy Spirit, that we may abide in your Word and in true repentance and a steadfast faith continue in your Church to the end and obtain eternal salvation; through our Lord Jesus Christ, your Son, who lives and reigns with you and the Holy Spirit, one true God, now and forever Amen. ~ Source: Veit Dietrich, 1549
Prayer for Forgiveness and Salvation
Lord, Father all-powerful, and ever-living God, I thank you, for even though I am a sinner in the kindness of your mercy you have fed me with the precious body and blood of your Son, our Lord Jesus Christ. I pray that this holy communion may not bring me condemnation and punishment but forgiveness and salvation. May it be a helmet of faith and a shield of goodwill. May it purify me from evil ways and put an end to my evil passions. May it bring me charity and patience, humility and obedience, and growth in power to do good.
May it be my strong defense against all my enemies, visible and invisible, and the perfect calming of all my evil impulses, bodily and spiritual. May it unite me more closely to you, the one true God, and lead me safely through death to everlasting happiness with you. Lead me, a sinner, to the banquet, where you with your Son and Holy Spirit, there is the true and perfect light, total fulfillment, everlasting joy, gladness without end, and perfect happiness for your saints. Grant this through Christ our Lord. Amen. - Source: Thomas Aquinas, 13th Century
Originally published Thursday, 30 June 2022.