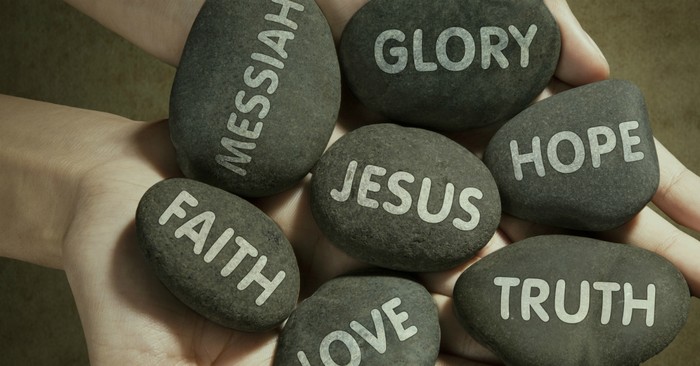 Worship along as The Gaither Vocal Band proclaims His greatness with this live performance of 'Jesus, What A Lovely Name.'
Worship along as The Gaither Vocal Band proclaims His greatness with this live performance of 'Jesus, What A Lovely Name.'
As you hear these words, remember that there is power in the Name of Jesus, and His strength runs through each and every one of us.
"What a lovely name, the name of Jesus,
Reaching higher far, than the brightest star.
Sweeter than the songs they sing in heaven,
Let the world proclaim, What a lovely name!"
The Gaither Vocal Band is a popular all-male southern ensemble. This group has been sharing their gospel music for decades. The band name comes from the founder and leader, Bill Gaither, who has written countless hymns and worship favorites.
Since 1981, this group has performed hundreds of beloved worship tunes and beautiful original songs all over the world. While some of the members have changed, the group still remains committed to spreading God's message through music.
'Jesus, What A Lovely Name' is a popular gospel song from Bill and Gloria Gaither. Over the years, this couple has become synonymous with worship music and hymns.
Today, The Gaither Vocal Band is taking on this classic hymn, and it's absolutely breathtaking.
"He'll return in clouds of glory,
Saints of every race, shall behold His face.
With Him enter heaven's city,
Ever to proclaim, what a lovely name."
What an incredible way to praise His Holy Name!
Isaiah 33:2 "O LORD, be gracious to us; we have waited for you: be you their arm every morning, our salvation also in the time of trouble."
Photo Credit: ©GettyImages/Creativa Images
Originally published Friday, 30 December 2022.