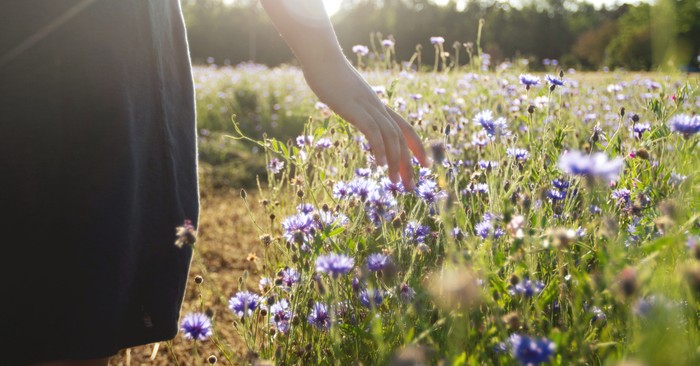 Watch our 5 encouraging Bible verses to get you through the day: Isaiah 41:10, John 16:33, Psalm 46:1, 2 Timothy 1:7, and Psalm 55:22.
Father,

This is the day you have made, we will rejoice and be glad in it! For You promise Your beloved rest between Your shoulders. You are ever so close to us, Father. We can do all things through You …for You are the source of our strength. Let all we do honor You, Father. As you encourage us, let us be an encouragement to those around us.

Remind us when we falter and fail that You uphold us. Your merciful hand has purposed our lives, and we cannot outrun your love or free gift of salvation by Jesus' sacrifice for us. Father, you weave our stories throughout ancient history and onto tomorrow. You number our days and surround us with Your love. When we are down, send Your Holy Spirit to remind us of Your loving kindness.

There is much to fear and be frustrated about in this life on earth. There is grave injustice, oppression, and unfairness everywhere we look. Disastrous weather events and horrific acts of violence. We fear losing our lives and our loved ones, disease and disaster. You are our comforter through it all.
In Your Word we are upheld and in Your arms we throw our anxieties and find safety and protection. When the world seems to press into our lives harder than we can bear, we know we are never holding on alone. You remind us to be strong and courageous, to rely on You for strength, and not to fear. You promise to strengthen us and uphold us.

Through every heartache and conflict, continue to broadcast the truth of Your word into our hearts. Encourage us, Father, always. Help us to navigate the tricky waters of relationships on this earth and hurdle the stumbling blocks the enemy lines our daily paths with.

We know in this world we will have trouble, but we do not want to let it steal our joy! For You have overcome this world! Though it can be hard and discouraging, let us take heart in Your truth. Squash every distorted thought and lie with the encouraging words of Christ. "Come to me, all who labor and are heavy laden, and I will give you rest!" (Matthew 11:28)

King David stated, "The Lord is my light and my salvation; whom shall I fear? The Lord is the stronghold of my life; of whom shall I be afraid?" (Psalm 27:1) He, and so many other Biblical hallmarks have left their legacies of Your encouraging word despite their sins and shortcomings. Let us fall in their footsteps, Father, following You despite our imperfections. Adjust our expectations through Your perspective.

Help us to keep getting up, keep following You, keep hoping, and holding onto the joy and peace Jesus died to give us. He is our ultimate source of encouragement.

In Jesus' Name,

Amen.
*Prayer excerpted from A Beautiful Prayer for Encouragement by Meg Bucher on Crosswalk.com.
Related content:
40+ Prayer Quotes for Daily Inspiration and Powerful Encouragement
Photo credit: Playbackmedia/©Sparrowstock
Originally published Tuesday, 20 December 2022.