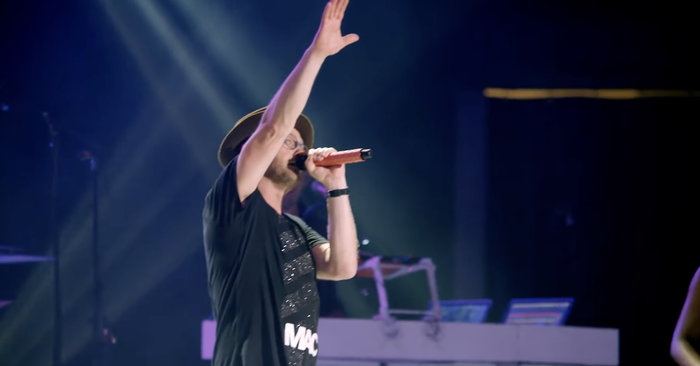 Check out this live performance by TobyMac featuring Colton Dixon of the song 'Undeniable.'
Lyrics:
"There are moments that I doubt You, blind to the beauty that surrounds me
I try to push away the need that I'm needin' proof, and this struggle that I have
It ain't nothing new, but the evidence is piling up, yup, You change my heart
Isn't that enough, You give me life that I can't take credit for"
What a great song and performance! TobyMac is singing out these powerful words as he worships the Lord, and Colton Dixon is doing the same thing on stage besides him as he sings and plays the piano.
"Awesome! God has given TobyMac so much talent and he never holds back from shouting out and giving opportunities to other artists!" comments one person on YouTube after watching the video.
"A great performance from two awesome artists who share their faith," writes another person online.
The lyrics continue:
"Call me to walk through an open door, undeniable, You are, You are, You are
Unmistakable, You are, You are, You're the bright and morning star
But still You speak to my heart, undeniable, You are, You are"
When Colton Dixon was asked about singing 'Undeniable' with TobyMac, he shared about how special the moment was for him. "That was so cool. I've looked up to Toby for a long time. When he asked me to play and sing that with him, I was like 'yes, let's do that.' I love that song," he said.
We hope that you enjoyed listening to TobyMac's song 'Undeniable' today and it was able to encourage you in some way!
Deuteronomy 28:1
Now it shall be, if you diligently obey the Lord your God, being careful to do all His commandments which I command you today, the Lord your God will set you high above all the nations of the earth.
This content originally appeared at https://www.godtube.com/watch/?v=GLZLKWNX; used with permission.
Photo credit: ©GodTube
Originally published Monday, 03 October 2022.