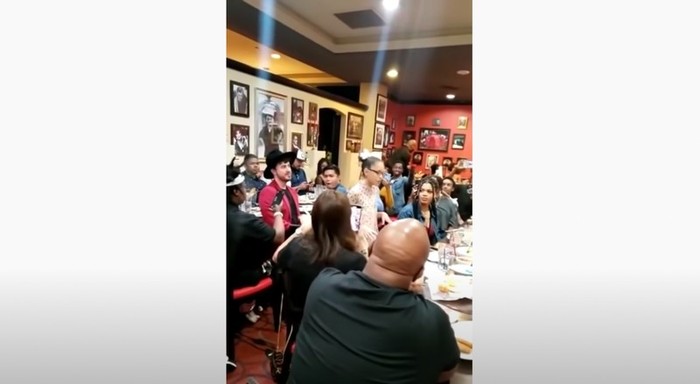 A 12-year-old vocalist has the whole restaurant singing as she belts out the word to 'I'll Be There' from The Jackson 5. This classic song was originally released in 1970 by the iconic group. It was an instant hit and became the most successful single for the band ever.
Over the years, 'I'll Be There' has spurned countless covers. Notable artist include Mariah Carey and Andy Williams. The touching lyrics truly transcend time and remain true today.

"You and I must make a pact, we must bring salvation back,
Where there is love, I'll be there
I'll reach out my hand to you, I'll have faith in all you do
Just call my name and I'll be there"
Young Liamani has been performing all across the nation for years. You may have seen her on The Ellen DeGeneres Show, Little Big Shots or America's Got Talent.
Whether it's a crowd of thousands or just her mom in the kitchen, Liamani loves nothing more than singing loud for all to hear.
Today, Liamani is at a restaurant and felt the urge to sing. And when she started to sing 'I'll Be There' by The Jackson 5, she had all of the diners joining in too.
"Let me fill your heart with joy and laughter,
Togetherness, well it's all I'm after,
Just call my name, and I'll be there (I'll be there)"
Psalm 16:11 "You make known to me the path of life; in your presence there is fullness of joy; at your right hand are pleasures forevermore."
SOURCE: GodTube
CREDIT: Liamani Segura
Originally published Thursday, 30 December 2021.