How Your Suffering Is Growing Your Faith: 10 Proven Ways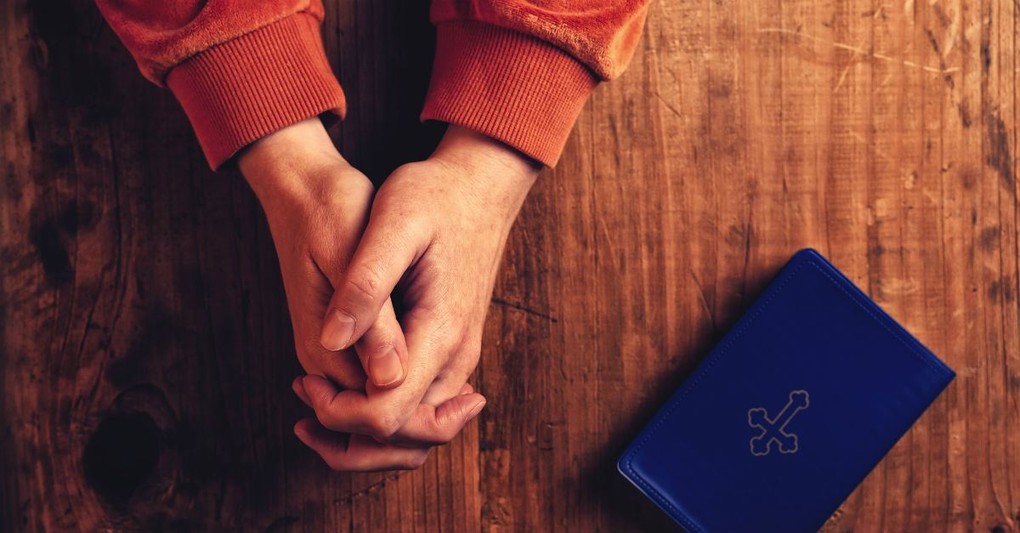 Troubles are life's guarantee. We can run from them, wish them away, or ignore them, but they persist whether we acknowledge them or not. Someone misunderstands us, then assumptions are made, and relationships are torn apart. Our lives don't resemble a bucolic painting, they resemble messes, hurts, mistakes, and careless words.
What's the purpose in struggles? Is it to make our lives miserable, to teach us a lesson, or to grow us?
Jesus said, "I have told you these things, so that in me you may have peace. In this world you will have trouble. But take heart! I have overcome the world," John 16:33. In one breath we are given good and bad news. The bad: that we will have trouble. And the good: to take heart because Jesus has overcome the world.
How does the fact that Jesus has overcome the world help us to live in the world and its many troubles? Especially when the trouble seems to linger for weeks, months, and years. What do we do when we cry for relief, but we don't get it?
We cling to Hebrews 11:1 "Now faith is being sure of what we hope for and certain of what we do not see." We allow the struggles to grow our faith as we cling to the hope and certainty found in Jesus.
Photo Credit: Thinkstock/stevanovicigor
1. Suffering confronts your faith.

Slide 1 of 10

Faith is the substance of things unseen and hoped for (Hebrews 11:1). So how does it grow? How can we engage our faith when we're suffering?

When you're faced with a situation that causes you to question God's presence, actively engage the spiritual disciplines of prayer, study, meditation, and gathering with other believers. Then choose to believe that he is good even when everything within you screams that he isn't. 

It's when we're confronted with situations of suffering that cause us to doubt God's goodness that we discover whether we possess synthetic or genuine faith. And it's when we engage our faith as we live through trials that we truly own what we believe. 

Faith is a gift from God. And when you depend on the Holy Spirit, he provides peace that passes understanding and gives you the strength to hold onto the truth that he doesn't leave you, he sees you, and that he's guiding your steps.

Photo Credit: Thinkstock/Kerkez

2. Suffering drives you to discover truth.

Slide 2 of 10

Faith is cultivated when we face the questions that we're too afraid to ask. Our doubts find a home in our honesty because God doesn't shy away from hard questions. And for those secret things that we don't know what to do with, we hold them out to God and trust him. It's okay if we don't know the answer because we know the heart of the one who does.

Our struggles drive us to discover God's truth, and it's God's truth that strengthens our faith.

"The secret things belong to the Lord our God, but the things revealed belong to us and to our children forever, that we may follow all the words of this law." (Deuteronomy 29:29)

Photo Credit: Thinkstock

3. Suffering connects you with other believers in relationships.

Slide 3 of 10

Suffering hides behind bright smiles and dull eyes. We disguise our pain through gruff manners with others or by lighting a match to every bridge. We shut our hearts to relationships, especially if we've been wounded by someone close to us. But our faith grows when we risk opening the door to our hearts and let a safe, trusted person in to bear the burden with us.

God designed our hearts for community because we need each other. We need to be vulnerable, to be honest, and to be relationship-minded in our sufferings. By reaching out to others, we discover that we're not alone and that God has provided someone to walk with us through the struggle.

Photo Credit: Thinkstock/Wavebreakmedia

4. Suffering produces endurance in your faith.

Slide 4 of 10

Holding fast seems impossible when you're weighted down by tears. But moving forward, one breath at a time and clinging to God while you do the next thing, grows your faith in the midst of trials. 

"Not only so, but we also glory in our sufferings, because we know that suffering produces perseverance; perseverance, character; and character, hope." (Romans 5:3) 

Building endurance is the by-product of standing strong in your faith in God in the midst of trials and sufferings. God's love is steadfast, and he demonstrates this to us so that we may follow in his footsteps to grow in him, love him, and trust him. 

"For I have always been mindful of your unfailing love and have lived in reliance on your faithfulness." (Psalm 26:3)

Photo Credit: Thinkstock/tommaso79

5. God receives glory in your suffering.

Slide 5 of 10

Sufferings cloud our vision so that what we see is often not what truly is. My friend is dying. Her body suffers as the disease takes all that is good in her and uses it against her. But her eyes are fixed on God, and even in the midst of excruciating sorrow, she finds peace and strength to walk into death. She's looking to God's promise, not her circumstance.

"Yet he [Abraham] did not waver through unbelief regarding the promise of God, but was strengthened in his faith and gave glory to God." (Romans 4:20)

As you stand firm, your faith gains strength and God receives glory. 

Photo Credit: Unsplash/Brandi Redd

6. God is close to you in your suffering.

Slide 6 of 10

Like the beautiful picture in that the poem "Footprints," God carries us in our weakness. Sometimes I imagine Simon of Cyrene carrying Jesus' cross down the Via Delarosa and I envision God as our Simon. He keeps us close; he carries our burdens while carrying us.

"The LORD is close to the brokenhearted and saves those who are crushed in spirit." (Psalm 34:18)

We find comfort when we run to God and not away from him. He keeps you, your tears, and hurts, but most importantly, he keeps your heart. Don't let the enemy of your soul deceive you into thinking God doesn't mean what he says he does.

"He heals the brokenhearted and binds up their wounds." (Psalm 147:3)

Photo Credit: Thinkstock/AntGor

7. God's character is proven in your suffering.

Slide 7 of 10

Trusting God in the fiery furnace that we call "life" proves God's character. God is trustworthy, even when it seems as though we've been abandoned. When God gets the quietest, it's an intimate invitation to lean in even closer. Our flesh pulls us away, but if we choose to run towards God, our faith grows because we actually get to experience the truth of God—his kindness, mercy, presence. He is God with us, but do we stay with him? Let your struggle prove to your faith that God is real, mighty, and who he says he is. 

Photo Credit: Thinkstock

8. Your character is refined in suffering.

Slide 8 of 10

Once we receive Jesus as our savior and make him Lord of our lives, we embark on a remarkable journey of restoration. How we respond to the struggles we face reveals our character and our progress towards that restoration.

God doesn't toss us into the boxing ring of life and then stand off to the side as a spectator. He cheers us, he enables us, and he walks us through the steps to a character that is refined and beautiful.

"Not only so, but we also rejoice in our sufferings, because we know that suffering produces perseverance; perseverance, character, and character, hope." (Romans 5:3-4)

Perseverance refines our character. Persevere, friend, persevere.

Photo Credit: Thinkstock/Victor_69

9. Joy takes deeper roots in your life through suffering.

Slide 9 of 10

"Consider it pure joy, my brothers and sisters, whenever you face trials of many kinds, because you know that the testing of your faith produces perseverance. Let perseverance finish its work so that you may be mature and complete, not lacking anything." (James 1:2-4)

Knowing joy seems impossible in the midst of life-altering circumstances that you never would have dreamed. In his short book, James tells us to count it all joy when we face various trials, but what is his secret? Does counting joy mean we don't feel the anguish and heartache that threatens our happiness and peace?

The key to joy in the face of struggles is wisdom. God's wisdom, which is unlike the world's wisdom, enables us to view our situation with practical insight infused with spiritual implications. This means that God's wisdom is not going to contradict his word or his character. Your struggles give you an opportunity to grow in the wisdom and knowledge of God as you spend time in his word. 

Photo Credit: Thinkstock/torwai

10. Your suffering develops new sight.

Slide 10 of 10

We all want to see. We want to the know the reason why bad things happen. And we want to quickly "learn our lesson" so the struggle ends. Or we think we cause the struggles because there's something wrong with us. Sin trips us and temptations reveal areas that need sanctifying, but sometimes hard things happen, and it has nothing to do with us.

Our world is broken. Pride grips and misguides, and we get caught in the crossfire. But faith is a gift from God that we cultivate with every choice to look to him for guidance, comfort, and strength. Our eyes see best when they're fixed on God's heart for us.

His heart is a heart of love that he reveals to us more and more as we tuck in closer and closer to him. In this life we will face besetting sins, physical limitations, illnesses, rejection, persecution due to our faith, daily responsibilities, disappointments, pressure, challenges, and temptations. Suffering takes on many forms, but God grows our faith as we trust in him. Lean into him in the midst of your suffering, and your faith will grow.

Jessica Van Roekel is a woman on the journey to wholeness through brokenness. She believes that through Christ your personal histories don't have to define your present or determine your future. Her greatest desire is to see you live this "God-life" with all the power and grace that God provides. Jessica lives in a rural community with her husband and four children. She leads worship on Sundays, but seeks to be a worshiper every day. You can connect with her at www.welcomegrace.com  and on Facebook: www.facebook.com/yourJessicaVanRoekel

Photo Credit: Unsplash