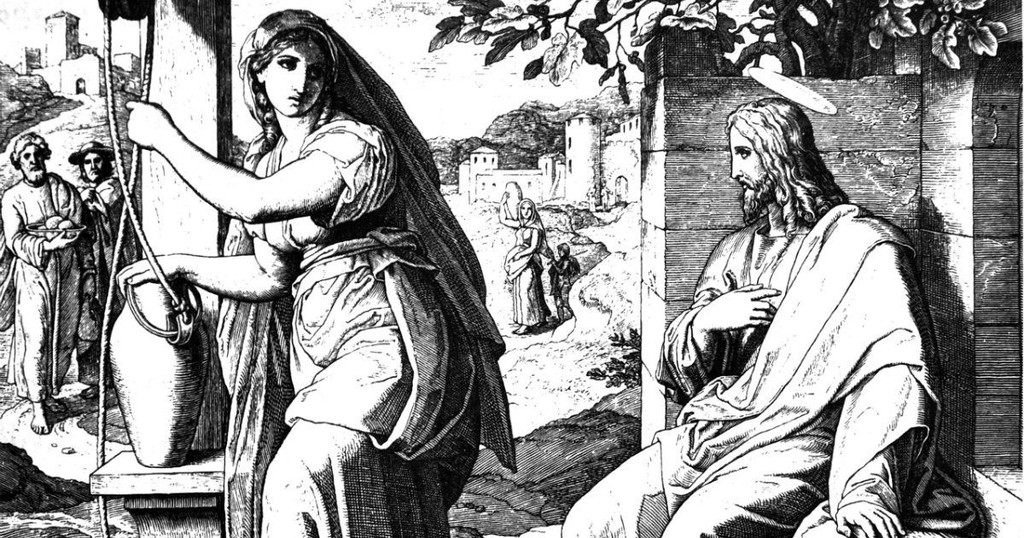 Throughout the Gospels, we see story after story of Jesus reaching out to those who were hurting. He healed the sick. He performed miracles. He delivered people from demonic spirits. Yet He didn't always do things in the timing or the way that many would think best. I love it when God works outside our own box of thinking. He reaches across social and cultural boundaries to the soul in need, bringing restoration from brokenness and hope for a fresh start. That's what he did in the lives of these six women. And that's what He desires to do in our lives too.
Though we don't know the full story of these women, their history, or what happened next, we do know this: Jesus took time to reach out to each one of them. His touch on their lives brought healing and deliverance. His power took their brokenness and shame and turned their story from one of pain into great beauty, reminders that still bring us hope for our lives. And that same power is alive today, for God never changes. Don't ever buy the lie that says God doesn't see your need or hear your prayer. He knows your name, He understands your battle, and He is close. He alone is able to turn the struggles we face around for good.
Image Credit: Thinkstock.com/Ruskpp
Slide 1 of 6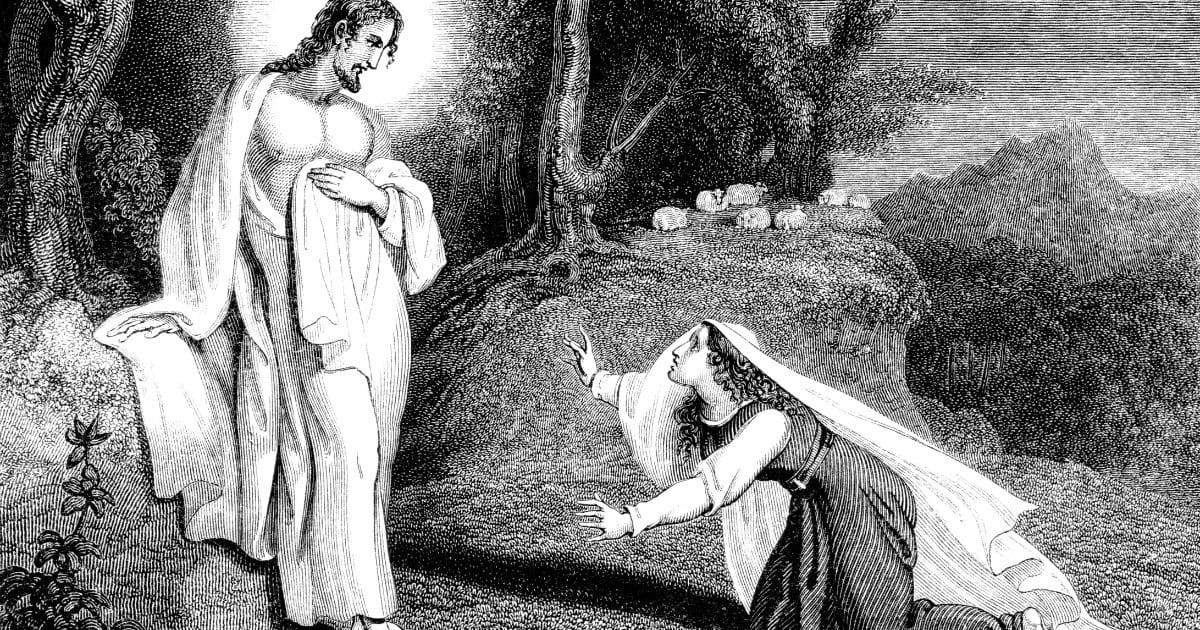 1. Mary Magdalene
In Luke 8:2, we read that Jesus had delivered Mary Magdalene from seven demons, and that she went on to live her life following Him faithfully. It's interesting to note that out of the many people who Jesus healed, she is one of the few whose actual name is mentioned. We know that she was a leader among believers, and that she, along with other women leaders, supported Jesus' ministry financially. We see her important role among Christ followers of that day since her name is usually listed first when in a list of names in Scripture. She was among the group of women who were at the foot of the cross (John 19:25), and also with those who came to the empty tomb early that morning and found that Christ was risen (John 20:1). John 20:10-18 then tells us that she is the very first one to whom Jesus appeared after the Resurrection, commissioning her to go and tell the others.
Truth: Jesus sets us free and gives our lives great purpose as we live for Him. The enemy does not have the final say over us, God's power is always greater, and He will release us from the grip of darkness and use our story for good to help others.
Image Credit: ©Thinkstock/Tonybaggett
Slide 2 of 6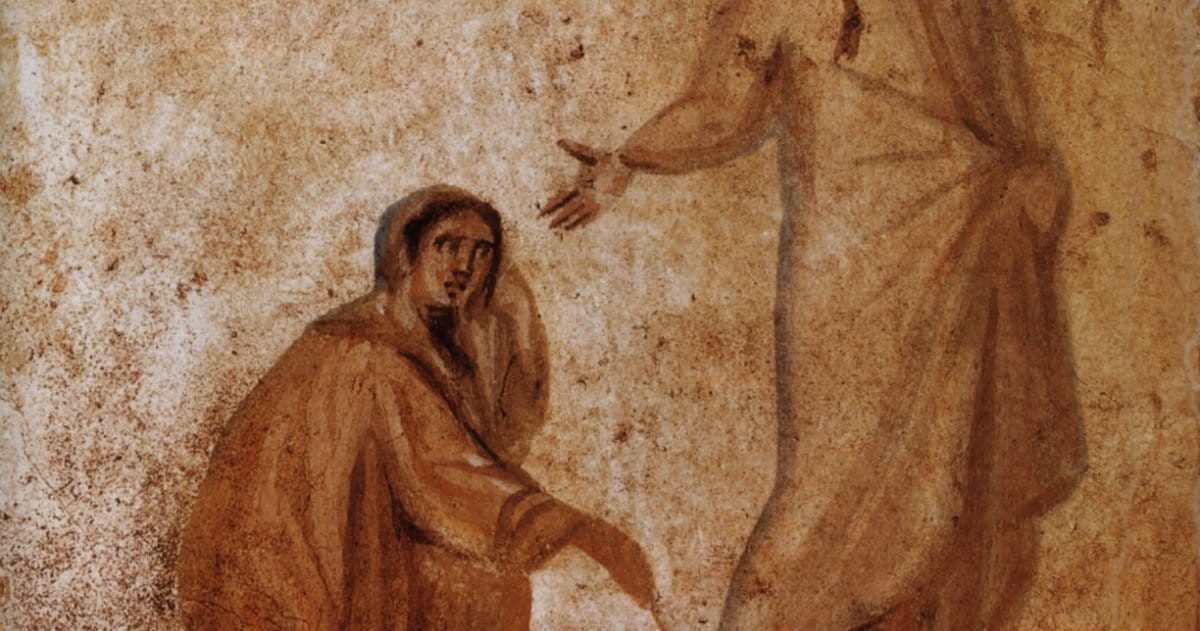 2. The Woman with a Bleeding Disorder
In Mark 5:27-34, we read this powerful story of a woman who had suffered for many years with a bleeding disorder. We don't know her name, or full story, but we do know this – she'd been to many doctors and instead of getting better, she'd grown worse. Yet she had faith that Jesus could help her. She had heard of his power, she believed that He alone was able to able to do what the doctors couldn't do. She knew in her heart if she could just get to her Savior, she would be healed. Scripture tells us that as she touched his cloak, power went out and Jesus immediately knew and looked around for who had touched him. I wonder if He noticed her fear or if His eyes, so compassionate, loving and kind, locked on hers. The story tells us that she came and fell at His feet, trembling in fear, told Him what happened, told Him the truth. Maybe she thought He'd be angry. Or question her, or shame her. But right in the midst of her fear, trembling, and vulnerability, He said these powerful words, "Daughter, your faith has healed you. Go in peace and be freed from your suffering." v. 34
Truth: When we reach out for Jesus in our pain and brokenness, He is faithful to heal us and meet our deepest needs. He speaks peace and freedom over our lives.
Image Credit: Wikimedia.org
Slide 3 of 6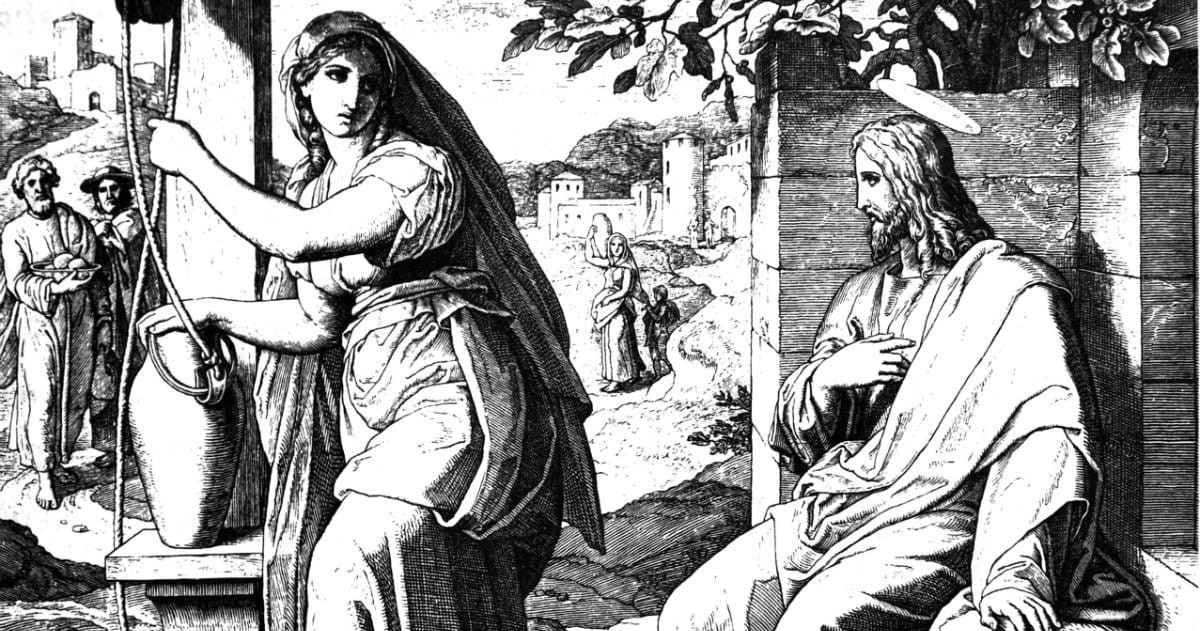 3. The Samaritan Woman
This well-known story of the woman at the well is told in John 4:1-42, where we see Jesus reach straight across all of society's boundaries to the heart that needed Him. Jesus took the road less traveled, straight into Samaria. He looked for the one who was alone, in the heat of the day. And as Jesus took time to talk with this woman and opened the door of communication by simply asking her for a drink of water, He was then able to give her the powerful gift of Living Water, that changed her life, her future, and her whole community. One thing that strikes me about this story is the powerful reminder that the Lord knows everything about us, our past, our current situation, and what we're heading straight towards, and He reaches in and breathes hope, life, forgiveness, and a new start.
Truth: God knows. He forgives. He restores. He redeems. He heals spiritually. And the change He brings in our lives has the power to stir a whole community closer to Jesus.
Image Credit: Thinkstock.com/Ruskpp
Slide 4 of 6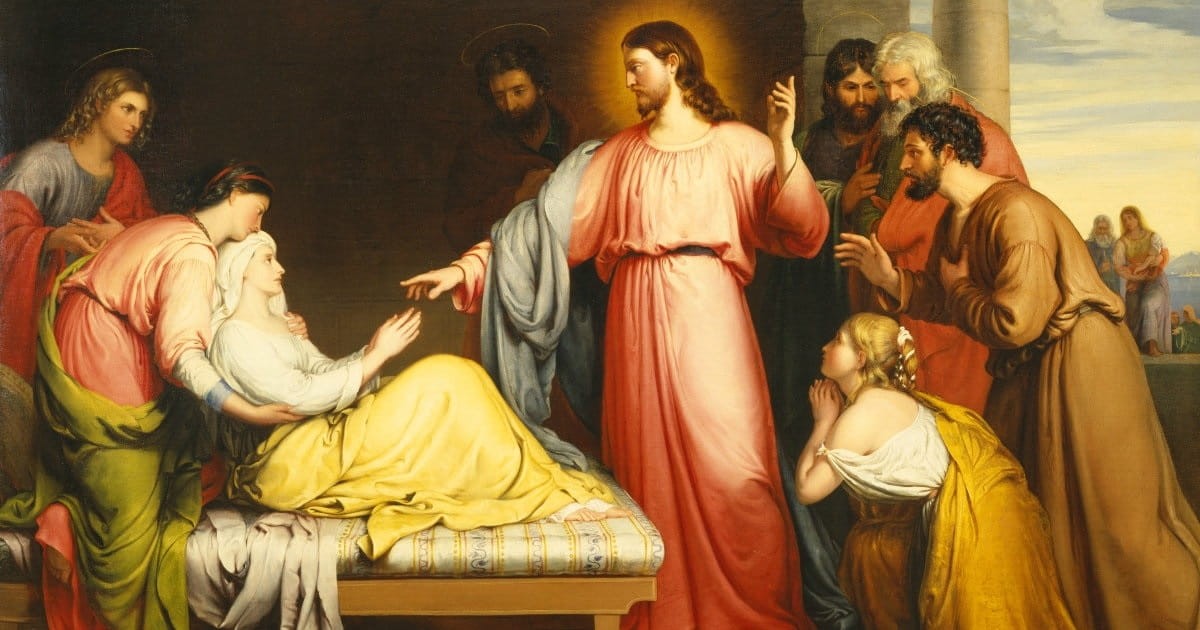 4. Peter's Mother-in-Law
Though we don't know a lot of background about Peter's mother-in-law from Scripture, we do know that 3 of the Gospels record this story of when she suffered with a fever. In Biblical days, often the term "fever" was used to describe a very serious illness, sometimes brought on suddenly or due to a life-threatening disease. In this case, Luke 4:38-41 says that the fever had caused her "suffering" and that she was probably in bed unable to get up. But Jesus "rebuked the fever and it left her." She was healed, immediately. And then she got up, the Bible says "at once," and she began to serve those around her. The news of her story probably quickly spread and that night before Sabbath, Scripture tells us that many people with various ailments and those suffering from demonic activity came to Jesus for help and healing.
Truth: Jesus is a strength restorer. He holds all power. He heals and then calls us to "get up" and move forward. He brings us into places of ministry where He can use the gifts He's given to bless and help others. 
Image Credit: Wikimedia.org
Slide 5 of 6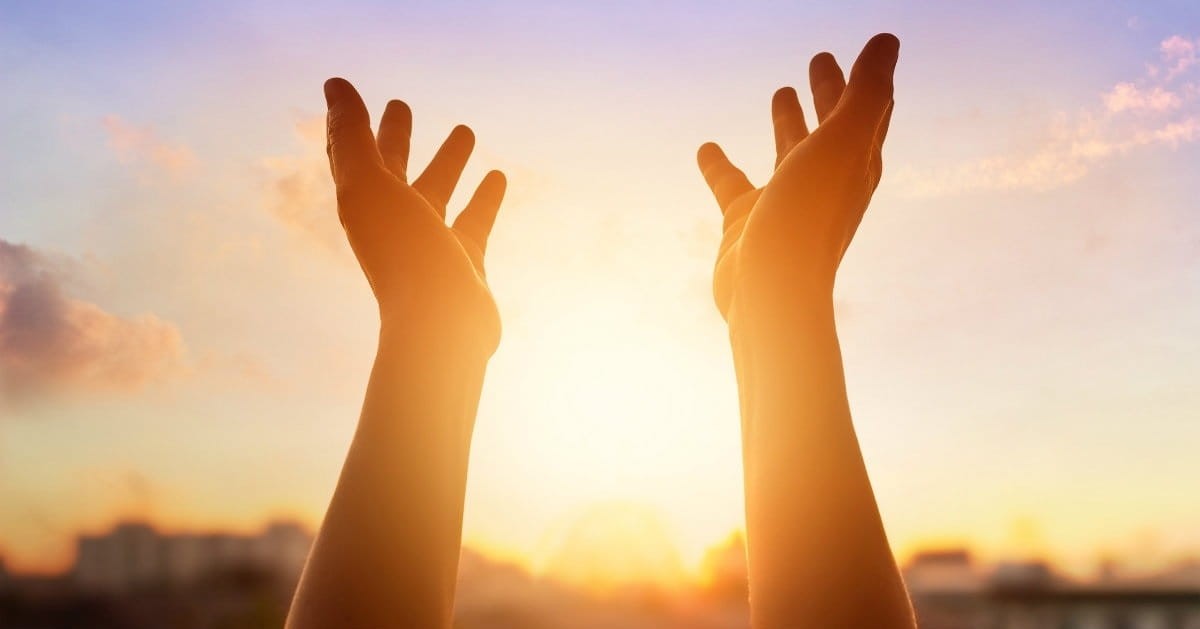 5. A Daughter of Abraham
In Luke 13:10-17, we read the story of the Daughter of Abraham, also referred to as the "crippled woman," according to Scripture. Like others who had been healed we don't know much about her life, except that she had been "crippled by a spirit for 18 years." The Bible says that she was "bent over and could not straighten up." But we also see that in spite of this problem that she'd struggled with for years, on the Sabbath, she was there in the synagogue as Jesus was teaching. Her deformity and difficulty had not kept her away from her God. Even the spirit of infirmity did not separate her from worshipping. And Jesus saw her and called her forward, He said these powerful words, "Woman, you are set free…" At the voice and healing touch of Jesus, this woman who had suffered for many years was immediately healed. God's word says her back was straightened and "she praised God."
Truth: Sometimes God's timing may not make sense, often He may seem slow in responding. But God knows our story and He has a plan. Allow Him to turn your problems into praise, your broken stories into beauty. What the enemy intends for evil, God will use for good. Keep trusting Him to do what only He is able to do! He will cause you to rise up straight and bring glory to Himself through your life.
Image Credit: Thinkstock.com
Slide 6 of 6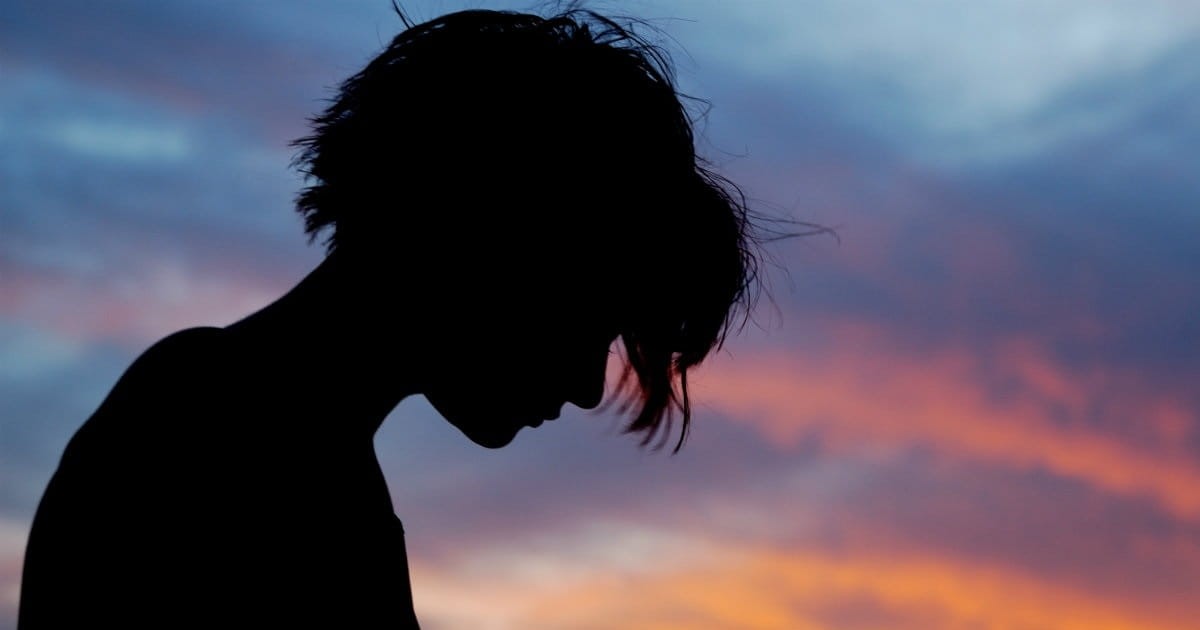 6. Women Caught in Adultery
This well-known story of the woman caught in adultery (John 8:1-11) points to the ugliness of sin in us all. "She" represents "us." For none of us are without sin. And though the hearts of men had tried to trick Jesus, He stepped right over their traps and offered compassion instead, love, and forgiveness to this woman who needed to be rescued. Jesus' silence before the accusers, his great wisdom in responding, his powerful words spoken straight to the heart of one who thought she'd be stoned shows His power to heal and set all of us free from our pasts, from ourselves. "Neither do I condemn you, go and leave your life of sin." v. 11.
Though we don't know what happened next, we do know that Jesus commissioned her with renewed purpose. He did not condemn or shame her as others had, but instead brought healing and hope. And I can't help but believe that she followed his words for the rest of her days. Because she'd found a place free from shame and condemnation, she'd found a place of safety and peace, it was right at the feet of Jesus. And you can't help but be changed when you're face down at the Savior's feet.
Truth: Jesus came to heal us spiritually and set us free from sin. He came to make a way where there was no other way. He is our Rescuer and our Defender. If you find yourself down today, in a pit of worry, fear, sin, or struggle, look up. Straight to Jesus. He will not condemn you, or shame you, but offers forgiveness and grace for a fresh start. Get up and move forward. You are strong in Him.
Image Credit: Thinkstock.com
Debbie McDaniel is a writer, pastor's wife, mom to three amazing kids (and a lot of pets). Join her each morning on Fresh Day Ahead's Facebook page, for daily encouragement in living strong, free, hope-filled lives. Find her also on Twitter and at her blog www.debbiemcdaniel.com. 
Originally published Thursday, 04 May 2017.