4 Things I Learned (the Hard Way) to Be Thankful For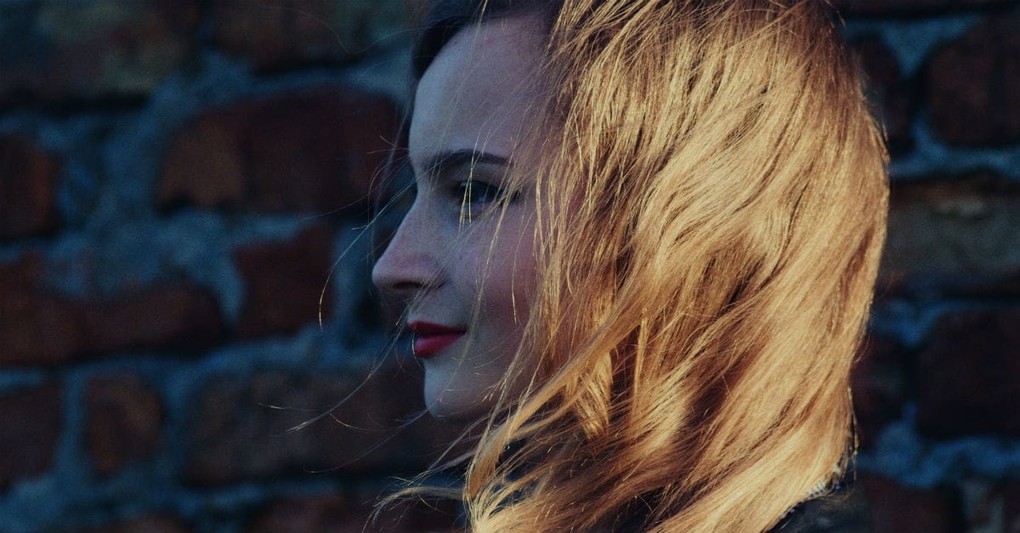 If you had to rate your thankfulness on a scale of 1-10, where would you fall? I am ashamed to admit I periodically hang out on the lower end of the continuum. Sometimes, discontentment clouds my perspective and I fail to see through a lens of gratitude.
In this world, where we are bombarded with the lives of others, being ungrateful can become an easy trapping. Our neighbor's highlight reels have the potential to erect a cement wall that blocks the view of all that's good in our lives.
And it is not that we set out to be this way; for many of us it has been a gradual process. Like a parasite squeezing the last bit of gratitude we have, discontentment latches on to us. In some cases, it is a slow and subtle progression as we grapple with unbearable disappointment in this life.
Photo Courtesy: Unsplash
"Rejoice in the Lord Always"

Slide 1 of 10

Sometimes we don't even notice how it impacts our countenance. That is, unless the light of God's word exposes how far we've drifted from a thankful heart. In Philippians 4:4, Paul tells us to, "Rejoice in the Lord always. I will say it again: Rejoice!"

Here, his command to "rejoice always" leaves no room for an explanation of our unique circumstances. He doesn't want to know how difficult life may be. His directive to rejoice encompasses every adverse event we will ever face. 

Photo Courtesy: Unsplash

Can We Really Be Thankful Always?

Slide 2 of 10

As I allow Paul's words to sink in, I find myself questioning, "Is this really possible? Can we be thankful always? For every circumstance? Every setback? Every devastating occurrence?"

Unfortunately, I cannot say that I've mastered the spiritual discipline of thankfulness. My journey, rather, has been one of hindsight: often stumbling upon thankfulness several years down the road. If you are like me, hopefully I can shave a few life lessons off of your journey by sharing 4 things I've learned to be thankful for the hard way.

Photo Courtesy: Unsplash

1. Unavoidable Difficulties

Slide 3 of 10

Nothing and no one can stop inevitable difficulties in this life. We all will face them.

James, the apostle and brother of Jesus, offers us some instruction for our difficult times. He says, "Consider it pure joy, my brothers and sisters, whenever you face trials of many kinds," in James 1:2. He, like Paul, offers instructions that seem counter to the experience. Who has joy when they face "trials of many kinds?" I don't. I've never heard anyone say, "I am so excited about needing to purchase 3 new tires," or "I can't wait to resolve conflict today." Generally, when we talk about our struggles, it is accompanied by moans, groans, and requests for prayer. 

Photo Courtesy: Thinkstock

"The Testing of Your Faith Produces Perseverance"

Slide 4 of 10

If given an option, I am sure many of us would choose a few difficulties to opt out of. It is embedded in the fabric of our human nature to steer clear of discomfort, pain, and unwanted challenges. Although I am tempted to ignore that verse in James, I know it is for my good. 

James' verse is like green vegetables offered to reluctant children. We know it is good for us, but it doesn't taste good going down. This may explain why he backs up his bold statement in the next few verses. The reason we should consider trials pure joy is "... because you know that the testing of your faith produces perseverance." He goes on to say, "Let perseverance finish its work so that you may be mature and complete, not lacking anything."

Photo Courtesy: Unsplash

God is Working Things out for Our Good.

Slide 5 of 10

We can count it all joy because God strategically uses "trials of many kinds" to mature us so that we do not lack anything. Is this true in your life? Are there painful circumstances that you are now grateful for because of what it has produced or is producing in you? 

This is the case for me. I've seen loneliness produce peace, sorrow beget joy, and hardship yield an unmatched dependence on God. What about you? What have your trials produced that you are thankful for? I imagine there are at least one or two experiences that, though extraordinarily painful, they made you who you are today. This is what Paul means in Romans 8:28 when he says, "And we know that in all things God works for the good of those who love him, who have been called according to his purpose."Know that even in the difficult things you are facing, you can be thankful because God is working them out for your good.

Photo Courtesy: Unsplash

2. God's Correction

Slide 6 of 10

I don't remember getting a lot of spankings growing up, but spiritually, I can recount many times of correction. Whereas I don't consider myself one of God's strong-willed children, I am no stranger to needing correction. In my life, God has used varying types and degrees of discipline. 

There are countless times where I have been corrected by God regarding my patience, forgiveness or lack thereof, kindness, a tendency to judge, and ungrateful heart. Sometimes, God's discipline came directly from His word, out of my own mouth or someone else's, or simply from experiencing the consequences of my sin. 

Photo Courtesy: Thinkstock

Being Thankful for Correction

Slide 7 of 10

The pain in a loved one's eyes, missed opportunities, and one more year in a wilderness season are all examples of correction I've experienced from God. Though difficult to endure, I do find encouragement in Hebrews 12:6 that says, "the Lord disciplines the one he loves, and he chastens everyone he accepts as his son."

I can be thankful for God's correction because it is yet another reminder of His love for me. 1 John 3:1a says, "See what great love the Father has lavished on us, that we should be called children of God!" As a child of God, I know that my heavenly Father is going to discipline me because He loves me. 

Photo Courtesy: Unsplash

His Correction is a Reflection of His Love.

Slide 8 of 10

He knows me better than anyone else. He sees my gifts and abilities. He is aware of the unique purpose for my life and the character I will need to fulfill it. He knows the challenges that I will face. 

All this and more are taken into account when He disciplines us. The correction we experience in this life is not happenstance. God's discipline is strategic and used to shape us into the people He desires that we become. 

This has further been illustrated for me as a parent. I discipline my children to prepare them for the inevitable challenges they will face in life. My heart is not to hurt them. I recognize allowing them to grow up without discipline will set them up for failure. This is true of God's discipline.  We can be thankful for His correction because it is a reflection of His love for us.

Photo Courtesy: Unsplash

3. Seasons of Being Alone

Slide 9 of 10

Recently, as I sat attempting to carve out time to spend with friends, I reflected on a very long season of loneliness in my life. It was during a time when my children were small. My days were spent entertaining them with limited adult interaction. I longed for connection, but it would be years before that began to happen in my life. For an overly extroverted person, like myself, this was unbearable. 

I realize now that God did not supply me with the friendship I desired for a reason. He was using that period in my life to mature me.  He became greater to me than the companionship of man. I learned that my dependence should never be on another physical human being, but rather, it should be on God alone. 

I also learned how to take pleasure in His presence. I discovered what David meant in Psalms 62:1 when He said, "Truly my soul finds rest in God; my salvation comes from him." I can be thankful for seasons when I am alone because I know God is with me and in Him, I can find comfort.

Photo Courtesy: Unsplash

4. Indefinite Periods of Waiting

Slide 10 of 10

One weakness of my temperament is impatience. I am guilty of thinking my prayer life should yield instant fulfillment of my request. This would make God subject to me and my agenda rather than the other way around. God, however, is sovereign, and I am subject to His leadership and authority in my life. 

There is always a purpose for periods of waiting. Quite honestly, there have been times in my life where I simply did not have the character I needed for the thing I was waiting on. Sometimes, we do not get what we want because it will be damaging. Whatever the reason for our waiting, I am confident, although it may be difficult to accept, that God knows when we are ready to receive what we desire. We can be thankful for God promises in Psalm 37:4, "Delight yourself in the Lord, and he will give you the desires of your heart."This does not mean we will receive what we desire in the way we desire to receive it. What David is saying is that in delighting in God, our desires will be changed to match His desires for us and then, He will give us the desires of our hearts. This is a promise that we can hold onto as we wait.

---

Kia Stephens is a wife and homeschooling mama of two who is passionate about helping women know God as Father. For this reason, she created The Father Swap Blog to be a source of encouragement, healing, and practical wisdom for women dealing with the effects of a physically or emotionally absent father. Each week through practical and biblically sound teaching she encourages women to exchange father wounds for the love of God the Father. For more encouragement download Kia's free ebooks, Hope for the Woman With Father Wounds and Forgiveness Hacks: 5 Strategies to Help You Forgive. Additionally, you can connect with Kia on Facebook, Instagram, Twitter, and Pinterest.

Photo Courtesy: Unsplash