10 Ways to Set Clear Boundaries with Needy Friends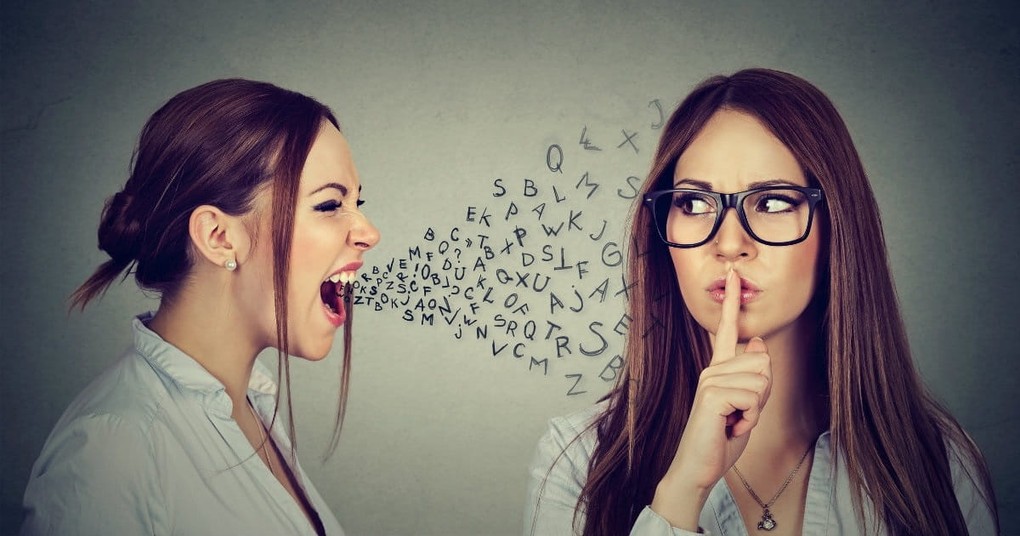 "You've been crying. I can tell," I said to my friend. "What's wrong?"
Her usual bubbly tone had changed. And each of her words carried anger. "I can't believe she did this to me," she said, "after all I did for her."
Tears flowed. And sorry details of her friend's betrayal, the hurt and the devastation blurted out.
"I've been there," I finally said.
And I had. I invested time. I put forth effort. But, like a leaky water bottle, the friend had drained me. I poured out counsel, advice, prayer, but the more I gave, the more she took. And still, no solution came.
But was it all her fault? I knew I had to share some of the blame.
Lesson learned: no one can drain us, take advantage of us nor frustrate us unless we give them the power to do so.
Here are ten boundaries to avoid giving needy friends the power to drain you:
Image Credit: Thinkstock.com
1. Know When to Keep Silent

Slide 1 of 10

Oh, I was so wise, so loving and so quick to help out. When friends shared problems or struggles, I was ready to come to the rescue with my assessment and wise counsel, lots of it.

I used that approach with a friend. But rather than receive my insights, she related the same story over and over again only from a different angle.

But was that her fault? Or mine? Had I listened, just listened rather than be so quick to offer my supposedly brilliant wisdom, frustration would have been avoided.

The boundaries are set for me in Proverbs 17: "Even a fool is thought wise if he keeps silent, and discerning if he holds his tongue." 

Image Credit: Thinkstock.com

2. Have the Courage to Say No

Slide 2 of 10

Draining friends leave you no time for divine friends. Is there a difference? Sure is. I had some of each.

Some friends are all about emotions. They analyze everything. Put a label on the most insignificant details. And magnify meaningless issues. Yet, other friends thrive in learning together, sharing, encouraging and work to enrich the friendship.

Leaving room and time for these kinds of friends requires a gentle, loving "no" to those who drain and bring on unnecessary stress. And with less stress, we have more passion and energy to serve God. To do what He calls us to do. And to be used by Him to save souls.

"The fruit of the righteous is a tree of life, and he who wins souls is wise." Proverbs 11:30

Image Credit: Thinkstock.com

3. Gossip is No Good

Slide 3 of 10

Is there anything more fun than friends, food and fellowship? But all three without wisdom means trouble.

Two friends and I sat in the lobby of a hotel, eating some almonds, waiting for our ride to the airport. As we chatted, the topic of a mutual friend's flaws came up. But that flaw became ours when, in her absence, we dissected her reasons, analyzed her behavior and criticized her approach. Soon, gossip guilt came over me. I tried to change the conversation once, then twice. But the need to gossip continued.

And being among them, I had become one of the need-to-gossip friend myself. Oh, how God's Word convicted me!

"He who covers over an offense promotes love, but whoever repeats the matter separates close friends." Proverbs 17:9

"He who walks with the wise grows wise, but a companion of fools suffers harm." Proverbs 12:20

Image Credit: Thinkstock.com

4. Guard Your Time

Slide 4 of 10

"I need your help." When those words are directed to me, they stir a desire in me to be someone's hero.

And to comply, I would put all aside and become their personal "Dear Abby." Not a bad thing. But when the constant back and forth through email, over-the-phone, and in person rob time from my family and responsibilities, a change is needed.

And that change begins with an assessment: Am I a friend to someone who's considerate of my time and thoughtful about my own needs?

If the answer is no, the friendship has become one-sided. It's no longer a mutual give and take like described in Ecclesiastes: "Two are better than one, because they have a good return for their work: If one falls down, his friend can help him up." Ecclesiastes 4:4-10

Image Credit: Unsplash.com

5. Refrain from Making Her Problems Your Own

Slide 5 of 10

"She says she won't move out," my friend complained about her houseguest, "I committed to help her out for a few weeks. Now it has been months. And she still has every excuse to remain unemployed."

Loving generosity is a beautiful trait. And carrying each other's burdens is the instruction in God's Word: "Carry each other's burdens, and in this way you will fulfill the law of Christ." Galatians 6:2

But, carrying a friend's burden requires not only strength, but also discernment to examine by asking these questions: Are we offering genuine help to a friend? Or are we enabling them instead?

The latter brings on pain and heartache. That's why God's Word gives this comparison:

"The heart of the wise inclines to the right, but the heart of the fool to the left. Even as he walks along the road, the fool lacks sense and shows everyone how stupid he is." Ecclesiastes 10:2-3

Image Credit: Thinkstock.com

6. Let Gentleness be Your Guide

Slide 6 of 10

How long do we wait till we let a needy friend know how we really feel? The answer is not to wait. In prayer, take action. Letting frustration grow, impatience linger and resentment build ends up in disaster. And that's when emotions flare, wounds open up and tears flow. But in moments of calm reflection, loving attitude and firm assertions, we speak the truth with gentleness.

"A gentle word spoken in truth is better than a harsh explosion because… "A gentle answer turns away wrath, but a harsh word stirs up anger." Proverbs 15:1

Image Credit: Thinkstock.com

7. Give Yourself Permission to Let Go

Slide 7 of 10

Have you cried? Stayed awake at night? All because of what a friend did or what she said or because of the attitude she displayed? I have. Years ago when my sons were small, my next door neighbor took over my life. Am I exaggerating? Not really. She walked in the house early in the morning and gave firm suggestions, disciplined my boys and planed the day for us.

At first I was grateful to have such a close, loving friend. But, soon her need to control and her unhealthy closeness was suffocating.

I drew courage when I remembered what someone told me: a friend comes into a life for a reason, and others for a season.

Her season was over. I never regretted the end of that relationship. In fact, I gave myself permission to let go of friends who display an unfriendly nature.

God said there is… "A time to plant and a time to uproot, a time to tear down and a time to build, a time to embrace and a time to refrain…" Ecclesiastes 3:2-3

Image Credit: Thinkstock.com

8. Pray Together

Slide 8 of 10

Crazy behavior, uncontrolled emotions, and hurtful words are the enemy's weapons to stir dissension and animosity. And often Satan uses friends to bring all this on. But wise, savvy gals that we are know his tactics and run to God's throne in prayer.

But should a friend be reluctant to pray, a red flag should pop up. Without prayer, without God's intervention and His direction the friendship will suffer.

To avoid a friendship based on human feelings only, declare your values, decide your course of action and determine your strategy to follow God's ways because… "This is what the Lord says—your Redeemer, the Holy One of Israel: "I am the Lord your God, who teaches you what is best for you, who directs you in the way you should go." Isaiah 48:17 NIV). 

Image Credit: Unsplash.com

9. Refrain from Attempts to Change Her

Slide 9 of 10

Why do we hang on to a relationship that causes heartache instead of joy?

Not suggesting that we become demanding gals who insist in welcoming only friends who are consistently flawless, loving and giving. That kind of friend probably doesn't exist.

So when a friend   offers discouragement, bringing on uneasiness   through gloom, do we accept them as they are? Or do we, in love, try to change them?

If you tried, you know it's impossible. Rather than change them, take a break for a while. Create a healthy distance between the two of you. And bring an intentional pause. This will allow God to do his work. To provide what she needs. And to create in her, what you never could.

God says something only He can do:"I will remove from them their heart of stone and give them a heart of flesh."

Image Credit: Thinkstock.com

10. Reflect on the Lesson

Slide 10 of 10

Friends are like shoes. Some are the perfect fit; you choose them every time, no matter what the style or color. They feel great. Others look good, but are so uncomfortable; you can't wait to take them off. And still others you call them "killer shoes" because they kill your feet.

Your feet are the judge. Same thing with friends, your heart will be the judge.

Do they bring comfort to your soul? Or do they make you hurt inside?

We can discard shoes that kill our feet. But not so with friends. Though they can bring on suffering, they have feelings, emotions and carry their own struggles. Maybe that's the reason they became "needy." Compassion is needed.

The same kind of compassion we, ourselves might need, if, heaven forbid, we might be that needy friend. Either way, God's Word gives the directive and sound instruction: Before ending a friendship, seek God's wisdom. And…"If any of you lacks wisdom, he should ask God, who gives generously to all without finding fault, and it will be given to him. But when he asks, he must believe and not doubt, because he who doubts is like a wave of the sea, blown and tossed by the wind." James 1:5-6

With God's wisdom as our best friend, earthly friends can help us sail through the sea of life.

Image Credit: Unsplash.com

___________

Janet Perez Eckles is an international speaker and author of four inspirational books. Through her writings, keynote messages and life coaching, she helps thousands turn their trials to triumph and bring back joy. www.janetperezeckles.com