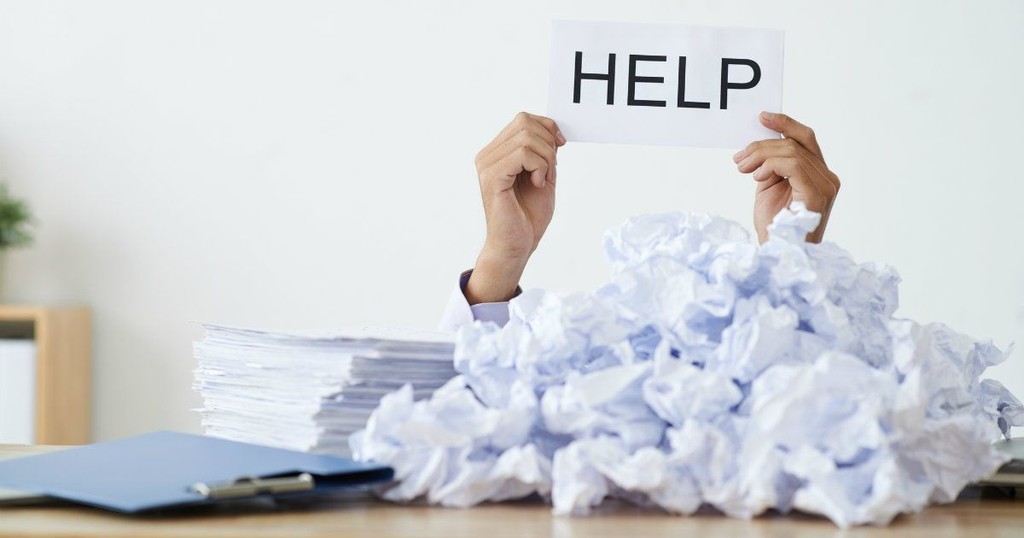 Life is constant, isn't it? Even good things in our daily life can be stressful—juggling marriage, kids, school, lessons, work, friendships, holidays… it can get overwhelming fast. If you're anything like me, you might think you shouldn't complain because the things that are stressing you out are gifts from the Lord. So like a "good Christian", you grit your teeth and soldier on, not realizing that it's okay to admit to feeling burnt out. It's okay to take care of your heart when it's tired, regardless of the reason why it's tired.
Of course we're grateful for our families, our jobs and our various responsibilities, but they can still wear like a rock in our shoe if we don't take time to see them clearly and with hearts of joy. So, like children who get too focused on the immediate issue at hand and need a time out, we women need the same! A time out to get refreshed, refocused, and repurposed in the Lord.
The Bible says in Matthew 11:28-30 (ESV) "Come to me, all who labor and are heavy laden, and I will give you rest. Take my yoke upon you, and learn from me, for I am gentle and lowly in heart, and you will find rest for your souls. For my yoke is easy, and my burden is light."
I don't know about you, but sometimes my burdens feel anything but easy and light. That's because I'm trying to carry those burdens on my own and not in the strength of the Lord.
Here are ten ways to get refreshed and turn back to the Lord when you feel burnt out.
Image Credit: Thinkstock.com
Slide 1 of 10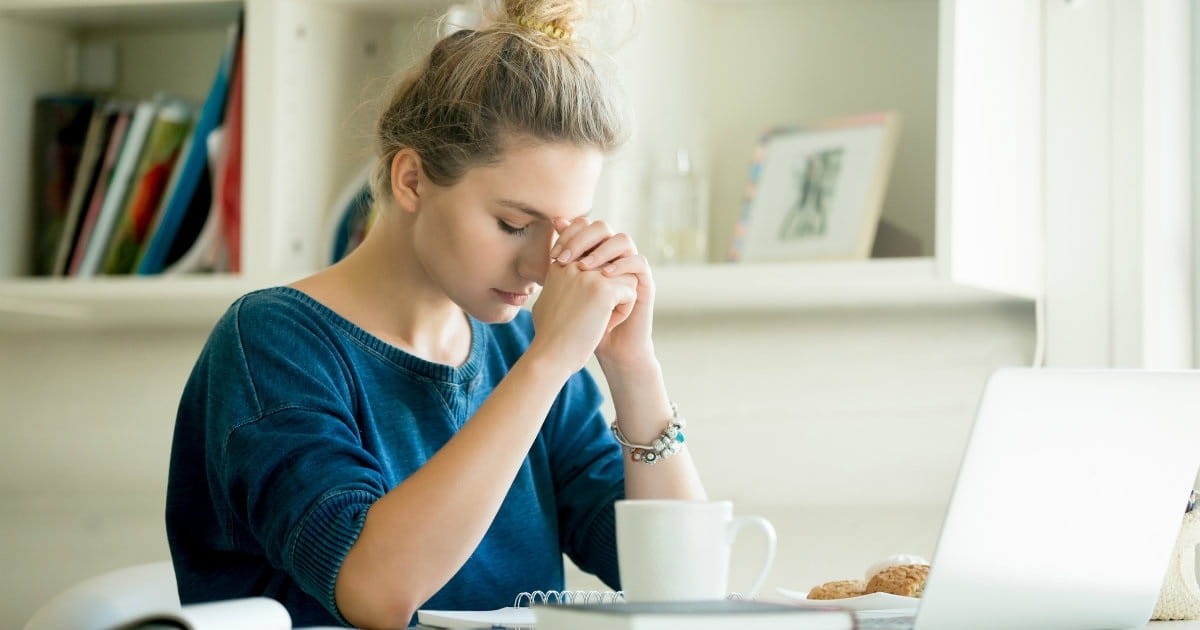 1. Pray
This seems like a no-brainer, but it's the most important step to recharging in the midst of feeling bunt out—and often the most overlooked. 1 Thessalonians 5:16-18 (ESV) says "Rejoice always, pray without ceasing, give thanks in all circumstances; for this is the will of God in Christ Jesus for you." Take time during your day—in the morning before the family wakes up, during your daily commute, during your lunch hour at work, and at bedtime—to talk with the Lord. This connects your heart with His, so He can change your desires and priorities to mold with His. 
Image Credit: Thinkstock.com
Slide 2 of 10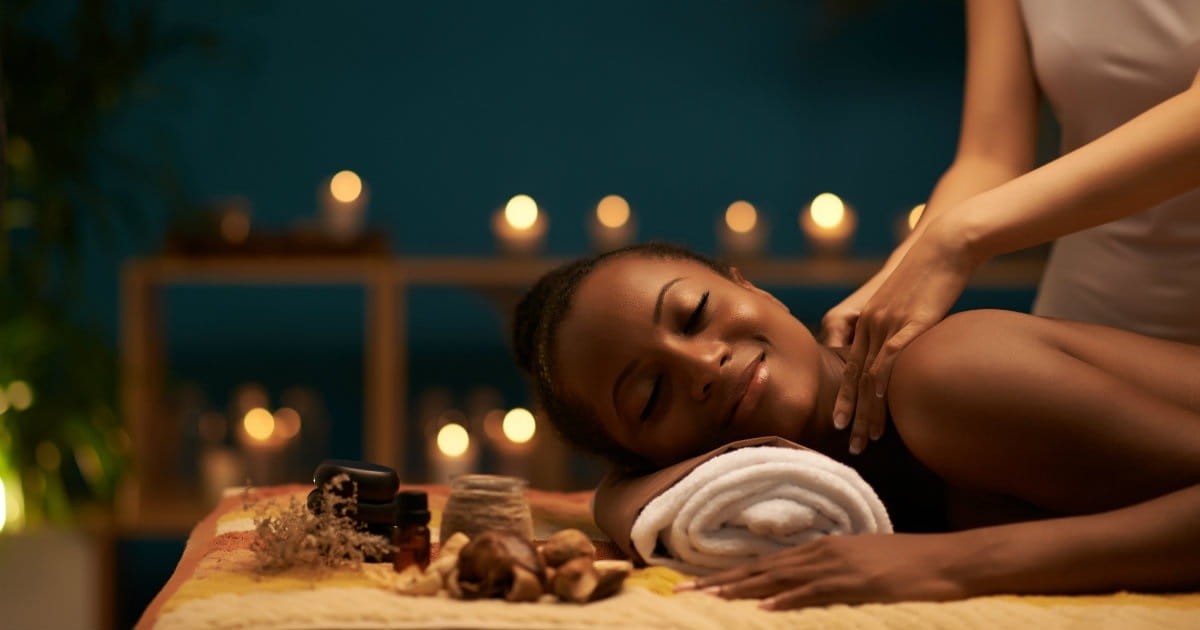 2. Treat yourself
Responsibly, of course—if you're stressing over money, it's probably not a great idea to go on a shopping spree for retail therapy. But if it's feasible, get the haircut you've been putting off. Paint your nails a fun color. Buy a new book or take a bubble bath or indulge in a portion of your favorite dessert. As women, we tend to prioritize everyone else in our lives first. That's a good practice, but we can't forget to occasionally dote on ourselves. So do something for yourself, because you deserve it too!
Image Credit: Thinkstock.com
Slide 3 of 10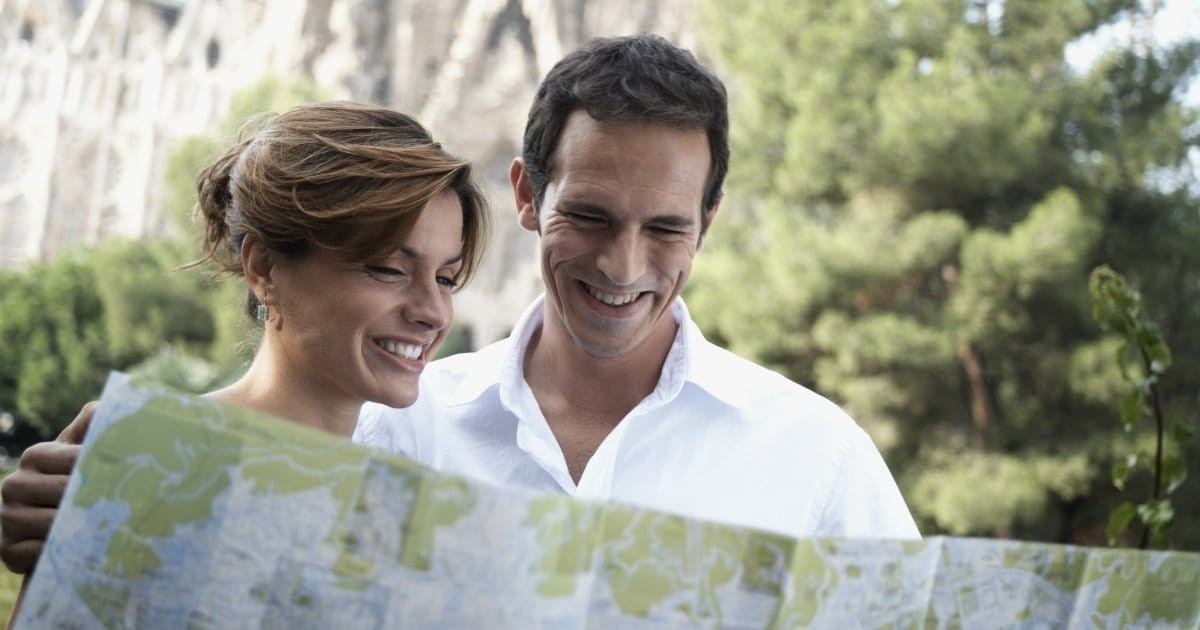 3. Get away
Sometimes, we need to change our environment in order to recharge. This might mean a weekend getaway with a friend or a spouse, or it might just mean taking a walk down a street you've never been down, visiting a park you've never been to or sitting in a new church service one Sunday. A change of scenery can do wonders for our spirits and perspective.
Image Credit: Thinkstock.com
Slide 4 of 10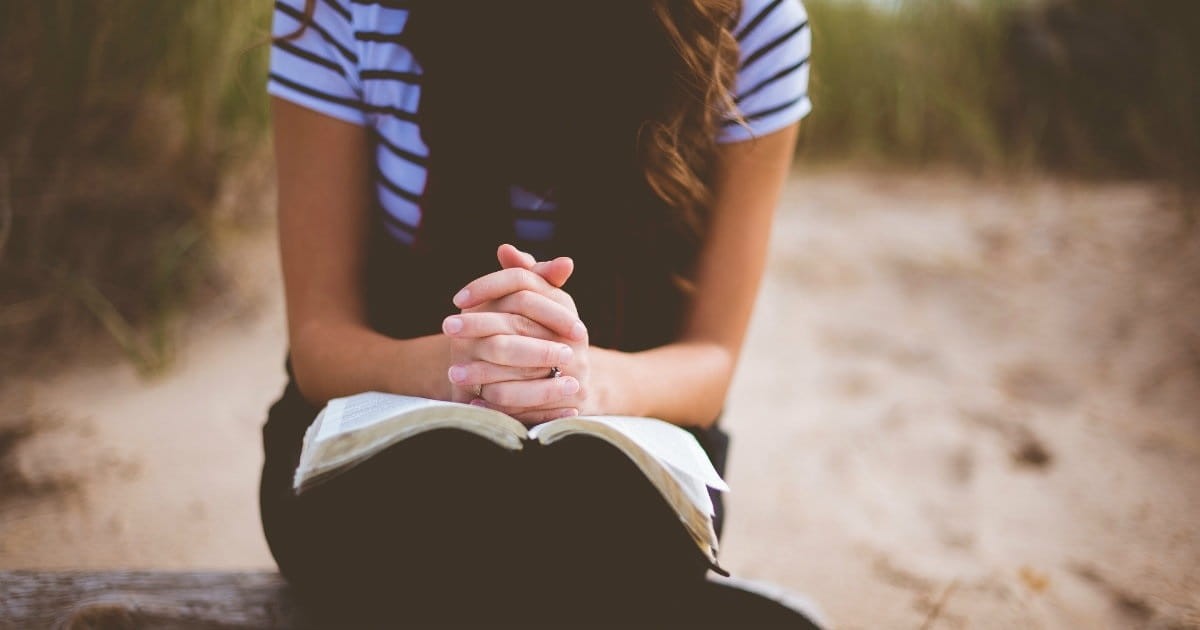 4. Meditate on Scripture
Don't just read the Bible—memorize it. Find a verse in the morning that you can focus on and quote to yourself all day long. When you get stressed at work, or start feeling anxious over a particular issue in your life, quote the verse instead of spending time aimlessly worrying. Philippians 4:6 (NIV) says "Do not be anxious about anything, but in every situation, by prayer and petition, with thanksgiving, present your requests to God." Praying scripture is very effective. Let the truths of the Living Word sink deep into your soul.
Image Credit: Thinkstock.com
Slide 5 of 10
5. Find joy in the small things
Leaves falling from a tree, sunbeams filtering through clouds, an ink pen that writes flawlessly, a young child's laughter, the comforting smell of clean laundry—keep an eye out for small treasures during the day that bring your heart joy. These are all gifts from the Creator who gave us our five senses to appreciate wonders all around us. It's easy to focus on blessings instead of problems when we're alert to how many gifts there really are. James 1:17 (ESV) says "Every good gift and every perfect gift is from above, coming down from the Father of lights, with whom there is no variation or shadow due to change."He's a good Father who gives good gifts. Take notice of them!
Image Credit: Thinkstock.com
Slide 6 of 10
6. Get outside
There's something very therapeutic about a brisk wind, warm sunlight, and the feel of grass under your feet. Whether you take a walk or simply sit in a chair in your front yard, there is healing and refreshment to be found outdoors. Being in nature reminds us how small we are, and how big God is.  
Image Credit: Unsplash.com
Slide 7 of 10
7. Vent
If you have a close friend or family member you can trust, vent to them when you feel overwhelmed. A good friend will direct you back to the Lord and give wise counsel. Sometimes sharing our problems withsomeone can take a load off our backs that we weren't meant to carry alone.Proverbs 17:17 says"A friend loves at all times, and a brother is born for adversity."
Image Credit: Thinkstock.com
Slide 8 of 10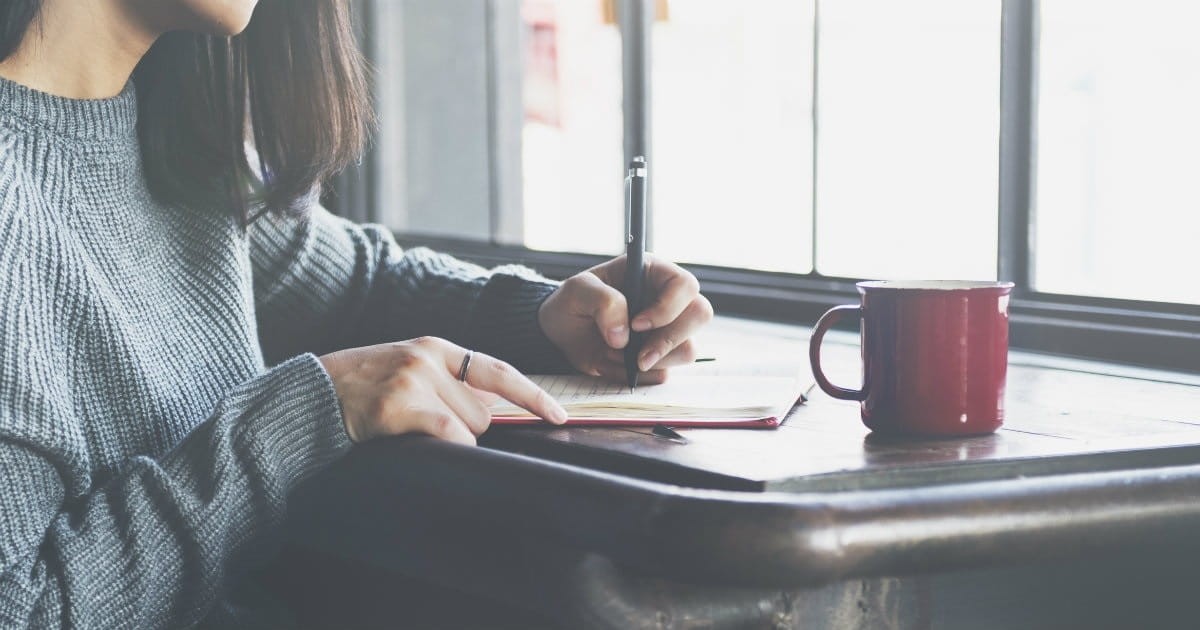 8. Journal
Writing down your worries instead of letting them run through your mind unchecked is a great way to turn your cares over to the Lord. Journaling also provides a recordof God's faithfulness to review. It's easier to trust Him in the next battle when we have a written record of how He came through the last time.Even when His solution is different than the one we wanted, He is faithful. He never fails.
Image Credit: Thinkstock.com
Slide 9 of 10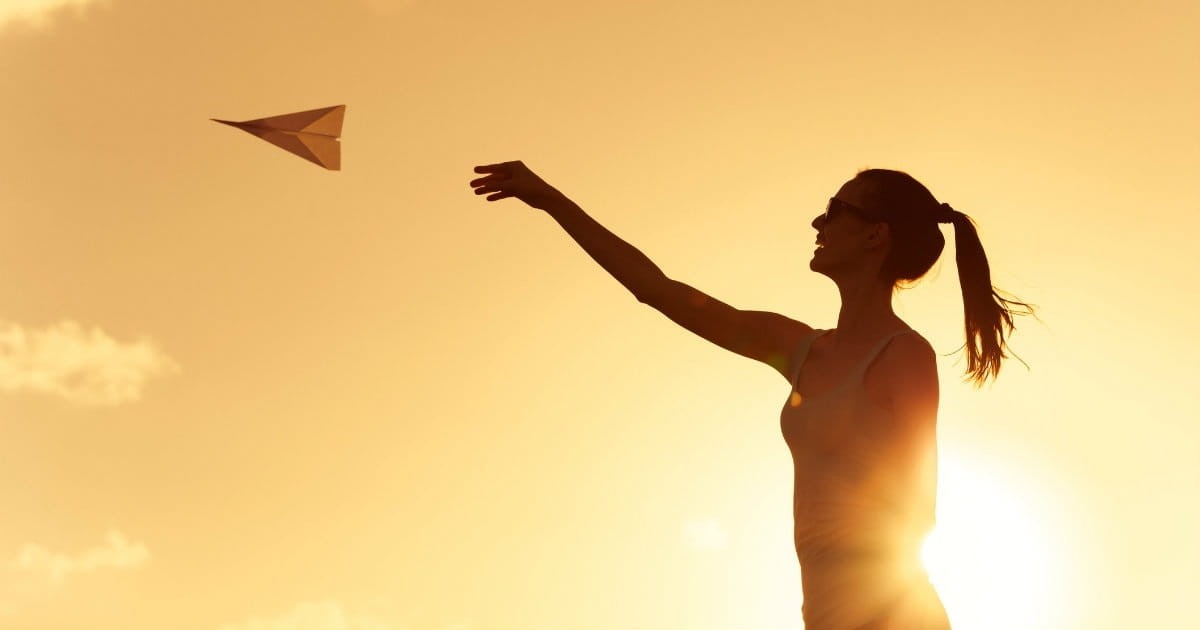 9. Dream a new dream
When we feel burnt out, sometimes we need to dream a new dream or set a new goal. Humans are wired to thrive on accomplishment. If we don't have something we are working toward, whether that's in a relationship or a career or a hobby, we get stagnant. Our hearts grow lazy and uninspired. Having a new goal before us can jumpstart our creativity and endorphins.And, bonus—dreaming is absolutely free!
Image Credit: Thinkstock.com
Slide 10 of 10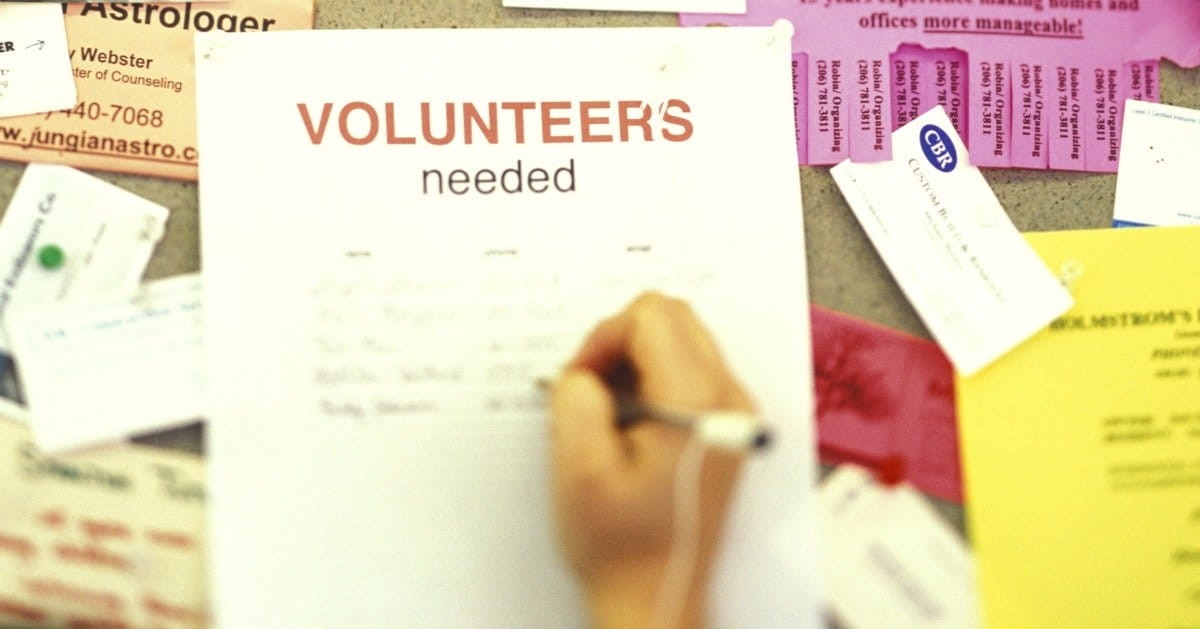 10. Get your kingdom perspective back.
When we focus on our lives, our problems, our sin, our worries, our desires, our world grows very small and overwhelming.Sometimes, the best thing to do when we feel burnt out is do something for someone else that will have eternal significance. Donate your time or resources to a shelter. Share the gospel with a co-worker. Babysit for a single mom. Challenge yourself to see how many people you can encourage in a day's time. These efforts can be fun and rewarding, as well as reset your heart and priorities to what really matters—eternity. 
Image Credit: Thinkstock.com
------
Betsy St. Amant Haddox is the author of fourteen inspirational romance novels and novellas. She resides in north Louisiana with her newlywed hubby, two story-telling young daughters, a collection of Austen novels, and an impressive stash of Pickle Pringles. Betsy has a B.A. in Communications and a deep-rooted passion for seeing women restored in Christ. When she's not composing her next book or trying to prove unicorns are real, Betsy can usually be found somewhere in the vicinity of a white-chocolate mocha. Look for her latest novel with HarperCollins, LOVE ARRIVES IN PIECES, and POCKET PRAYERS FOR FRIENDS with Max Lucado. Visit her at http://www.betsystamant.com./
Originally published Monday, 30 October 2017.