10 Scripture Verses Every Woman Should Memorize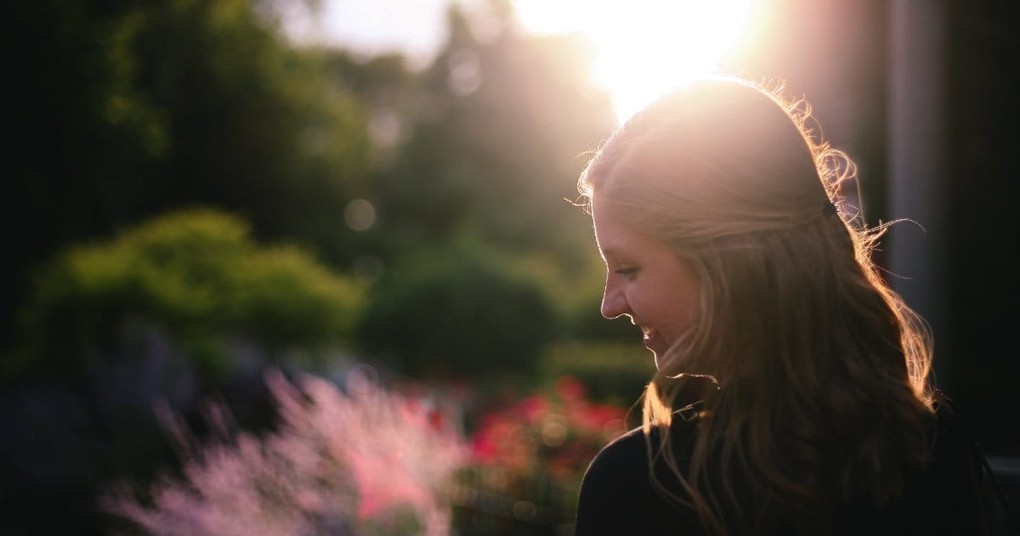 We tell ourselves we don't have time. We tell ourselves we aren't any good at it. We tell ourselves it's just for kids. We tell ourselves it's not worth it. But those are all just lies the enemy wants us to believe.
Here's the truth — You and I are both capable of memorizing scripture.
Memorizing is not a matter of skill — it's a matter of motivation.
So why memorize scripture?
When we memorize something, it becomes a part of us. It has the power to transform our thoughts. It can strengthen and comfort us in our time of need.
The most wonderful thing about all of this? The more I meditated on God's word, the more I was able to claim His truths; The stronger my faith became; The more prepared I was to deal with anything that came my way; The more I appreciated the beauty of God's story; The more I wondered at the love of our Creator.
God doesn't just want His children to open up their Bibles on Sunday. He wants His children to be filled with His word each and every day — and He wants to use His Word to transform us from the inside out.
If you are interested in memorizing scripture, here are the top 10 verses that have transformed my walk with the Lord:
Image Credit: Thinkstock.com
1. Romans 8:28

Slide 1 of 10

And we know that in all things God works for the good of those who love him, who have been called according to his purpose. Romans 8:28

Life is unpredictable and it can get really messy, really quick. Whenever the rug feels like it's been pulled out from under my feet, I reference this verse to remind myself that God's working all things together for my good.

Image Credit: Thinkstock.com

2. 2 Timothy 1:9

Slide 2 of 10

He has saved us and called us to a holy life—not because of anything we have done but because of his own purpose and grace. This grace was given us in Christ Jesus before the beginning of time. 2 Timothy 1:9

Every day brings along with it a deep longing for purpose and meaning. We all want to know our life has value. But we don't have to strive for it; We just have to follow after our Father. God has showered us with grace and saved us through His Son Jesus, and He calls us to live holy lives for His glory — not our own fame.

Image Credit: Thinkstock.com

3. Galatians 5:22-23

Slide 3 of 10

But the fruit of the Spirit is love, joy, peace, forbearance, kindness, goodness, faithfulness, gentleness and self-control. Against such things there is no law. Galatians 5:22-23

Anytime you experience anger, bitterness, judgment, hatred, jealousy or any kind of dirty-rotten feeling, it's time to do a gut check. Where's your heart? Are you bearing fruit or growing thorns?

Image Credit: Thinkstock.com

4. Philippians 4:8

Slide 4 of 10

Finally, brothers and sisters, whatever is true, whatever is noble, whatever is right, whatever is pure, whatever is lovely, whatever is admirable—if anything is excellent or praiseworthy—think about such things. Philippians 4:8

Raise your hand if you struggle with worry or anxiety. Great! Now that we're being honest with each other and raising our hands — this verse is for all of us! Set your heart and mind on whatever is lovely.

Image Credit: Thinkstock.com

5. Romans 8:38-39

Slide 5 of 10

For I am convinced that neither death nor life, neither angels nor demons, neither the present nor the future, nor any powers, neither height nor depth, nor anything else in all creation, will be able to separate us from the love of God that is in Christ Jesus our Lord. Romans 8:38-39

There is no greater love than the love of God, and there is power in the name of Jesus. Nothing can come between that. God's love for us is stronger, deeper and wider than we can ever comprehend.

Image Credit: Thinkstock.com

6. Psalm 139:14

Slide 6 of 10

I praise you because I am fearfully and wonderfully made; your works are wonderful, I know that full well. Psalms 139:14

These next 3 verses are what I like to call "keep-your-identity-in-check" verses. They remind us of who we are in the eyes of our heavenly Father. We are lovely; We are precious; We are loved; We are daughters of the King.

Image Credit: Thinkstock.com

7. Proverbs 3:15

Slide 7 of 10

She is more precious than rubies; nothing you desire can compare with her. Proverbs 3:15

Another identity check verse! 

Image Credit: Thinkstock.com

9. Philippians 4:19

Slide 9 of 10

And my God will meet all your needs according to his glorious riches in Christ Jesus. Philippians 4:19

As a result of the fall, you and I are pretty needy people. Oftentimes we think we need something we don't have, but what we don't realize is that if we needed something, God would have already given it to us. He will provide us with everything we need to live according to His purpose and plan.

Image Credit: Thinkstock.com

10. Matthew 6:33

Slide 10 of 10

But seek first his kingdom and his righteousness, and all these things will be given to you as well. Matthew 6:33

This is the verse I cling to whenever I feel like I'm getting too wrapped up in the things of this world. Life is not about a fancy house, car, job or perfect family. It's about being the hands and feet of Jesus to a broken and dying world.

Image Credit: Thinkstock.com

Lauren Gaskill is an author, speaker and host of the Finding Joy podcast. She writes at LaurenGaskillinspires.com and is in the process of publishing her first non-fiction inspirational book. When she's not writing, Lauren loves to cook, bake and go on hikes with her husband and Cavalier King Charles Spaniel, who is affectionately named Reese after Lauren's favorite candy — peanut butter cups.