10 Reasons Your Church Isn't Growing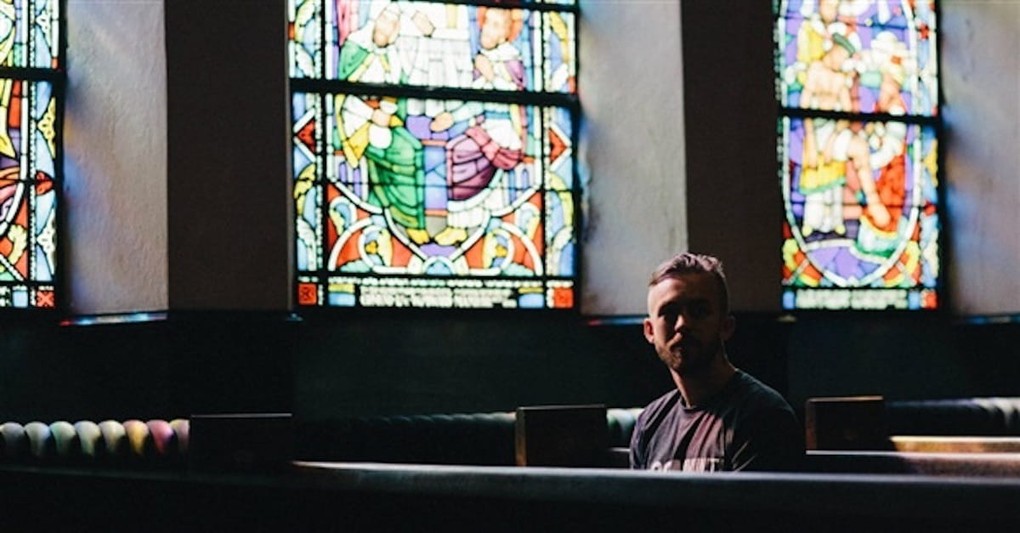 As a pastor's wife for over seventeen years, I have worshipped with larger churches and smaller churches, those who wear three-piece suits and those that wear overalls after tending their fields as farmers. Although I don't have a magic formula when it comes to church growth, I have come to one sobering realization: growth doesn't always have to do with numbers.
Christians often judge their worth and value on how many congregants fill up the pews each week, but God judges hearts. A full church service doesn't always mean transformation is taking place.
This article addresses both numerical growth and transformative growth.
Image Credit: Unsplash.com
1. Your vision is too small.

Slide 1 of 10

Leaders are responsible for casting and communicating the church's vision to keep them on track. That's not just what is going to happen in one year but in five or ten years as well. But sometimes fighting fires become the church's reality and the church's long-term vision is never clearly communicated. Members can get frustrated with not knowing the purpose behind programs or sermons. This can cause members to jump ship and find solace in calmer waters.

Photo Credit: ©Unsplash

2. Your vision is too big.

Slide 2 of 10

On the other hand, churches can consume themselves with changing the world that they focus on grandiose building projects and focus so much on where the church is going to be in five or ten years that members have no way to help bring the church there in the here and now.

Photo Credit: ©Unsplash

The church's heart has turned inward.

Slide 3 of 10

In today's polarized nation, both Christians and non-Christians true colors have shined through on many hot button topics, and not in a good way. Unfortunately, Christians are becoming known more for what they are against rather than what they are for. If congregations are quick to disparage other's reputations before showing them love and compassion, they are not seeking to be more like Jesus. How can God reward members with more people to shepherd if existing members are not being challenged to the holiness commanded in the Bible?  

Photo Credit: ©Thinkstock

4. The church's resources haven't turned outward.

Slide 4 of 10

If leaders are more concerned with creating a new addition on a building than they are about meeting the needs of those around them it's a recipe for disaster. There's nothing wrong with using money and resources to maintain or even revitalize a building, but if the people are more worried about adding more rooms for Sunday school class than they are about aiding the homeless person across the street, their priorities may be in the wrong place. 

Photo Credit: ©Unsplash

5. There is a lack of mission.

Slide 5 of 10

Churches are great at casting vision, but not always great at empowering their members to allow the church to come to fruition. All members need to feel as though they can utilize their God given gifts and talents to contribute to the greater vision of the church. This helps them feel as though they belong. If members don't feel as though they contribute a vital piece to the church's puzzle, it will be easier for them to miss one Sunday.

One Sunday quickly becomes two and then soon enough, they haven't been back in six months or more. If a lot of people feel that way, it reflected in their church's weekly attendance records. 

Photo Credit: ©Thinkstock

6. There is a lack of discipleship.

Slide 6 of 10

With the proliferation of DVD driven and author directed bible study material, there is less necessity for people to dive into the word for themselves and more reliance on "in the box" bible studies that have everything done for small groups. While these materials can serve a purpose within a person's spiritual walk, it should not be a substitute, but only a supplement.

This is similar to our physical health. Too much reliance on junk food and not fueling the body with key nutrition leaves bodies starved for the nutrient dense foods they need. In the same way, nothing should replace a Christian's study of the Word for themselves. Transformation does not occur by more information but rather the application of it to their daily lives. Anything else contributes to the fruit we produce to wither rather than flourish. 

Photo Credit: ©Thinkstock

7. There is a lack of community.

Slide 7 of 10

In the individualistic world in which we live we are easily deceived into thinking that we can do the Christian life on our own. But Acts 2:46-47 gives us great insight into how numeric growth takes place: "Every day they continued to meet together in the temple courts. They broke bread in their homes and ate together with glad and sincere hearts, praising God and enjoying the favor of all the people. And the Lord added to their number daily those that were being saved."

Bodies can't survive without all organs and tissues working together symbiotically to sustain its life. It's the same with church life. When all members are in unity together, life is sustained and the Lord adds to their number. 

Photo Credit: ©Unsplash

8. Your definition of growth has more to do with you than with numbers.

Slide 8 of 10

Pastors are people too and are not immune from sin that may prevent them from experiencing growth in their own hearts. Too often I see pastors comparing attendance numbers like it is a badge to wear on their chests. But inflated numbers can lead to inflated egos too, and poses a barrier to the work the Holy Spirit wants to do in the congregation.

A good rule of thumb is if you can't serve in a congregation of low numbers, than you are leading for all the wrong reasons. God wants us to be trusted with little before we are trusted with a lot. If leaders are good stewards with the few God gives, he will reward them with adding to their number later. 

Photo Credit: ©Unsplash

9. Churches values differ from society's values.

Slide 9 of 10

Although God's word never changes, society's values are constantly changing. In a world that relies on relativism, the church can be the light that illuminates society's dark hearts. But if churches are more invested in converting others to our way of thinking rather than pointing them to the One who is the only agent of true heart change, churches have already lost the war before they even went into battle. 

Photo Credit: ©Unsplash

10. There are too many rocks in the soil.

Slide 10 of 10

One of the more well known passages on growth comes from the Parable of the sower in Matthew 13. Verses 5 and 6 speak about rocks that grow up and don't allow a seed to take root: "Some fell on rocky places, where it did not have much soil.

It sprang up quickly, because the soil was shallow. But when the sun came up, the plants were scorched, and they withered because they had no root." Members of your church who have shallow soil have not allowed the word of God to take root in their lives. When vision changes or situations don't go their way, conflict sprouts, causing unnecessary drama Satan uses to make the church ripe for church factions and splits.

Growth in numbers comes as a reward for the transformation that God is doing in our hearts. Tend your church's soil and seeds will have no choice but to take root.

---

Michelle S. Lazurek is an award-winning author, speaker, pastor's wife and mother. Winner of the Golden Scroll Children's Book of the Year and the Enduring Light Silver Medal, she is a member of the Christian Author's Network and the Advanced Writers and Speakers Association. Her first book with Leafwood Publishers, An Invitation to the Table, came out September 2016. She also teaches at various writers' workshops, such as the Montrose Christian Writers conference. She and her husband live in Coudersport, Pennsylvania, with their two children, Caleb and Leah. For more information, please visit her website at michellelazurek.com.

Photo Credit: ©Unsplash