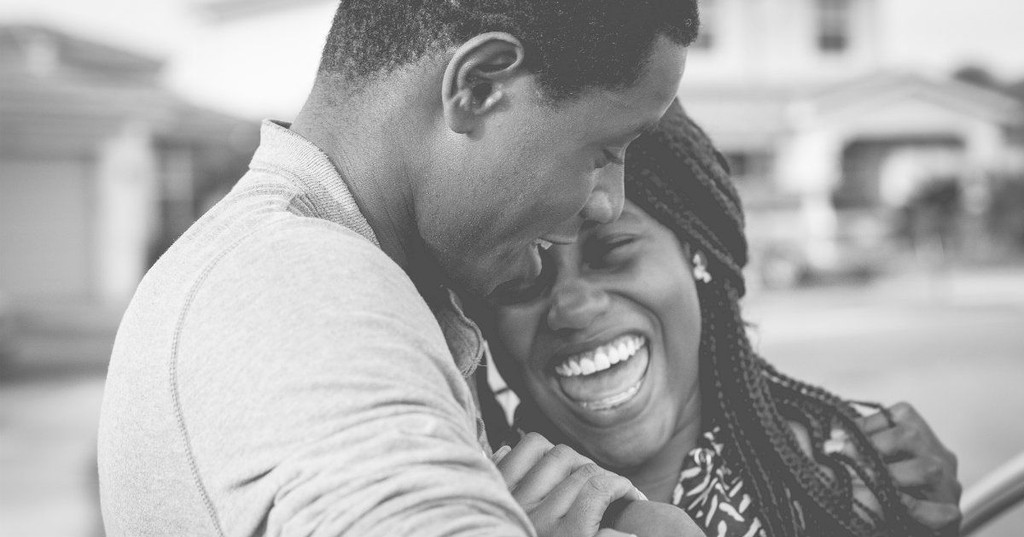 Date nights don't have to be fancy, expensive, or even take place at night! Meaningful and memorable dates can happen any time of the day and in very simple ways. Sometimes, I think we overthink things, to the point where we feel like dates with our husbands are only special if they cost a lot of money. The truth is, how much money we spend on a date doesn't matter if the time we spend together is quality time. There are plenty of inexpensive, fun, creative dating ideas out there that your husband is sure to enjoy and want to do again.
Here are 10 of my favorite husband-approved date night ideas:
Slide 1 of 10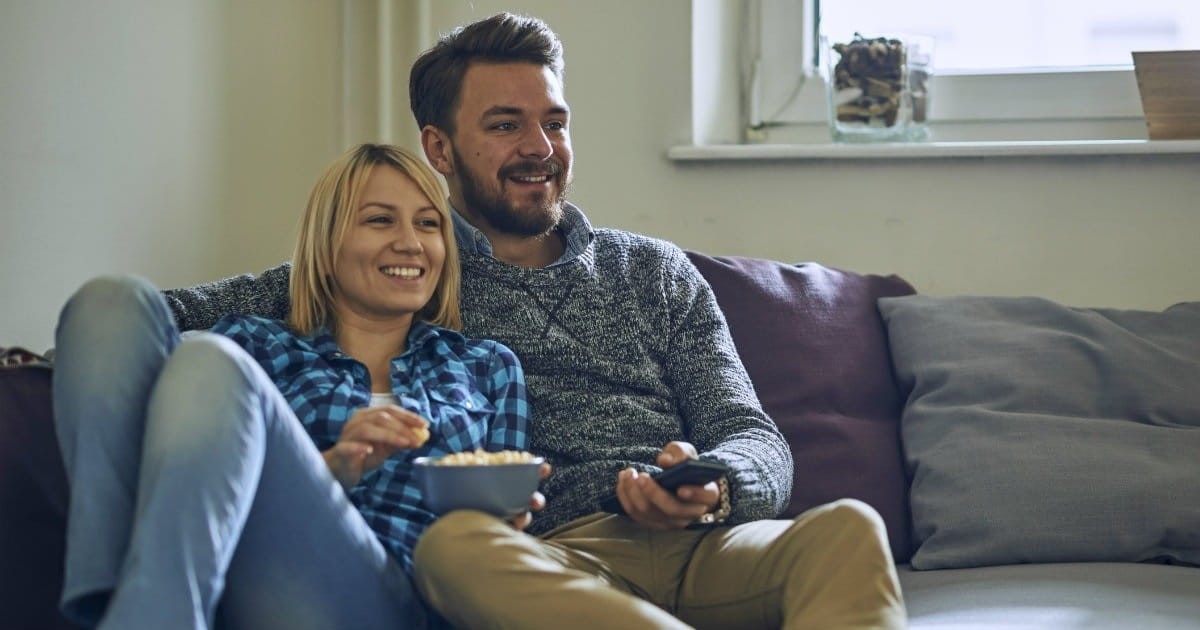 1. Watch a classic movie.
When was the last time you watched a black-and-white movie? The next time you plan a movie night, choose a classic film you both love, or try one you've never seen before. Be creative by adding a little "blast from the past" and purchase a box of old-fashioned candy. Air-pop a bag of popcorn, make root beer floats, and get into the classic movie mood. You can even take it a step further by looking up trivia questions about classic movie actors and the years the movies were made. 
Check out this guide for the top 100 best classic movies. 
Image Credit: ©Thinkstock
Slide 2 of 10
2. Create art together.
Having an "arts and crafts" date may seem extremely cheesy. However, it might end up being one the quirkiest things you've ever done in your marriage. Buy a cheap set of acrylic paints and a couple of canvases. Try modeling with clay or working with ceramics. There are dozens of arts and crafts that can be simple, spontaneous ways to add something new to the mix.
If neither one of you is crafty, call and reserve your seats at a local Paint With a Twist studio or similar venue. Here are even more creative date night ideas for married couples that include simple art projects that sound really fun.
Image Credit: ©Thinkstock
Slide 3 of 10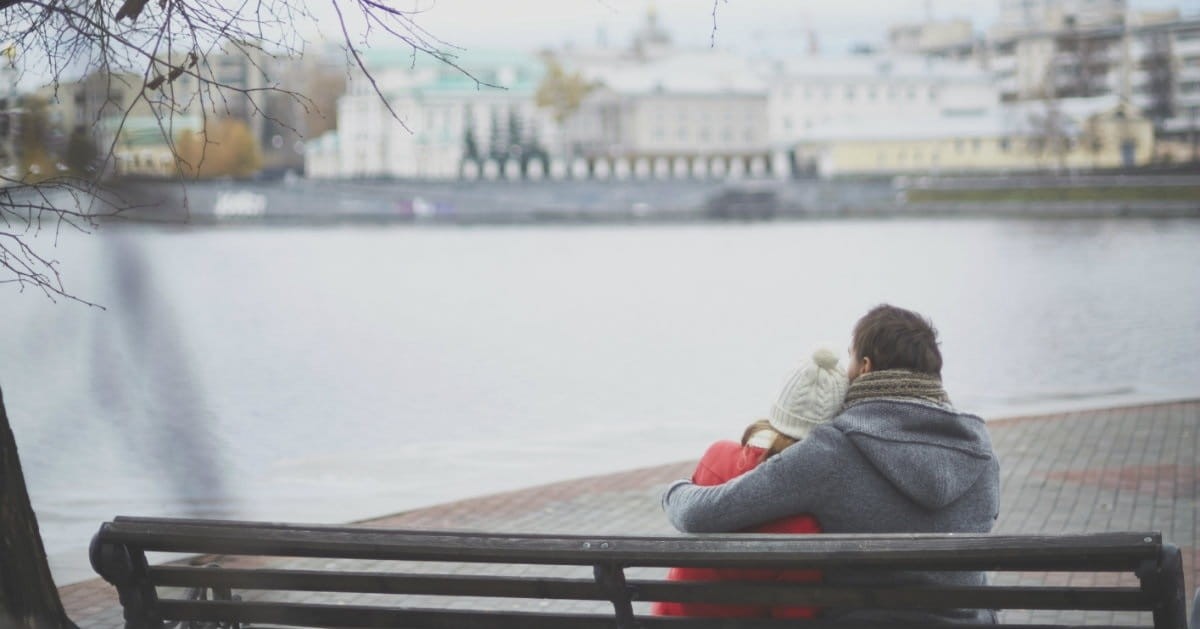 3. Go down memory lane.
If you still live in the same town, go to the place where you first met. Grab a cup of coffee and find a quiet place to sit and reminisce. Write down every memory you can think of, such as what you were wearing that day, what was said to each other, and what you were thinking at the time.
Before you leave, have someone snap a picture of the two of you, or snap a selfie to post on Facebook. Do a side-by-side collage of photos from then and now. Simple, yet memorable!
Image Credit: ©Thinkstock
Slide 4 of 10
4. Have an ice cream sundae extravaganza.
Ice cream sundae night is always a winner—and not just for kids. Make it extra special by taking a leisurely walk to the nearest grocery store. Go all-out when choosing your toppings. Think whipped cream, sprinkles, chocolate and caramel sauce. Buy some old-fashioned parfait bowls from a thrift shop, or make your ice cream sundae in one big bowl to share. Cuddle on the couch and simply enjoy.
*For a healthier version, choose all natural frozen yogurt with fruit and nut toppings. Still yummy!
Image Credit: ©Thinkstock
Slide 5 of 10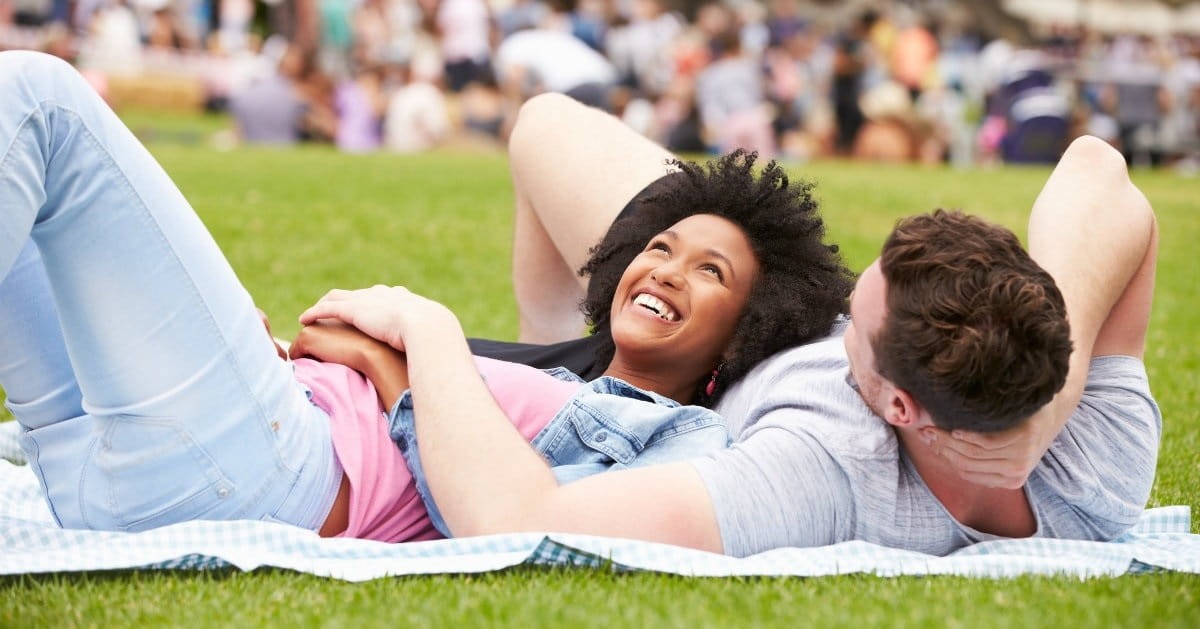 5. Daydream about the future.
Take an afternoon or evening to dream about your future together. Envision what you'd like your lives to look like in 5 years, 10 years, and 20 years. Discuss possible home remodels, vacations, career goals and more.
This would also be a great time to write out a "couple's mission statement." Record what you'd like to be known for. Write down what you'd like to do together for God's glory. And, remember to commit your big dreams to an even bigger God!
To learn more about writing a personal mission statement, check out this article.
Image Credit: ©Thinkstock
Slide 6 of 10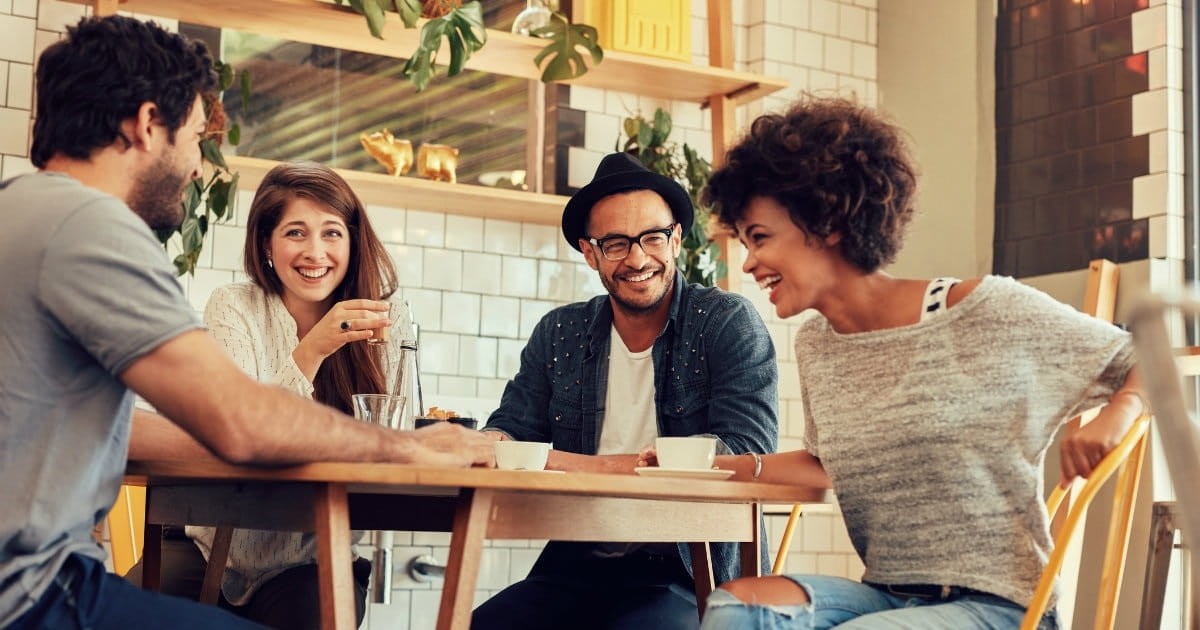 6. Host a double date.
Invite another couple over to play board games. This is a great way to share the expense of a babysitter while having fun together. Consider inviting a new couple over from church or work. You could even reach out to a new couple in the neighborhood.
Other fun and simple ideas for double-dating is bowling, hiking, or catching a college basketball game. Or, for something more meaningful, consider doing a Bible study over a leisurely dinner. You never know what in-depth discussions might arise and provide faith building opportunities for everyone involved.
Image Credit: ©Thinkstock
Slide 7 of 10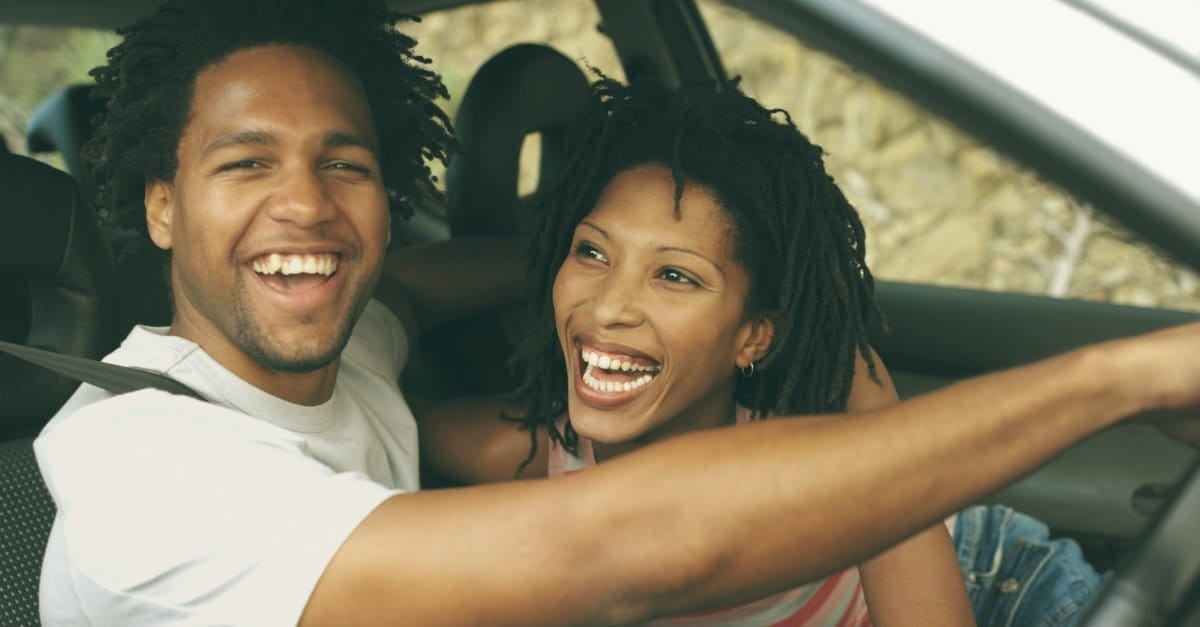 7. Take a drive.
On a sunny afternoon, take a drive into the country for a romantic picnic. Or, visit a nearby town for a change in scenery. Pack a blanket, some finger foods, a playlist of your favorite songs, and hit the road.
If you're really wanting to add some pizazz to your date, rent a sport's car for the day. There are plenty of online coupons for car rentals that can save you a few bucks. This can turn an ordinary afternoon drive into an out-of-the-box adventure. Perhaps, this date will become a once-a-year tradition that you both look forward to.
Image Credit: ©Thinkstock
Slide 8 of 10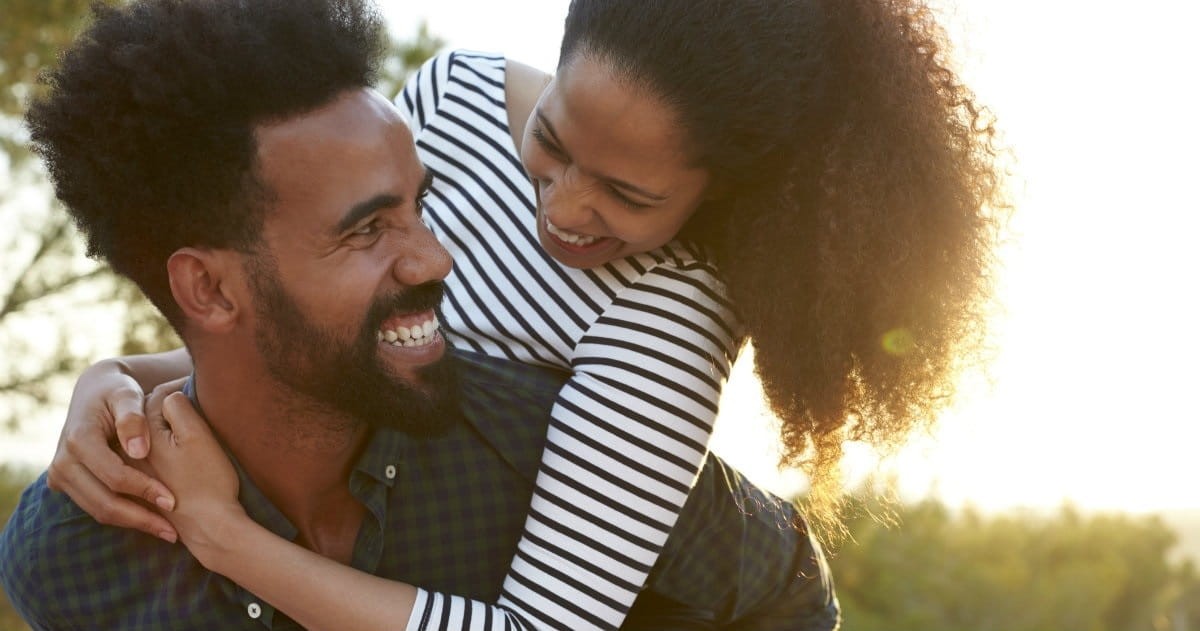 8. Engage in friendly competition.
Have a "Minute-to-win-it" challenge right in your own living room. Based on the T.V. show, Minute-To-Win-It, these quirkychallenges have become popular activities for families everywhere. Tons of laugh-out-loud competition ideas can be found on this site. And the best part is, most of the games can be made from things you already have on hand.
Another idea is to purchase an inexpensive table-tennis set and play ping-pong on your dining room table. Doses of friendly competition can be great ways for couples to relax, de-stress, and have an absolute blast together.
Image Credit: ©Thinkstock
Slide 9 of 10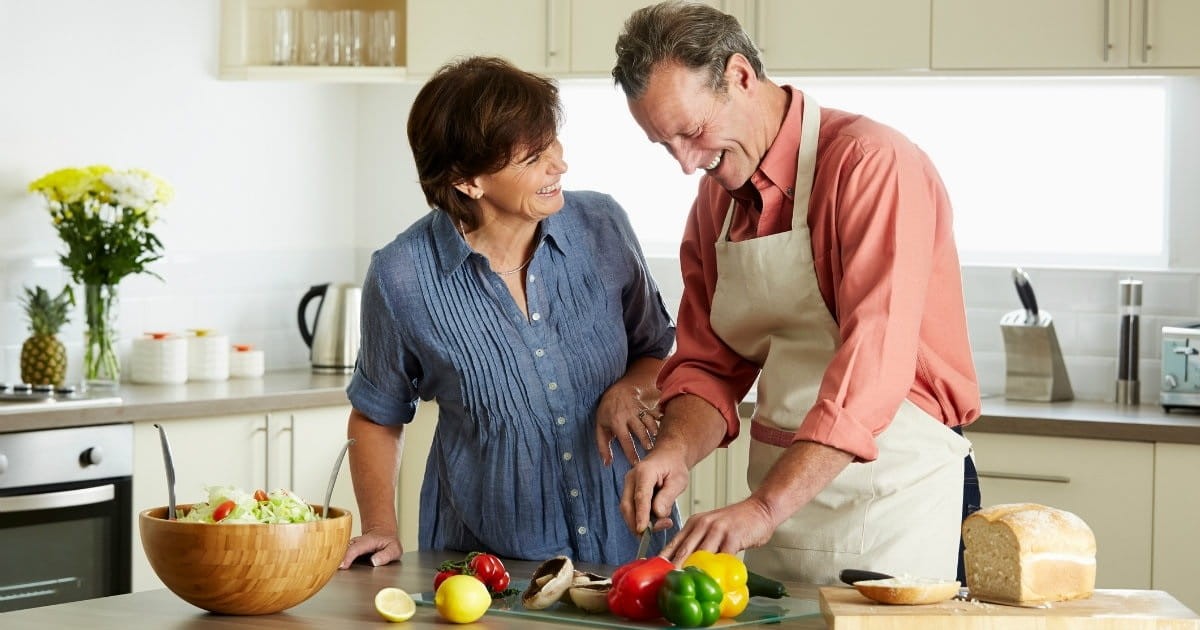 9. Cook something from scratch.
Have an "Italian night" and make homemade spaghetti complete with garlic bread and salad. Turn on some music, light a few candles, and celebrate the amore you have for one another by cooking from scratch.
Cooking together is actually a simple, organic way to spend quality time with your husband. Without the distraction of kids, work, or social media, you can really focus on meaningful discussion and take your time crafting a new recipe or making an old favorite.
Check out these romantic recipes for couples.
Image Credit: ©Thinkstock
Slide 10 of 10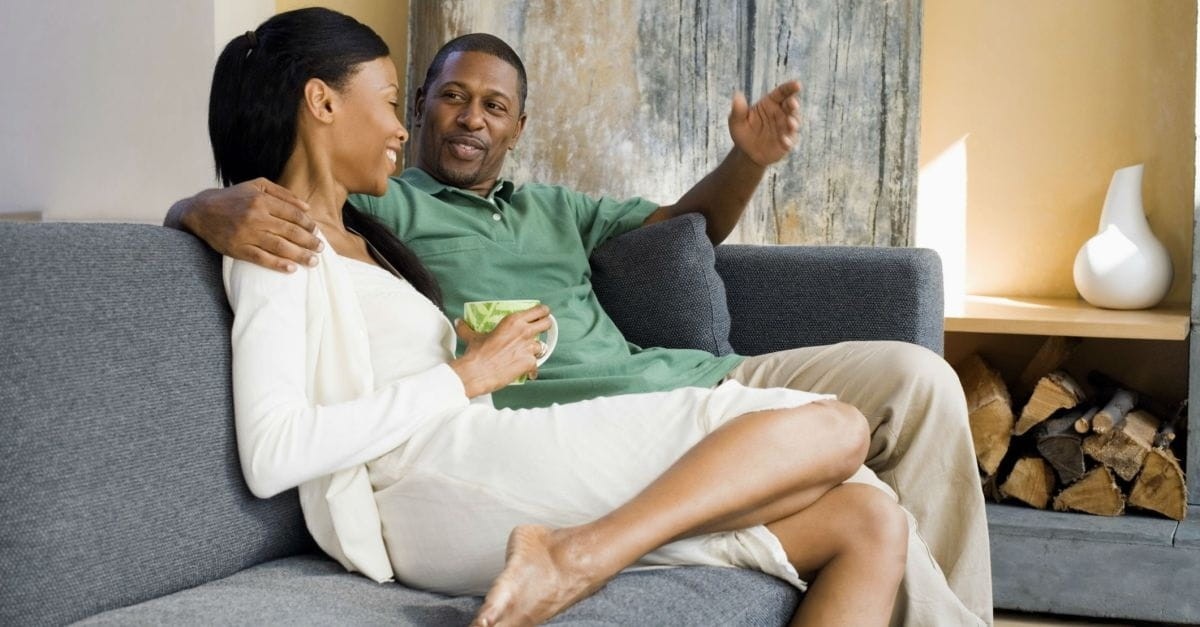 10. Speak his language.
For a simple yet memorable date, choose something that speaks his language—his love language that is. Come up with an activity that fosters his number one way of receiving love.
For example, my husband's love language is physical touch while mine is "words of affirmation." You can imagine my tendency to choose dates that involve lots of discussion. However, to date my husband in a way that is meaningful to him, I should occasionally choose things like dancing in the living room, cuddling by the fire, or giving a massage.
These kinds of dates might be out of my comfort zone, but they will foster his love language and draw us closer. Speak his love-language by creating a simple date that he will remember for a long time to come.
Dating our husbands isn't "rocket science." Hopefully, one or more of these simple ideas will spark your imagination for a fun and memorable date with your hubby.
Jennifer Waddle is best known for offering Biblical encouragement for women in the trenches of life. She is the author of several books on Amazon, including Prayer Worrier: Turning Every Worry into Powerful Prayer. She is also a contributor for GotQuestions.org and WomensMinistryTools.com. She resides with her family near the foothills of Cheyenne Mountain—her favorite place on earth.
You can connect with her at www.jenniferwaddleonline.com or check out her books on Amazon. 
Image Credit: ©Thinkstock
Originally published Tuesday, 06 February 2018.