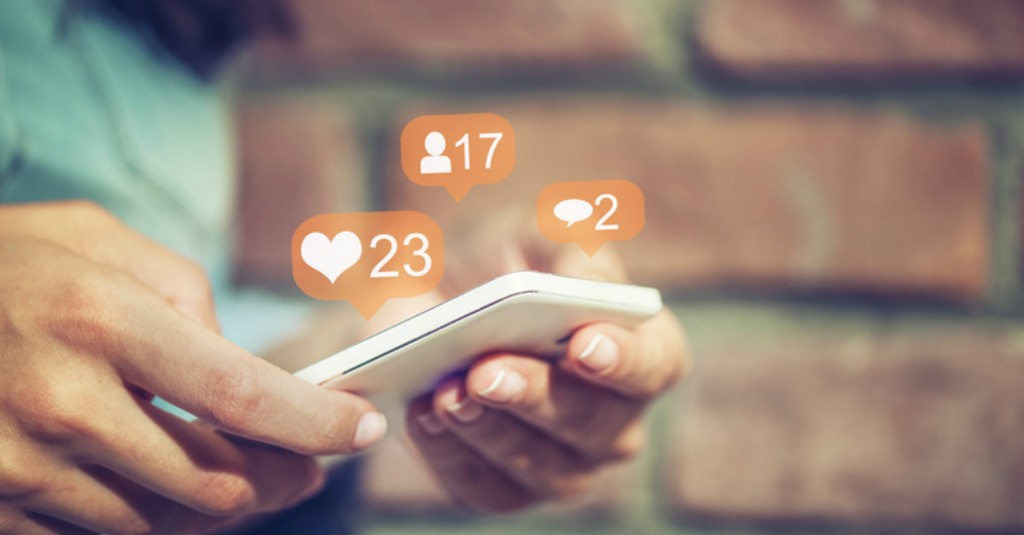 Classic songs like "Love Makes the World Go Round" and "All You Need Is Love" encouraged past generations to love one another.
As Christians especially, wouldn't it be wonderful if when people think of love, they think of how we love one another? If our social media posts, comments, interactions and responses reflect the love of God to all who see them?
Although some say the word "love" will lose its meaning if we say it too much, what if by loving each other more, our love for one another could increase? Instead of holding back, deciding whether to express love to others or not, what might happen if we let God's love generously flow through us—if we take the risk of being seen as overly-willing to love?
Especially now, where some believers' social media personas come across as unloving, argumentative, and disrespectful, it's good to remember what Jesus asked of us in John 13:34-35, "A new command I give you: Love one another. As I have loved you, so you must love one another. By this everyone will know that you are my disciples, if you love one another."
Ephesians 5:2, explains in more detail, "And walk in the way of love, just as Christ loved us and gave Himself up for us as a fragrant offering and sacrifice to God."
Scripture also urges us, "Above all, love each other deeply, because love covers over a multitude of sins" (1 Peter 4:8).
So as you look for ways to love one another on social media, here are 10 ways to begin.
Photo Credit: Getty Images
Slide 1 of 10
1. Love One Another by Holding Our Tongues
Social media is so much about "reacting" to what's posted by saying the first thing that enters our minds. Still Scripture warns us that, "The words of the reckless pierce like swords, but the tongue of the wise brings healing" (Proverbs 12:18).
Rather than responding before thinking through what we're saying, we can consider how it might affect others. We can choose to hold off on words that aren't loving, kind, or help to build up those who read it. Colossians 4:6 urges us to, "Let your conversation be always full of grace, seasoned with salt, so that you may know how to answer everyone."
Photo Credit: Unsplash
Slide 2 of 10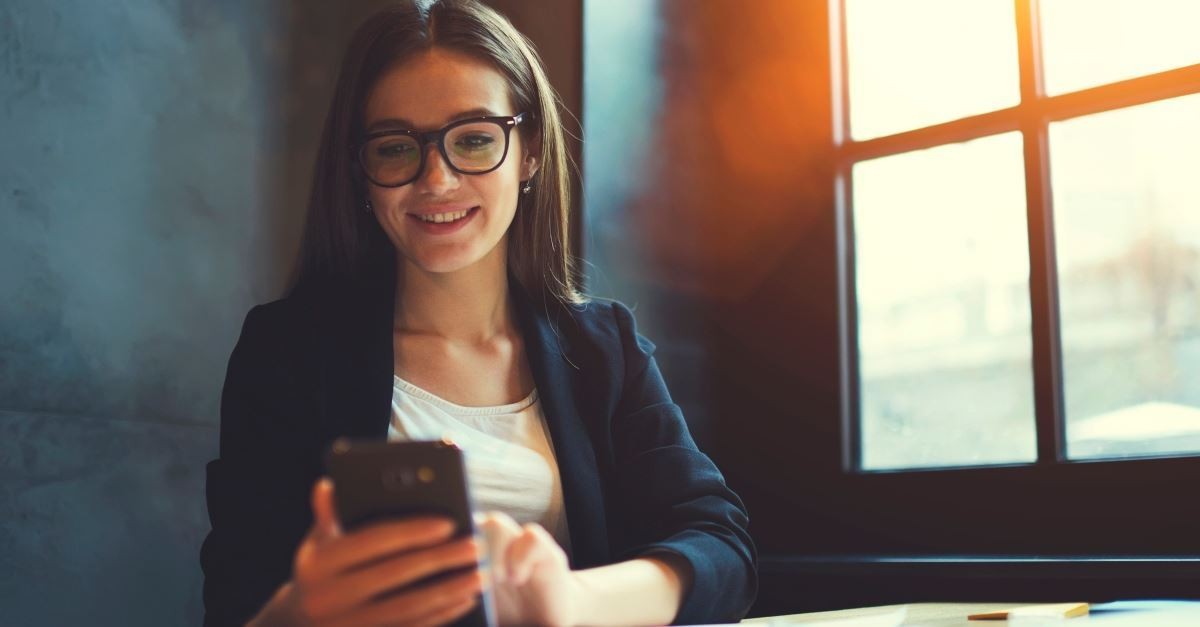 2. Love One Another by Clicking Generously
Most of us enjoy things even more when friends take the time to celebrate with us. Their friendship and support make our joys seem even sweeter.
As Romans 12:15 encourages, take time to rejoice with those who rejoice.
So why not take time to look on friends' accounts, purposely looking for comments, photos, and posts to love? Who knows how your engagement—whether through sharing a memory or encouragement, or even a simple click on the love icon—may be a way God's love touches their heart when they need it most.
Photo Credit: Getty Images/gaudila
Slide 3 of 10
3. Love One Another by Doing What We Want Others to Do
Most of us have friends on social media who don't ever interact with our posts, photos, or comments.
Their lack of response can cause us to feel snubbed, rejected, left out, feeling insecure like something's wrong with us, and more. Their lack of response tempts us to mirror their behavior by only showing love to those who show love to us.
Feeling this way may be a misalignment of our own hearts, fueled by past hurts and insecurities. So it's good for us to look at ourselves, to see if we are looking to others for approval and worth, rather than resting in God's love and the priceless value He has given us.
Also, it's important for us to check our motives for being on social media, asking ourselves if we are looking to clicks and comments for acceptance rather than believing and having confidence in what God says about us?
As well, to understand that social media reveals only a narrow representation of the other person behind the screen. Since we don't really know all that may be going on in their lives, we don't have to see their participation level as a reflection of our relationship with them.
So rather than writing off others who aren't treating us in the way we hope, Scripture reminds us, "If you love those who love you, what credit is that to you? Even sinners love those who love them" (Luke 6:32).
Rather, we can go against the flow and love others by interacting with them online—recognizing them, encouraging them—in the way you would like to to be interacted with. By doing so, we are choosing to follow Jesus' directive in Luke 6:31 to, "Do to others as you would have them do to you."
Photo Credit: Getty Images
Slide 4 of 10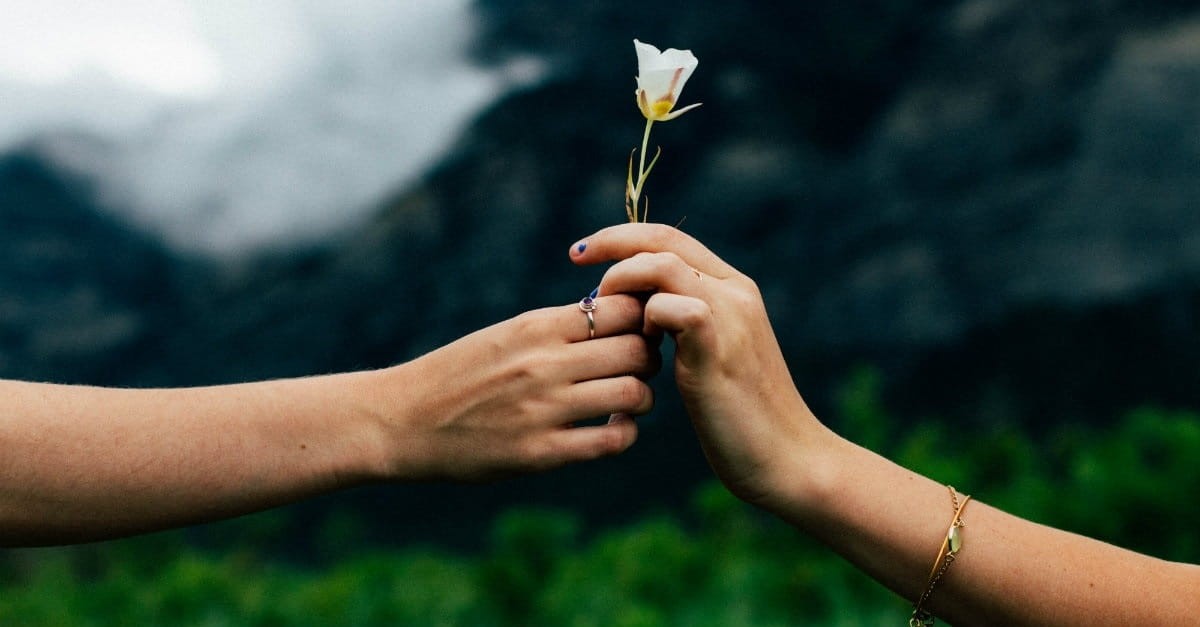 4. Love One Another by Honoring Each Other
Instead of "Humble Bragging" about our selves on social media, why not take an opportunity to honor others?
Where worldly wisdom tells us we have to look like we're on top and the best at everything, Christ's love encourages us to put others first, to make them more important than ourselves.
Romans 12:10, encourages us to, "Be devoted to one another in love. Honor one another above yourselves."
Although human nature's tendency is to feel jealous or competitive about others' accomplishments, adventures, and more, we can resist the temptation and choose love by sharing in their joy and happiness. We can lift others up on Social Media and help change it to be a more loving space.
As Proverbs 27:2 urges, "Let someone else praise you, and not your own mouth; an outsider, and not your own lips."
Photo Credit: Unsplash
Slide 5 of 10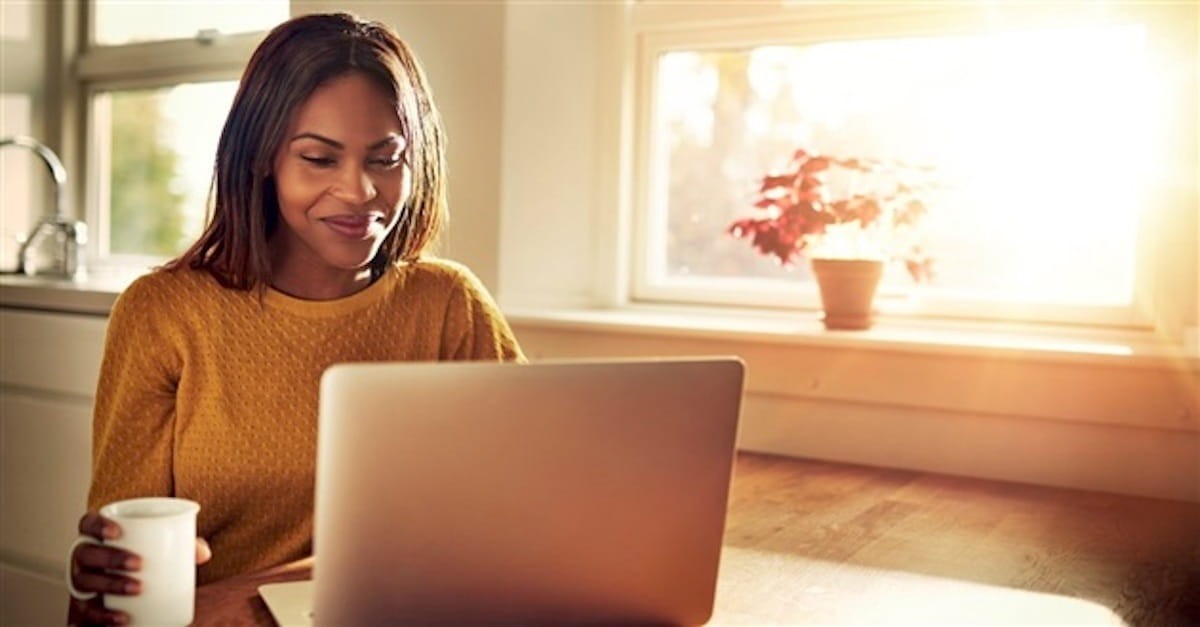 5. Love One Another by Remembering
Often something will remind us of a kind, generous, selfless, or helpful deed a friend or family member did for us in the past.
Instead of just letting it warm our hearts again, we can take our remembering as possibly God nudging us to recognize them. And you can do that with a loving post to honor their warmth and kindness.
Like all of us at times, they made need some encouragement and maybe God is reaching out through us to provide for them. In those moments, we can take time to let them know like Paul does in Philippians 1:3, "I thank my God every time I remember you."
Photo Credit: Getty Images/UberImages
Slide 6 of 10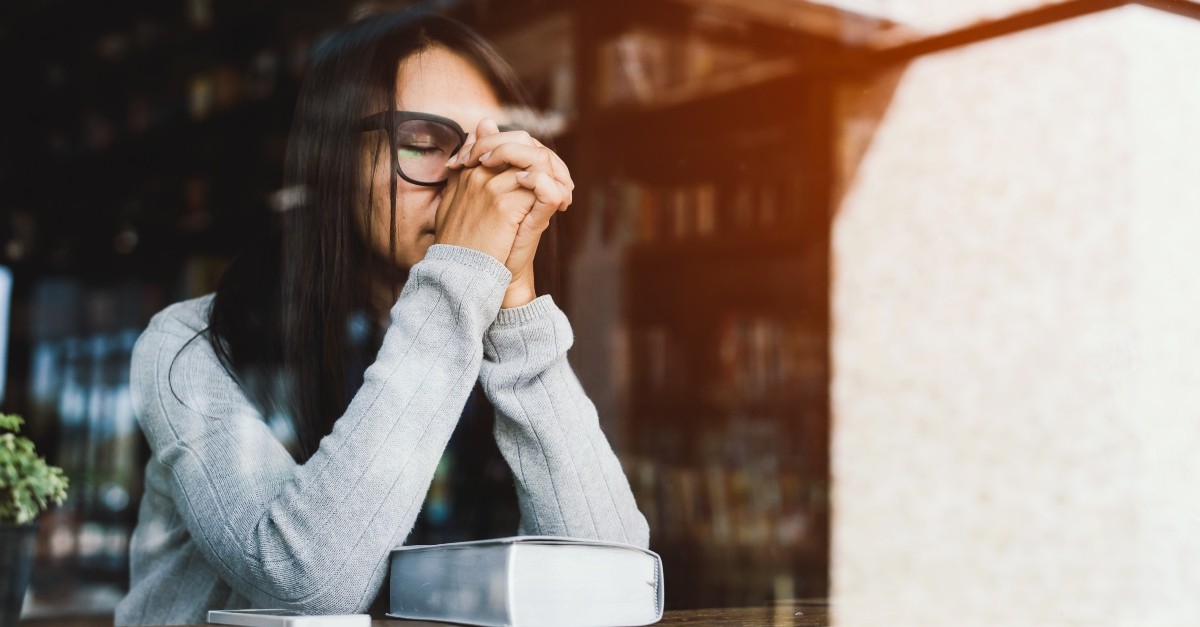 6. Love One Another by Praying
Why not make it a priority to pray for those we know on social media. Especially when individuals express areas of need, concerns, and distresses, we can choose prayer as our first response to their situation.
Scripture encourages "And pray in the Spirit on all occasions with all kinds of prayers and requests. With this in mind, be alert and always keep on praying for all the Lord's people" (Ephesians 6:18).
Whether praying privately without them even being aware of it, or telling them we're praying, or even writing out our prayer for them, we give God the opportunity to touch hearts through our words.
Photo Credit: Getty Images/palidachan
Slide 7 of 10
7. Love One Another by Sharing Our Stories
As Revelation 12:11 explains, our testimony is helping us to overcome in this world. So by sharing it on social media, we are reaching out in love, giving the Holy Spirit the opportunity to help others overcome in their life, too, through hearing it.
Although we may not ever know how God will move through our stories, we can trust He will reach out in love to inspire, minister, and speak to hearts through our testimonies.
Photo Credit: Getty Images/monke
Slide 8 of 10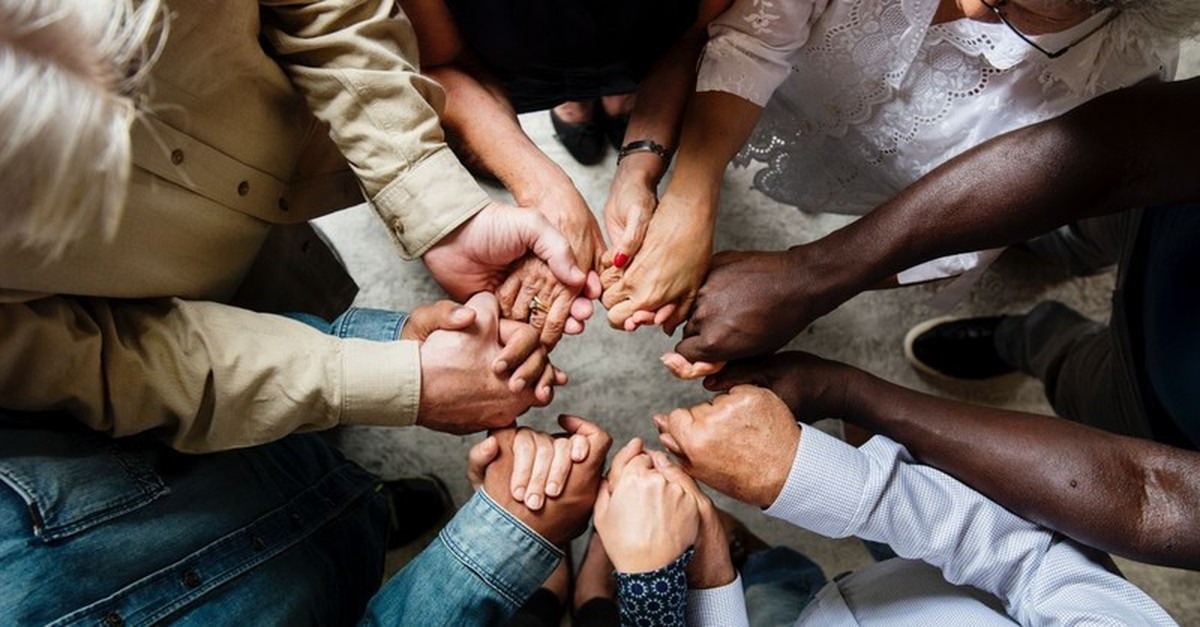 8. Love One Another by Connecting People
Most of us have social media connections from a variety of areas of our lives. It's where co-workers, family, acquaintances, friends, church members, schoolmates and more come together in one space.
With the mish-mashing of everyone, sometimes we have friends who don't know each other but might have a lot in common and enjoy meeting. Social media gives us the opportunity to connect them via cyber space introduction.
Like God often brings people together, as His dearly loved children, we can follow His example by walking in love and imitating Him (Ephesians 5:1-2).
Photo Credit: Getty Images/rawpixel
Slide 9 of 10
9. Love One Another by Making New Friends
We can choose to reach out in social media by inviting others to become friends. Not for the purpose of growing our network but to have an opportunity to encourage and uplift them whenever possible.
As Jesus opens His arms to us (Matthew 11:28), we can offer His love and encouragement to others, remembering how God loved and chose us (John 15:16).
Photo Credit: Getty Images
Slide 10 of 10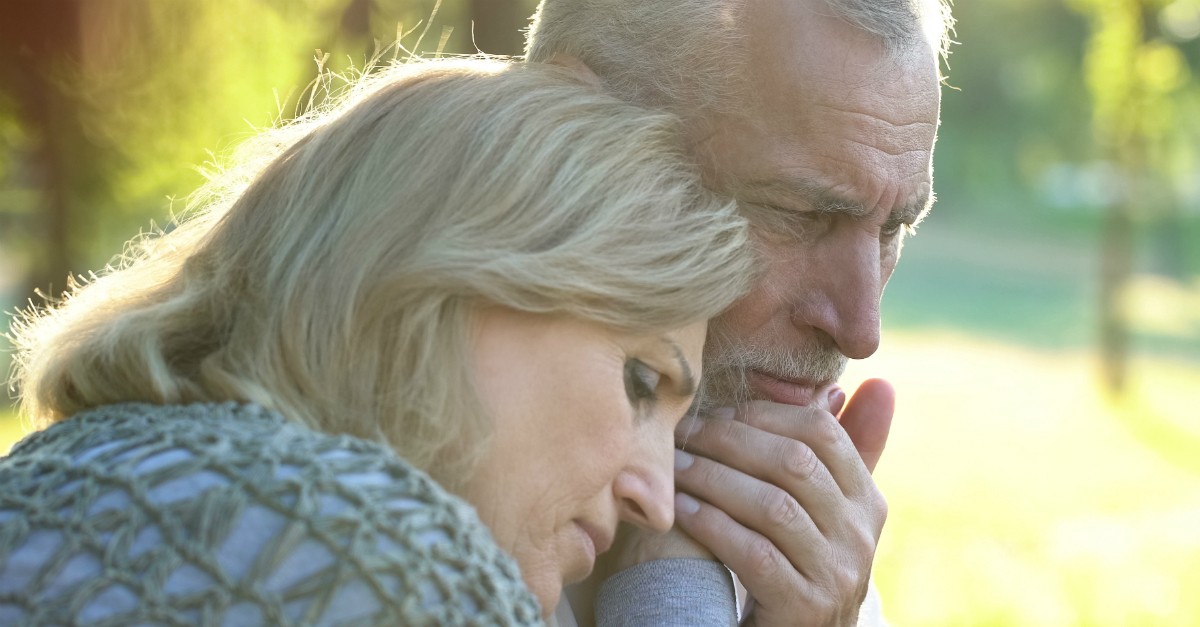 10. Love One Another Like There Is No Tomorrow
Sadly, how many people have found out via social media of the passing of a friend or loved one? Logging on to discover someone is no longer with us can be heartbreaking and difficult to process.
Sill experiencing loss in this way can help motivate us to take every opportunity to reach out in love to friends and loved ones while we have the opportunity.
Through it God can inspire us to look beyond ourselves, to live as James 4:14-15 urges, making the most of each day.
---
Lynette Kittle is married with four daughters. She enjoys writing about faith, marriage, parenting, relationships, and life. Her writing has been published by Focus on the Family, Decision, Today's Christian Woman, kirkcameron.com, Ungrind.org, StartMarriageRight.com, and more. She has a M.A. in Communication from Regent University and serves as associate producer for Soul Check TV.
Photo Credit: Getty Images/Motortion
Originally published Wednesday, 12 February 2020.