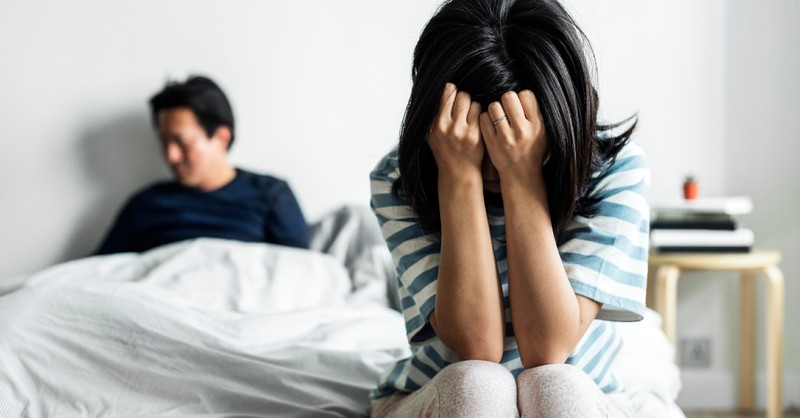 9 Steps to Restoring Trust in a Troubled Marriage
Betsy St. Amant Haddox

iBelieve Contributing Writer
We all know by now, married or not, that trust is much harder to restore than it is to break. Whether the trust that was broken was done so in a gradual fade over time, or snapped overnight, the healing process is slow and painful.
The Bible has a lot to say about marriage, and even more to say about trusting the Lord. Perhaps one of the best ways to rebuild trust in a troubled marriage is to focus more on our trust in God, and less on the actions, sin, and betrayals of our spouse. "It is better to take refuge in the Lord than to trust in man" (Psalm 118:8).
Easier said than done sometimes, right?
Don't get me wrong. Marriage is a good thing. God declared that it wasn't good for Adam to be alone.
"Therefore a man shall leave his father and his mother and hold fast to his wife, and they shall become one flesh." (Genesis 2:24)
"He who finds a wife finds a good thing and obtains favor from the Lord." (Proverbs 18:22)
But because of the fall of man and the entrance of sin into the world, our ideal relationships with God and with each other were broken. This side of Heaven, those relationships will never be fully restored and whole. But they can still be good.
We all know by now, married or not, that trust is much harder to restore than it is to break. Whether the trust that was broken was done so in a gradual fade over time, or snapped overnight, the healing process is slow and painful. But just like significant wounds don't heal in a day, trust isn't rebuilt in a twenty-four hour period. When a spouse has been betrayed and hurt by the other, the cut is deep. It most often requires more than a Band-Aid. It's not impossible, but it takes work—on behalf of both parties.
Here are 9 steps to restoring trust in a troubled marriage.
1. Counseling
Not every instance of broken trust demands counseling, but many instances do. And that's okay. If that's necessary—do it! Do whatever it takes to get your marriage back on track. A Christian mediator or counselor can help a couple talk through the tough stuff, stay on topic, and find a resolution. There is zero shame in seeking this wisdom from another. If your marriage has been wounded by sexual adultery, I especially recommend professional help for proper healing. It's a serious wound that, left untreated, can become infected and create lasting damage.
"Let marriage be held in honor among all, and let the marriage bed be undefiled, for God will judge the sexually immoral and adulterous." (Hebrews 13:4)
2. Quality Time
Go on a date. Sometimes, if one party in the marriage is still hurt, forced time together might sound like a nightmare. But when both partners are ready, quality time without kids or interruptions from work can go a long way. Share a meal together. Take a long walk downtown or somewhere scenic. Skip the movie and have a date in a place where you have to talk to and engage with one another. Hold hands. Laugh. Remember why you fell in love in the first place—and give the Holy Spirit time to soften your heart.
3. Listen and Communicate
When a spouse has been betrayed in marriage, the best way to build trust again is for the offending party to simply listen. Sitting down and giving the hurt spouse their full attention, with zero interruptions or judgment, can be a balm to a stinging wound. Even if the offended spouse has said it all before, listen one more time. Offer assurance, if possible. Talk. Share your heart in return. Vulnerability is a beautiful gift that tears down walls and puts you both back on the same team.
There are always exceptions, but typically, men tend to struggle with listening more than women. The Bible commands husbands to show honor to and live with their wives in an understanding manner. "Likewise, husbands, live with your wives in an understanding way, showing honor to the woman as the weaker vessel, since they are heirs with you of the grace of life, so that your prayers may not be hindered" (1 Peter 3:7).
Wives also have instructions from God for their role in marriage, namely, respecting their husbands. "However, each one of you also must love his wife as he loves himself, and the wife must respect her husband" (Ephesians 5:33).
Simply put, when both spouses live their intended roles, there is harmony. Listening to each other can help bring about the trust needed for each spouse to feel safe in living out their role, to the glory of God.
4. Spend Time in the Word and in Prayer Together
Nothing mends wounds faster than time spent in the Word. When a couple comes to the Lord together—broken, desperate, and seeking that three-fold strand—God is glorified.
"For if they fall, one will lift up his fellow. But woe to him who is alone when he falls and has not another to lift him up! Again, if two lie together, they keep warm, but how can one keep warm alone? And though a man might prevail against one who is alone, two will withstand him—a threefold cord is not quickly broken." (Ecclesiastes 4:10-13)
Make time for God's word individually and together.
5. Put aside Pride
When someone has hurt someone else, it's a natural defense to feel prideful and start listing the things the other party did wrong in the past, instead. But this survival instinct only pours salt into your spouse's open wound. If you're looking to rebuild trust in your marriage, put aside your pride and focus on your spouse's pain. Own your mistake, and do what it takes to make it right—rather than try to minimize it for pride's sake. The Bible says that God resists the proud but gives grace to the humble (James 4:6).
6. Let Go of Grudges
There's a difference between enforcing healthy boundaries and holding a grudge. Holding a grudge usually reveals itself in ways where the punishment doesn't fit the crime. For example, if a spouse feels betrayed because their partner was caught with pornography, it's a clear sign of a grudge if that spouse finds themselves griping about cooking their spouse dinner, angrily snatching their laundry off the floor, or yelling about the way they snore. That can be a sign of a deeper layer of bitterness and unforgiveness still lurking that needs to be addressed before trust can be rebuilt.
7. Offer Forgiveness
For a believer, forgiveness is key. This doesn't mean you take down boundaries and allow your spouse to run you over or keep repeating the same sin with zero consequences. Rather, forgiveness is acknowledging what's happened and trusting the Lord with it. Every sin on earth either has been atoned for by the death of Christ on the cross. If you withhold forgiveness from your spouse, you're essentially saying that what he or she did was so awful, Jesus' death on the cross for them as a fellow Christian didn't cover it. Again, forgiveness does not mean condoning the sinful behavior. It means following a biblical command and bringing peace to your soul by letting go. A counselor can help further walk through the process of setting boundaries after forgiveness has taken place.
8. Be Patient
Both parties need to be patient when rebuilding trust in a troubled marriage. This process can take days, weeks, months, or possibly even years to be fully restored, depending on the severity of the offense. If you're the offending party, it's your responsibility to not pressure your spouse into rushing the process.
"Love is patient and kind; love does not envy or boast; it is not arrogant or rude. It does not insist on its own way; it is not irritable or resentful; it does not rejoice at wrongdoing, but rejoices with the truth. Love bears all things, believes all things, hopes all things, endures all things." (1 Corinthians 13:4-7)
If one spouse was betrayed by lies, the offending spouse should show patience and compassion when the offended spouse consequentially starts to ask a lot of questions. If one spouse was betrayed by an affair, the offending spouse should show patience and grace when the offended spouse asks to see "evidence" of trustworthiness via reading private messages.
9. Show Trust Again
At some point, both spouses must simply take the leap and trust again. Just like Indiana stepped out in faith on the rocky cliff in the movie Indiana Jones and the Last Crusade, there comes a time in relationships where spouses either "sink or swim." If your marriage is worth fighting for (and the Bible says it is) then stepping out at some point becomes your only option. The good news is, you're not alone. The Holy Spirit is with you. You're not blindly trusting your human, sinful spouse (just as you are also quite human and sinful)—you're surrendering to and trusting a holy God to lead and guide your marriage. Ultimately, so much of our relationships are outside of our control. We can only work on ourselves, pray, and trust the Lord as we seek to trust our spouse more and more each day. Nothing will be perfect this side of Eden, but in the meantime, we do well to take Peter's advice.
"Above all, love each other deeply, because love covers over a multitude of sins." (1 Peter 4:8)
Photo Credit: © Getty Images/Rawpixel
---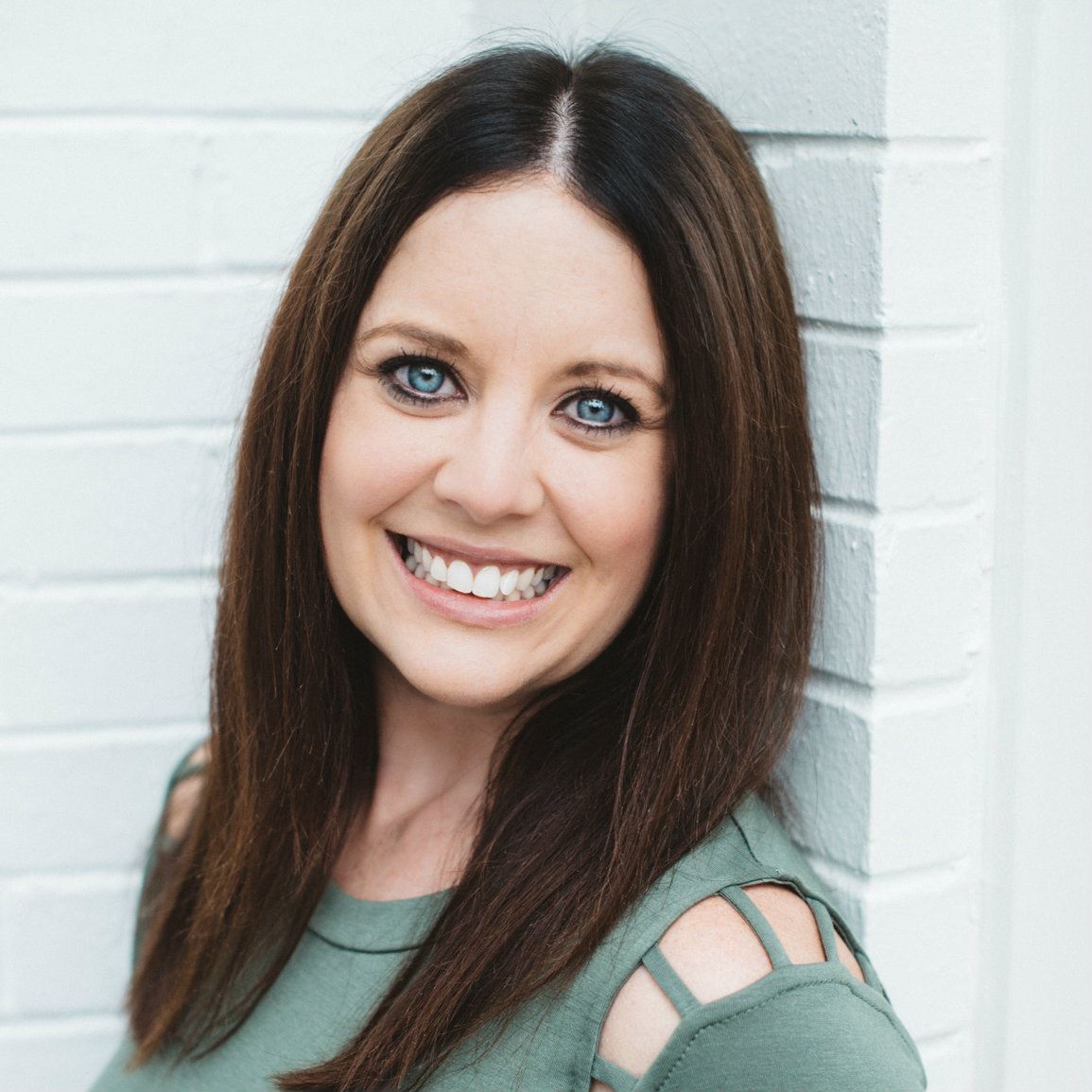 Betsy St. Amant Haddox is the author of more than fifteen inspirational romance novels and novellas. She resides in north Louisiana with her hubby, two total-opposite young daughters, a vast collection of novels, and an impressive stash of Pickle chips. Betsy has a B.A. in Communications and a deep-rooted passion for seeing women restored in Christ. When she's not sweating it out at Camp Gladiator or trying to prove unicorns are real, Betsy can usually be found somewhere in the vicinity of a white-chocolate mocha. Look for her latest novel with Revell, Tacos for Two, coming October 2021. You can visit Betsy at http://www.betsystamant.com and hear her speak live April 10th, 2021 at the virtual Launching Into Freedom conference for divorced women. Register for this free event at https://rebrand.ly/Betsy-St-Amant-Haddox
---
Want more interaction with the women of iBelieve? Join our fans, writers, and editors at the iBelieve Facebook group, Together in Faith, for more videos, stories, testimonies, prayers and more. Visit here to join the community!
Comments
---
---