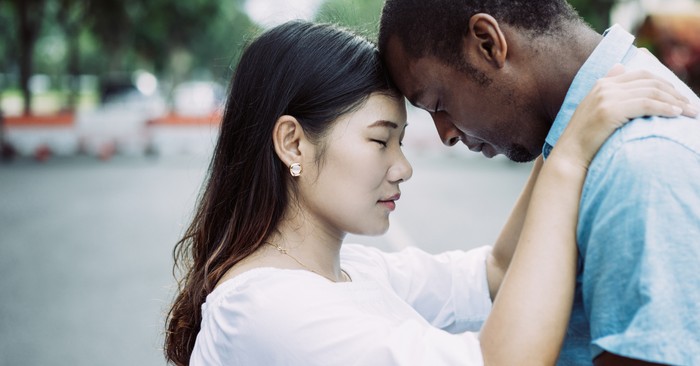 Grant him the ability to turn away from what is wrong and seek wise counsel and discernment when it comes to his family, career, and life-changing moments.
When I was new to this whole marriage thing and still learning about my husband, I attended a women's Bible Study entitled, "How to be a Godly Wife." Feeling that I needed so much help in this area, I got to soak up a wealth of information from some pretty incredible women. When we got to the topic of praying for our husbands, one story in particular stood out to me. This sweet woman shared how she kneeled down to pray by the backdoor every day when her husband left for work. That is until, one day, he forgot his wallet and came rushing back into the house, swinging open the door and slamming her head so hard it gave her a concussion. Ouch! Talk about a powerful prayer!
The moral of the story is this: our prayers are powerful, but if you kneel down to pray and close your eyes, just be a little aware of your surroundings. Her words, not mine – ha! But, in all honesty, I share her story to tell you that I was truly amazed (and am still amazed) at this woman's dedication and devotion to her husband and, more importantly, to her God!
Friend, I will be the first to admit that I am not the best at praying diligently for my hubby. In fact, last night, as we crawled into bed and our heads hit the pillow, he let out a big sigh (we have teens, and it was a rough night). I rolled over and asked how I could pray for him. His initial response was a chuckle. I'm assuming he thought I was being sarcastic after we had a meltdown mere minutes ago with our oldest daughter. But, after a moment of thinking, he said this… "Pray that I am being obedient to God, that I serve my family well, and that I gain just a little wisdom and discernment." Then he added, "Because sometimes I feel like I am failing."
My heart sort of melted. In a sense, I felt like I had failed him. The bottom line is this - our husbands desperately need our prayers, every single day. They are faced with so many trials that come with a society that is downplaying their God-given roles, stealing away their ability to be the men they were created to be, and tripping them up at every turn. When we pray for them, and better yet, let them know we are praying for them (or ask how we can pray for them), it gives them the courage to fight against all the brutal attacks that come their way.
So, will you join me in lifting up our dear husbands and covering them in prayer? Find a "safe spot" and pour out your heart, then cover your sweet guy with the most powerful weapon you have!
A Prayer for Obedience
"Peter and the other apostles replied: 'We must obey God rather than human beings!'" Acts 5:29
God, thank you for my husband. I lift him up to You today. Please extend Your loving presence, and move in his life in a mighty way, teaching Him the ways in which You are calling him to live. I pray that he will soak in Your Word and listen to You with an open heart, choosing to be obedient and follow You with his whole heart. Amen.
A Prayer to Serve His Family
"The father of a righteous child has great joy; a man who fathers a wise son rejoices in him." Proverbs 23:24
O Lord, I praise You for my husband. He is a good man and faithful husband and father. Please fill him with Your goodness and give him the strength to continue to serve his family well, especially when times get hard and he feels discouraged. Grant me the ability to speak love into his life and encourage him to find joy and rejoice in You as we raise our family together. Amen.
A Prayer for Wisdom and Discernment
"If any of you lacks wisdom, you should ask God, who gives generously to all without finding fault, and it will be given to you." James 1:5
Father, You are all-knowing and wise, holding every single detail of our lives in Your hands. I pray that You give my sweet husband a heart that yearns to hand over his entire life to You, accepting Your will and way for His life. I pray that You would make his path so clear, that it gives him full confidence to walk in it. Grant him the ability to turn away from what is wrong and seek wise counsel and discernment when it comes to his family, career, and life-changing moments. Amen.
A Prayer to Walk in Humility
"He has shown you, O mortal, what is good. And what does the Lord require of you? To act justly and to love mercy and to walk humbly with your God." Micah 6:8
Jesus, I come to You with an open heart and pray that my husband will humble himself before You. I pray that You renew his mind to not seek after the ways of the world or selfish ambition, but rather to do what is good in Your eyes and to act justly. I ask that You soften his heart to serve others by generously showing mercy and help him to lean into Your promises, reminding him that You supply our every need. Amen.
A Prayer to Guard His Heart and Mind
"Do not be anxious about anything, but in every situation, by prayer and petition, with thanksgiving, present your requests to God. And the peace of God, which transcends all understanding, will guard your hearts and your minds in Christ Jesus." Philippians 4:6-7
Lord, You tell us not to be anxious about anything, but oftentimes I grow concerned about the enemy's agenda to attack marriages today. So, I humbly submit my sweet husband to You. Please protect him and guard his heart and mind from the temptations of this world. Remove any sinful paths or lustful thoughts and grant him the courage and self-control to reject all evil and cling to what is good, just, right, and true. Amen.
A Prayer for Fellowship
"And let us consider how we may spur one another on toward love and good deeds, not giving up meeting together, as some are in the habit of doing, but encouraging one another - and all the more as you see the Day approaching." Hebrews 10:24-25
Faithful Father, I am so thankful that You created us for community to have support and accountability. Please place men in my husband's life who will encourage him to be a godly man, husband, and father. Give him the courage to show a little vulnerability with trusted men who will offer ways to grow his faith and provide wise counsel. Spark a passion within him that will allow him to be discipled while, in turn, giving him opportunities to disciple other men. Amen.
A Prayer for Leadership
"Be on your guard; stand firm in the faith; be courageous; be strong. Do everything in love." 1 Corinthians 16:13-14
God, If I were being honest, it pains me when my husband feels like he is ill-equipped or unable to carry out the roles You have laid before him. The lies are often very loud, and he entertains them, as we all do. Please draw near and help him stand firm on the truth that You call him to lovingly lead, provide, and protect his family with integrity and a servant's heart. And God, please help me be the helper and teammate he needs, so with You, we can do this life together. Amen.
A Prayer for Provision
"And my God will meet all your needs according to the riches of his glory in Christ Jesus." Philippians 4:19
Lord, You are so faithful, and your goodness overflows. We thank you for the many blessings You have so graciously given our family. Please lead and direct my husband as the provider of our home and help him make wise choices regarding our blessings and finances. Give him the heart to use the gifts You have given us to take care of the needs of our family as well as bless others. I ask this in Your holy name Amen.
My Prayer for YOU
Dear God, I lift up the sweet woman who is laying eyes on this right now and striving to find meaningful prayers to cover her husband. I pray that You come alongside her and give her the courage to place her heart, worries, and requests at Your feet. Help her seek You first and foremost, handing over any heavy burdens or expectations she longs for her husband to fulfill, realizing her worth, value, and identity come from You alone. Soften her heart to see her husband the way You do, open up lines of communication so that they can connect on a deeper level, and bring Your everlasting and unexplainable peace upon their marriage as they come in and out of various seasons of this life. You are such a good Father; thank you for the beautiful gift of marriage. Amen.
Photo Credit: ©GettyImages/MangoStarStudio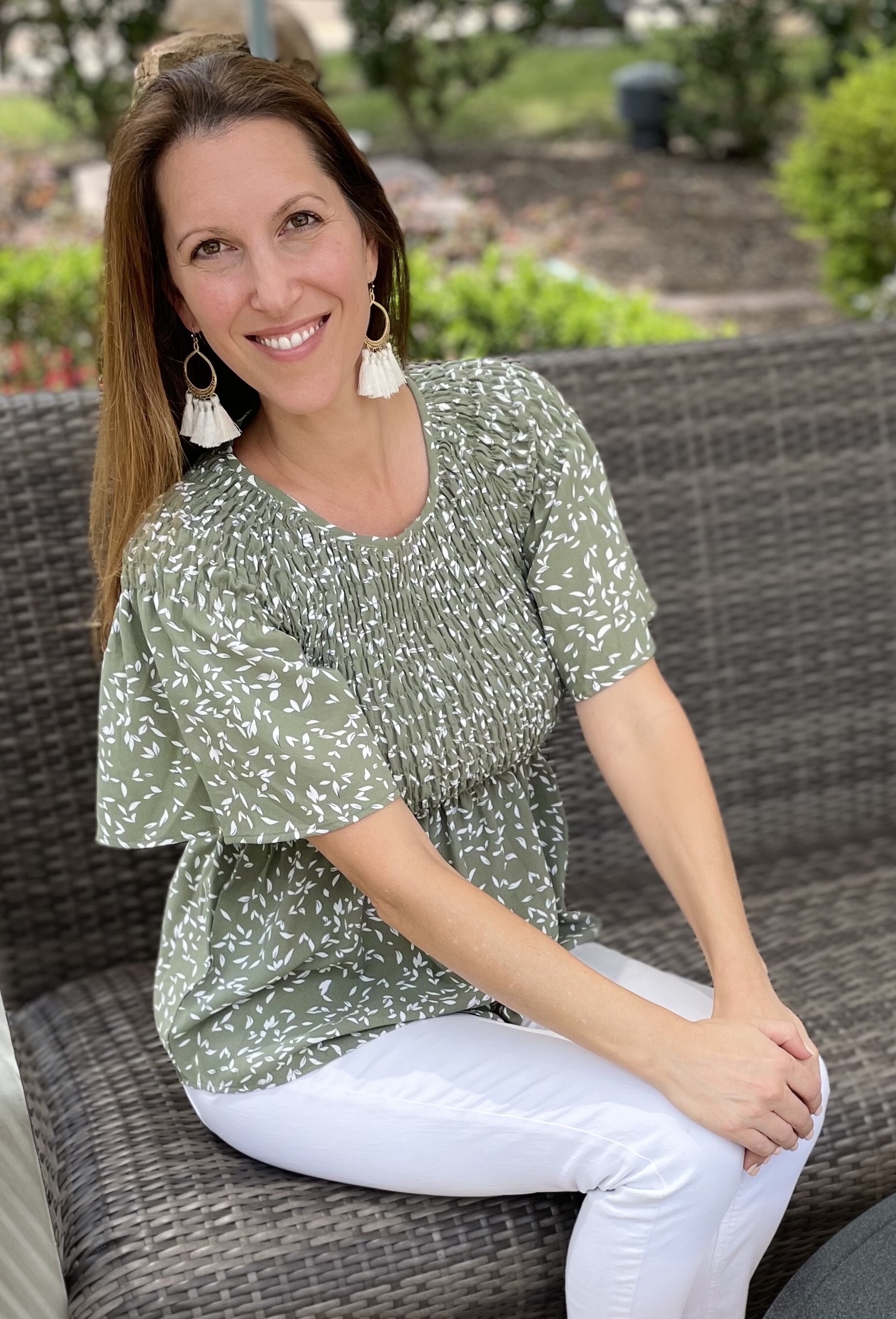 Alicia Searl is a devotional author, blogger, and speaker that is passionate about pouring out her heart and pointing ladies of all ages back to Jesus. She has an education background and master's in literacy. Her favorite people call her Mom, which is why much of her time is spent cheering them on at a softball game or dance class. She is married to her heartthrob (a tall, spiky-haired blond) who can whip up a mean latte. She sips that goodness while writing her heart on a page while her puppy licks her feet. Visit her website at aliciasearl.com and connect with her on Instagram and Facebook.
Related podcast:
The views and opinions expressed in this podcast are those of the speakers and do not necessarily reflect the views or positions of Salem Web Network and Salem Media Group.
Related video:
Video credit: ©RhondaStoppe/SWN
---
---