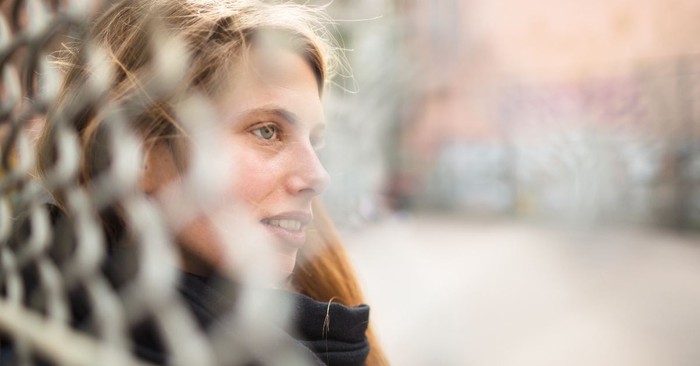 A father is a daughter's first experience with the male gender. He should demonstrate what love looks like and how she should be treated by a man. It is through her father's eyes that a woman should feel valued, loved and affirmed—but what if she doesn't?
What if a father's actions teach his daughter that she is not valued or loved at all? What if she feels rejected by her dad instead? If this rejection happens not once, but several times throughout her lifetime, she may find it difficult to heal.
It is unfathomable to think that a father would ever reject his own daughter, but it happens. A forgotten birthday, an missed event, or the reluctance to listen can all communicate rejection in the heart of a daughter. Consequently, the woman incurs unexpected and unwanted wounds from her dad's actions.
The pain of these experiences can potentially last a lifetime. She can find herself crippled in relationships with men, debilitated in her self-esteem, and fearful of experiencing this same rejection from others. Although a father's rejection is painful to experience, it is possible to heal from this pain.
Below are 7 practical ways to heal from a father's rejection.
Photo Credit: Getty Images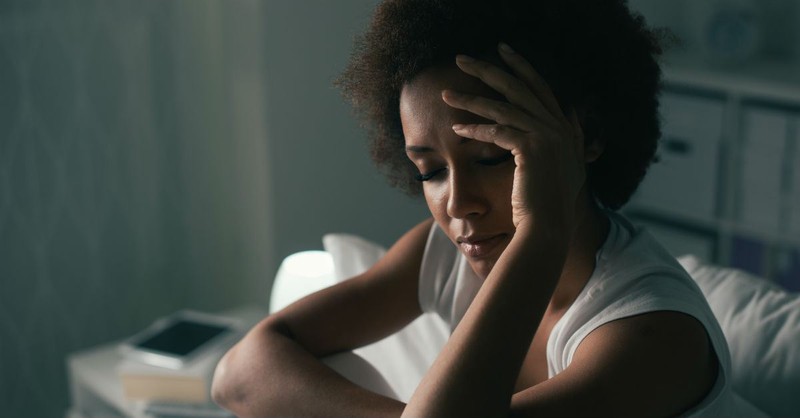 1. Grieve
If we have experienced rejection from our fathers, an obvious, but sometimes ignored step, is that of grieving. Sometimes we need to communicate to ourselves that it is okay to acknowledge and grieve the pain of rejection. Although it may be tempting to excuse or dismiss the pain, we must give ourselves permission to grieve what has been lost.
This may mean grieving our childhood, important milestones, or relationships that have been negatively impacted. Strength does not mean we have to be a superwoman grinning and bearing our pain. We can take the necessary time to grieve rejection from our fathers.
In fact, the Bible encourages us to mourn in Matthew 5:4 (KJV) when it says, "Blessed are they that mourn: for they shall be comforted."
You may be questioning how someone who mourns pain of this nature could be blessed. The blessing is not in the mourning, but in the promise of being comforted. This comfort is offered from God through the pages of Scripture and it is available for you. If you are grieving the rejection of your father, know that you can find safety in the grieving process because God promises that you will be comforted.
Related: Check out Kia's FREE podcast: Hope for Women with Father Wounds - listen to the first episode now!
Photo Credit: Thinkstock/Demaerre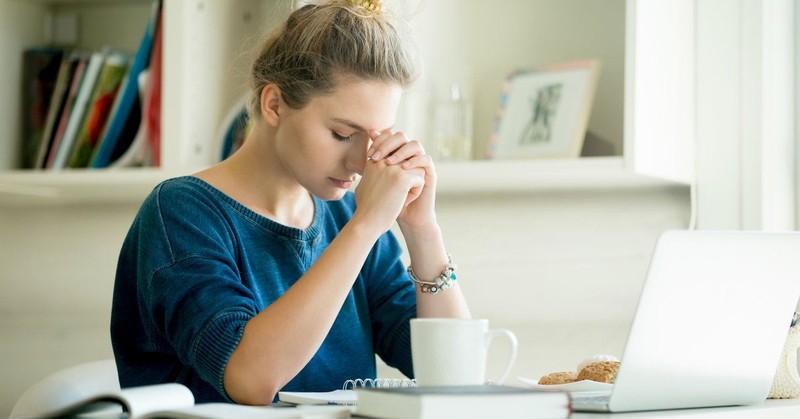 2. Develop Your Relationship With God
When a woman is rejected by her father, this may give her a distorted view of God. She may be tempted to perceive that God is like her father and will reject her in the same way. In order to develop a healthy view of God, a woman must invest in getting to know who God is through the reading of His word.
In Matthew 11:28-30 (KJV) we see Jesus extending an invitation to those who are weary and burdened. He says, "Come to me, all you who are weary and burdened, and I will give you rest. Take my yoke upon you and learn from me, for I am gentle and humble in heart, and you will find rest for your souls. For my yoke is easy and my burden is light."
Although a woman may experience rejection from her father, prior to her birth she was already accepted by God. Before we were born, God knew us and loved us. As it says in Psalms 139:13, "For you created my inmost being; you knit me together in my mother's womb." God overwhelmingly communicates his desire to know and commune with His people. He desires to take the pain experienced through rejection and exchange it for the unconditional love found in Christ alone.
This relationship offers a pathway by which a woman wounded from the rejection of her father can know unexplainable peace and healing. We can take our pain to God in prayer and trust that He will hear, accept, and comfort us in our distress.
Photo Credit: Thinkstock/Fizkes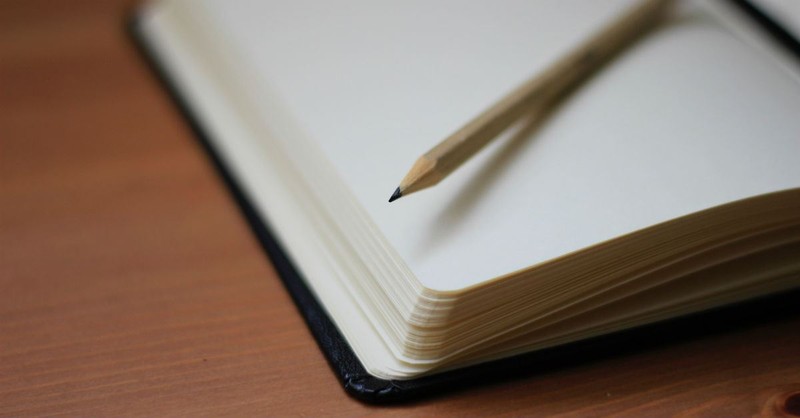 3. Write a Forgiveness Letter
"Have you written a forgiveness letter to your father?" were the words my counselor asked me several years ago. These words were a catalyst for healing from the rejection of my father because it helped me process pain in a way I had previously been unable to do.
In fact, initially, I had a difficult time completing the letter in one sitting. There were times in the letter writing process that uprooted deep-seated hurts repressed for years. Those hurts had to be grieved before I could continue writing.
Sometimes we suppress our pain in order to survive, but God cannot heal our hearts if we are reluctant to be truthful about our hurt. We must be willing to surrender our pain to the One that can do something about it. In 1 Peter 5:7 (NLT) it says, "Give all your worries and cares to God, for he cares about you." A forgiveness letter is a practical tool that we can use to give the pain of rejection to God.
Photo Credit: Unsplash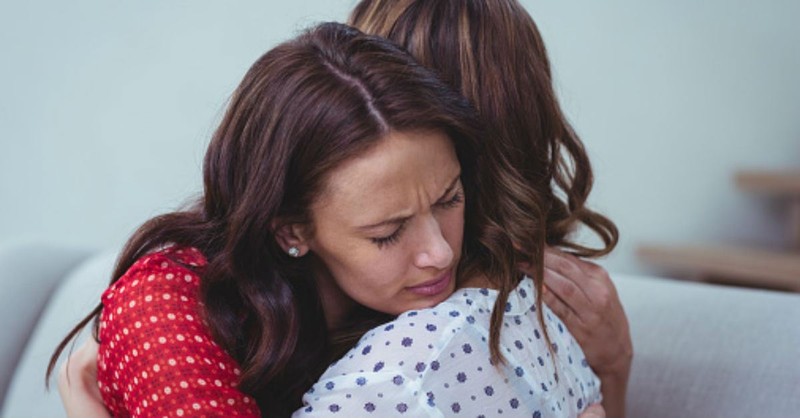 4. Seek Wise Counsel
For some, there is a stigma associated with seeking a counselor to process pain. God, however, encourages us to seek wise counsel in His word. In Proverbs 11:14 it says, "Where no counsel is, the people fall: but in the multitude of counselors there is safety." Counseling is another practical resource to help women heal from a father's rejection.
It is not a sign of weakness, rather a demonstration of tremendous strength. The act of seeking counsel demonstrates a desire to heal, and sometimes our healing may require assistance from others. God has uniquely gifted individuals to help others process their pain as it says in Proverbs 20:5 (ESV): "The purpose in a man's heart is like deep water, but a man of understanding will draw it out."
Photo Credit: Thinkstock/Wavebreakmedia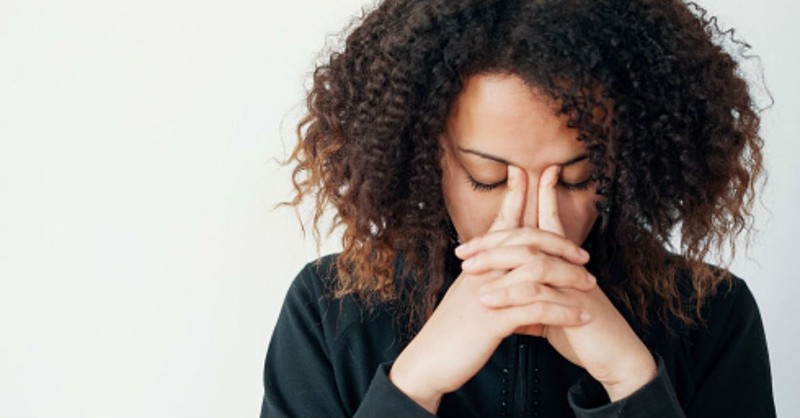 5. Identify Lies We Told Ourselves
There may be lies women believe as a result of experiencing rejection from a father. Statements like, "I am unloved, I am unwanted, and I am not cherished," are a few of the lies that might reverberate in a woman's mind. The Bible, however, tells us that Satan is the father of lies in John 8:44. Women who have been rejected by their fathers must diligently identify lies and counter them with the truth of God's word.
Photo Credit: Thinkstock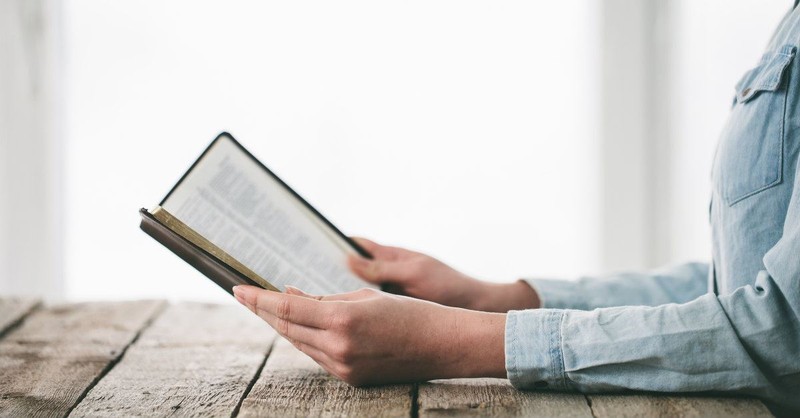 6. Replace Lies with Truth
In Romans 12:2 (NIV) it says, "Do not conform to the pattern of this world, but be transformed by the renewing of your mind. Then you will be able to test and approve what God's will is - his good, pleasing and perfect will." In order to distinguish between the truth and a lie, we must know what truth is. This means we must be intentional about reading what God says about His love for us in His word.
If we know that John 3:16 (NIV) says, "For God so loved the world that he gave his one and only Son, that whoever believes in him shall not perish but have eternal life," then we can use that truth to debunk the lie that says we are not loved. The devil would have us believe we are not loved so that we won't experience the abundant love God wants to give us. We must refuse to accept the lies and cling to truth.
Photo Credit: Thinkstock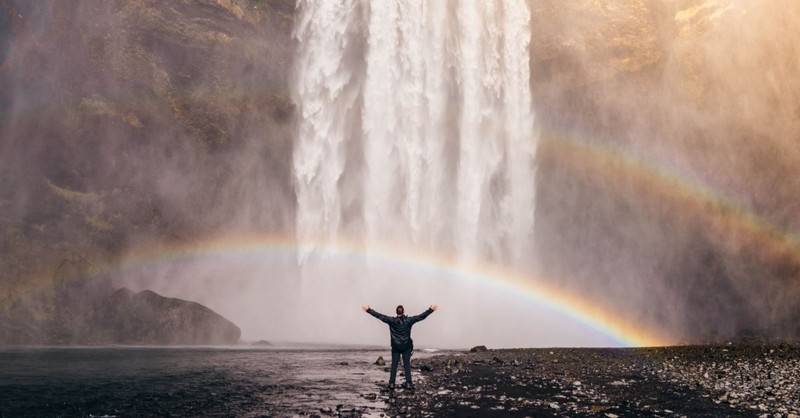 7. Choose Joy
In this life, no one is exempt from experiencing pain. Sometimes the pain we experience deceives us into thinking that our pain is much worse than that of another. Whereas this may be true, we must accept the reality that God has allowed the pain we experience in our lives for a reason. He has a purpose and a plan for everything, including the rejection of a father.
In saying that, we have a choice in how we respond. Although it may be tempting to wallow in the pain, this will not propel us forward. God's word offers a suggestion that is the antithesis of this. In Philippians 4:4 (NIV) the apostle Paul commands us to, "Rejoice in the Lord always…" This option may seem unrealistic when we consider our circumstances, however, when we look to Christ and reflect on His suffering, we are able to gain a new perspective on pain.
God is able to use the pain from a father's rejection to mature our faith, as it says in James 1:2-3. "Consider it pure joy, my brothers and sisters, whenever you face trials of many kids, because you know that the testing of your faith produces perseverance." In addition to producing Christ-like character in us, God is able to use our healed hearts to encourage others.
I am evidence of this truth, and if you have experienced the rejection of a father, He can do this incredible work in your life too.
---
Kia Stephens is a wife and homeschooling mama of two who is passionate about helping women know God as Father. For this reason, she created The Father Swap Blog to be a source of encouragement, healing, and practical wisdom for women dealing with the effects of a physically or emotionally absent father. Each week through practical and biblically sound teaching she encourages women to exchange father wounds for the love of God the Father. For more encouragement download Kia's free ebooks, Hope for the Woman With Father Wounds and Forgiveness Hacks: 5 Strategies to Help You Forgive. Additionally, you can connect with Kia on Facebook, Instagram, Twitter, and Pinterest.
Photo Credit: Unsplash/Jared Erondu

Originally published Tuesday, 09 June 2020.
---
---