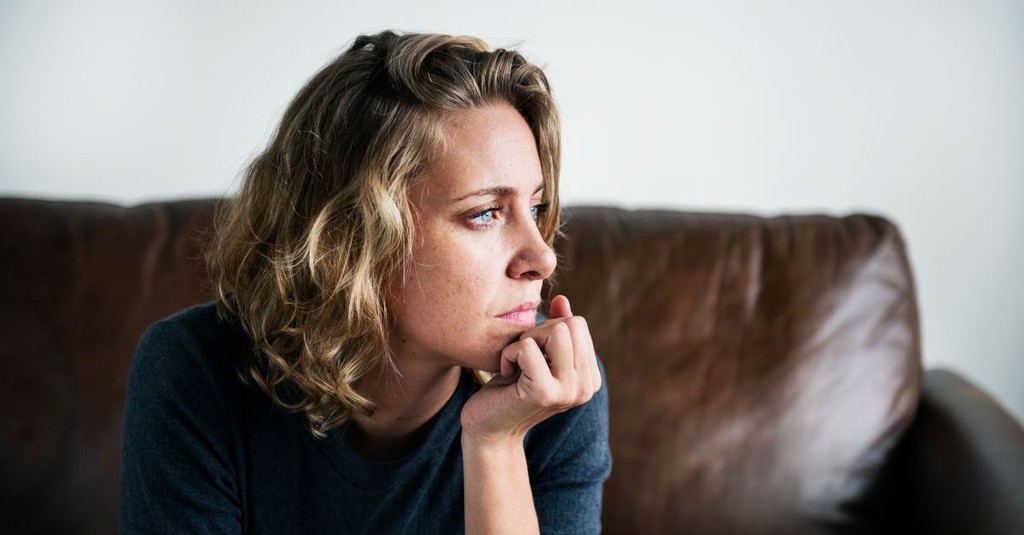 "Just be patient. You're going to find love when you least expect it". How many times have you heard this advice being single? It's SO much easier to give that advice than to receive, right? Although being single has benefits that I'll highlight below, it's not always enjoyable. I was able to embrace it, but there were certainly ups and downs that I believe all of us go through. Here are some of the hard things no one really talks about being single, and how I overcame them.
1. Being Patient Seems Impossible
Patience is a virtue. Everyone has heard that saying. But it seems near impossible when you are single and all of your friends are getting engaged and married. Additionally, and as time goes on, when women reach their thirty's, patience tends to be at an all-time low waiting for your prince charming to arrive. However, Psalm 27:14 encourages us to "wait on the Lord."
What if you begin to practice replacing that impatience with time spent seeking God and waiting on Him? Instead of spending your time dwelling on being single and feeling internal pressure to find love, use that time to seek God and a relationship with him. You'll find comfort that He has a plan.
Don't rush God's plan. You're in the exact chapter you're supposed to be in. Keep reminding yourself of this. The Bible does a great job of that. Don't rush into the next chapter of your life when this one isn't complete. The next chapter has to build on this one to make a really good story. Seek God in the waiting. "And let us not grow weary…for in due season, we will reap the harvest" (Galatians 6:9).<
Slide 1 of 5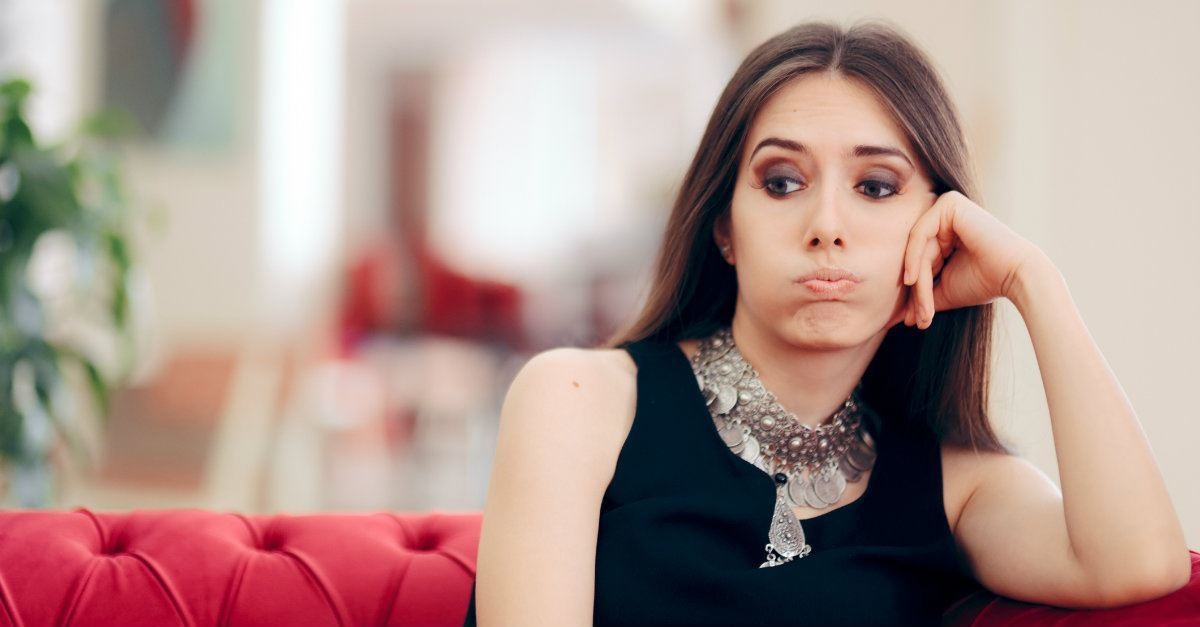 2. Attending Events Solo Can Be Hard
Christmas is around the corner. That means Christmas parties where everyone seems to have a date, followed by New Year's Eve where every woman wants to be kissed at midnight to ring in the new year. Within weeks comes Valentine's Day. Perhaps you have to attend a wedding alone? You sit at the singles table while you watch another one of your friends get married.
Attending events solo is hard, but that should not limit you from having fun and being the best version of yourself. Some of the most memorable events I attended solo resulted in friendships that I would not have gained otherwise. Think of this as an opportunity. I met my best friend 10 years ago at a birthday party I attended where the two of us seemed to be the only guests without dates. We instantly connected, and 10 years later, I can still call her my best friend.
I encourage you to learn to embrace attending events solo by changing the way you view them. Don't think of them as a reminder that you are single and everyone else isn't. Think of them as opportunities to meet new friends or business acquaintances. You never know what will happen, but I promise nothing will happen if you don't go. 
What events do you have coming up where you know you'll be going alone? What can you be looking for in those opportunities to make it a positive experience?
Image Credit: @Getty/nicoletaionescu
Slide 2 of 5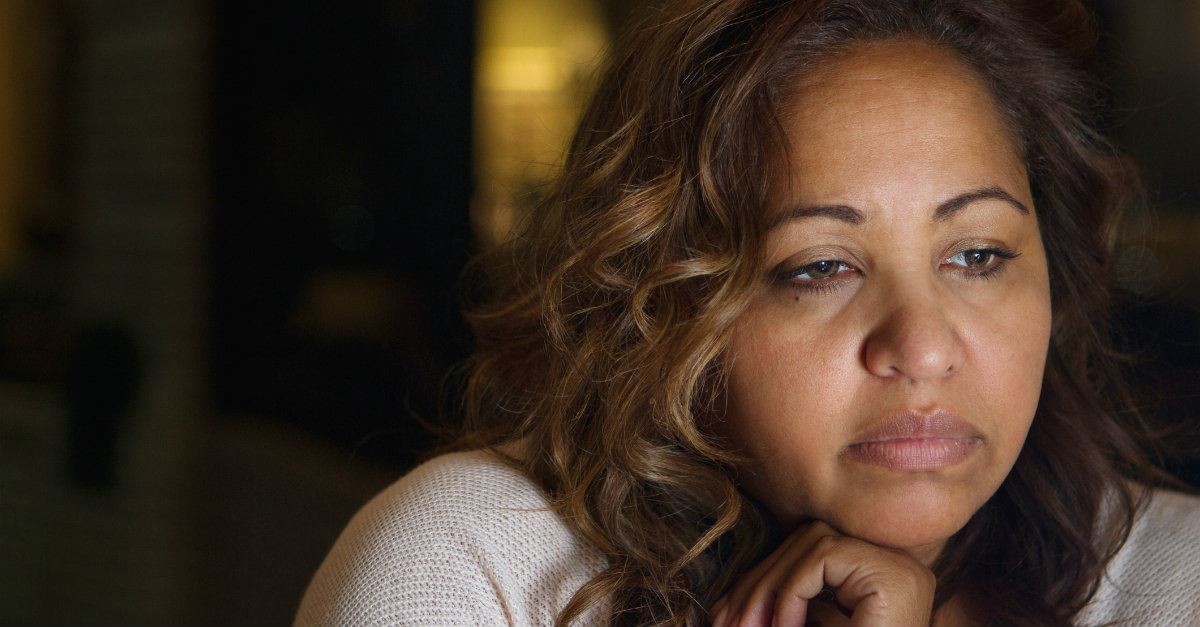 3. It Gets Lonely– Especially at Night
It gets lonely when you're by yourself. Especially at night, after a workday, when you leave the social atmosphere of being around other people all day from work or your daily engagements. It's natural to feel lonely from time to time.
When I was single, loneliness would seep in most when I would come home to an empty house and make myself dinner. To avoid this feeling, I often surrounded myself with my girlfriends, and always made sure I had plans to be busy. I never wanted to be alone because I wanted to avoid that feeling of loneliness. But over time, I began to fall in love with myself and I became okay with being alone. And even more so, I begin to fall in love with the Lord during this "alone" time. In reality, he is always with me. Being alone is about thriving in that state of solitude, and you learn to love your own company.
One of the habits I adopted during this time alone was my quiet time with the Lord. Not filling empty spaces with things to be busy, I began to speak to God more. I developed a prayer life that deepened my faith in the Lord. I began journaling every night before bed, and reading the Bible more than ever before. I found comfort in that and found a new peace as I didn't feel so alone .
Loneliness will still kick in from time to time, but being okay with being alone is the goal. And remember – you never are truly alone. Joshua 1:9 says "…the Lord your God is with you wherever you go." 
Image Credit: ©Getty-pixelheadphoto
Slide 3 of 5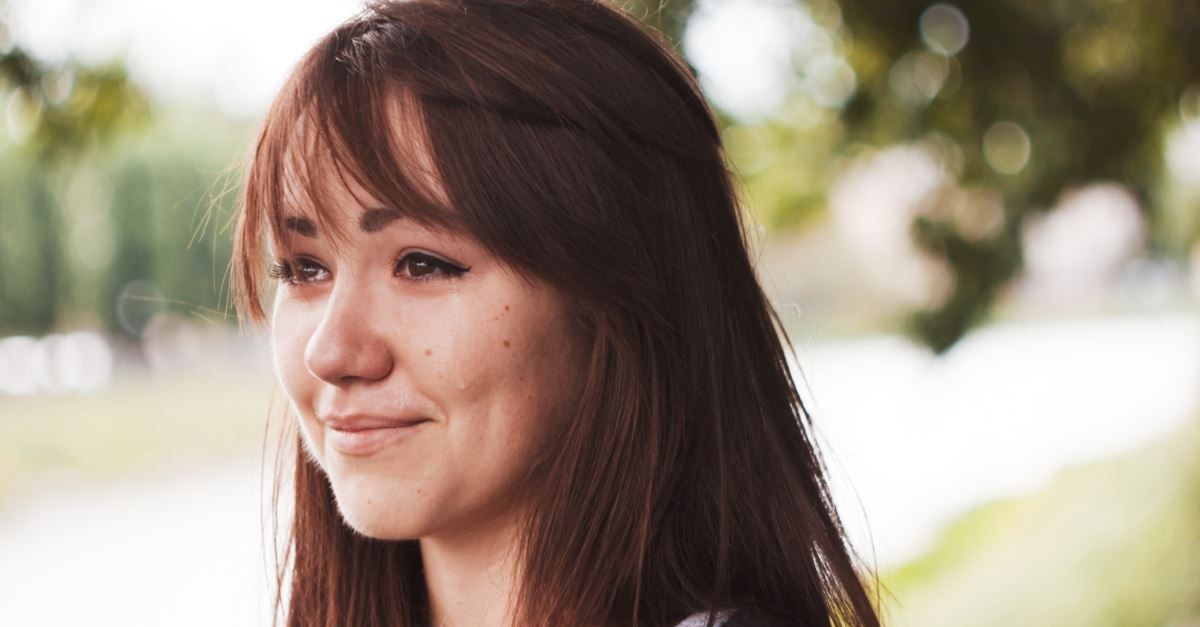 4. Our Self-Confidence Can Be Strained
At times, it's difficult to stay confident when you're single. No one is there to compliment you each day on your new hairstyle or outfit or cooking. No one is there to love you after a long day to build your confidence up when you feel discouraged. No one is there to show you affection. Perhaps your best friend seems to find a new boyfriend at the drop of a hat, and you're struggling to find a first date. You start to think, "What's wrong with me, am I not desirable?" These thoughts tend to creep in all the more as you get older. You can't help but compare yourself. Being single and staying confident is a hard thing.
So how do you stay confident when you're single?
Friends, hear me when I say that even when you get married, you can't depend on your husband to make you feel confident. Only YOU can know your worth and build your confidence. I have plenty of friends who are married who lack self-confidence because it's dependent on another person. Having a partner is no guarantee of greater self-confidence. A spouse is a gift and a compliment to your life, not the one to fill your confidence tank to the brim. Only God loves you in a way that is unwavering. You are "His masterpiece" (Ephesians 2:10). Fill up with God's love every day to walk out in confidence as "His very own possession." (1 Peter 2:9)
Take a few minutes to write out a few of these verses that explain God's love and affection toward you. Carry those with you for a few weeks, work on remembering and reminding yourself of the truth of your value as a beloved child of God when your confidence seems to waver.
Image Credit: ©GettyImages/arvitalya
Slide 4 of 5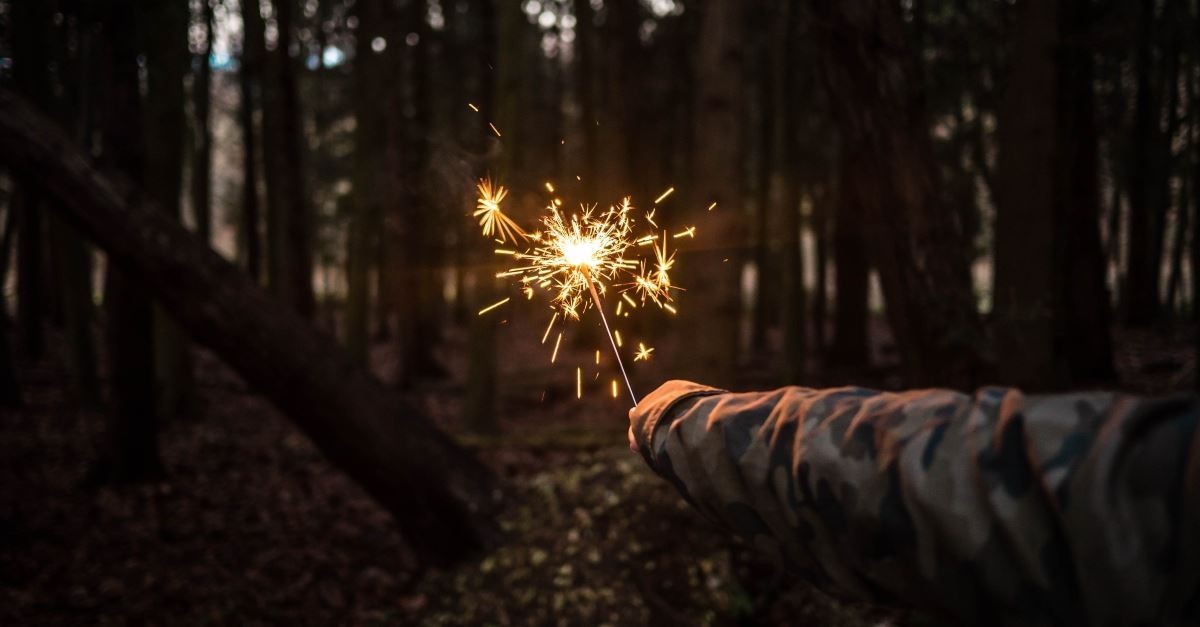 5. We Worry about the Future
If you're like me, you're always thinking about the future. Most women do. Not just about tomorrow or next week, but 5 years from now, 10 years, and so on... So of course during my single years I worried what the future held for me, and more importantly, who would ever find me? As time goes on, we get older, the worry increases substantially. You begin to ask yourself "are there any good single men left or are all the good ones already taken?" You wonder if you're ever going to meet someone. You worry about being single the rest of your life.  All this worrying about what could happen in the future causes nothing but fear.
So what benefit does worrying do? Will it change anything?
Jesus asks this question in Matthew 6:27 saying, "Can all your worries add a single moment to your life?"
The answer is no. Worrying does not change anything. When you worry, you assume responsibility for things you were never intended to handle. Trust the Author that wrote the story. He knows the beginning and the end. And worrying about the thought of finding your spouse adds nothing to your life. Matthew 6:34 says "do no worry about tomorrow, for tomorrow will worry about itself. Each day has enough trouble of it's own." Let the worry go and turn that worry into faith that God has a better and bigger plan that you can even imagine.
Image Credit: ©Unsplash/jamie-street
Slide 5 of 5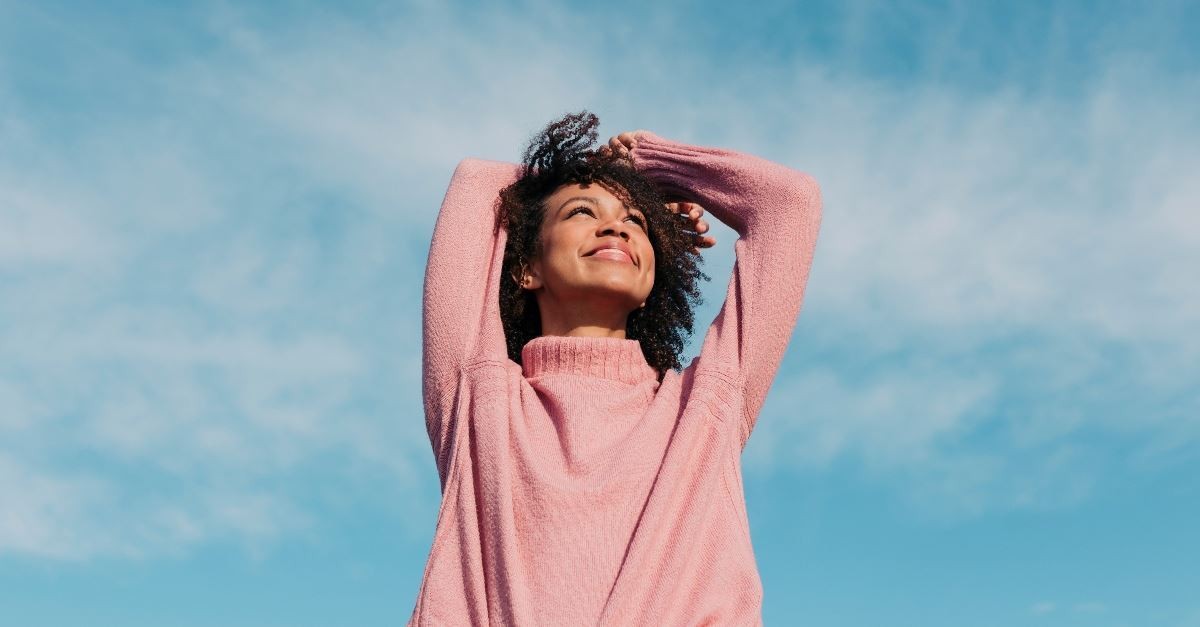 The Perks of Being Single
While being single can be hard, remember, if it's in God's plan for your life to get married, God will never let you down. His plans for us are good. Jeremiah 29:11 says "'For I know the plans I have for you' says that Lord, 'plans to prosper you and not to harm you, plans to give you hope and a future.'" Our God has already written out your beautiful life story. He also writes the best love stories. Trust Him, wait on Him, and know that He hears your prayers and knows your heart's desire.
In the meantime, try to focus on the perks of being single.
Practically speaking, the best perk when I was single is I could focus on myself. Without affecting anyone else but myself, I could eat whatever I wanted for dinner, go on vacations as often as I wanted, spend money on all the clothes in the world if I wanted…just to name a few. I was able to truly focus on ME, and not what anyone else was doing.
Spiritually speaking, there is also a perk. I could focus on Christ alone. Being single is a season to embrace as it's a season you can live "without distraction" as stated in 1 Corinthians 7:35. Earlier in the chapter, it highlights verse 34 that "the unmarried woman cares about the things of the Lord and her aim is to be holy in her body and her spirit…but a married woman has to think about her earthly responsibilities caring about the things of the world – and how she may please her husband."
Being single, your sole focus is God and living for Him and Him only. What an amazing time to build a beautifully deep relationship with our Lord. Be encouraged: for most of us, being single is just a chapter. Embrace the season of singleness. Have faith that His plans are good, and that He will bring you the perfect spouse in His perfect timing. It may happen when you least expect it. It did for me!
Image Credit: ©GettyImages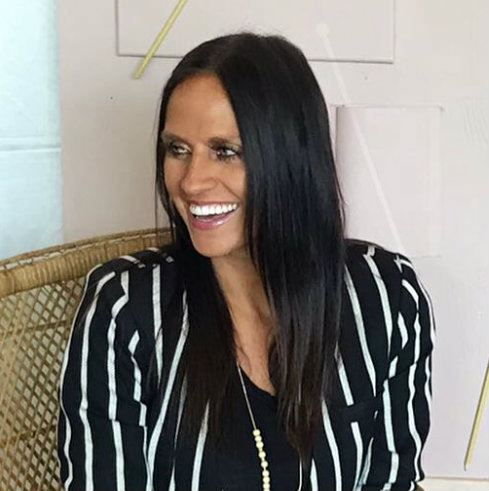 Alisha Headley is a writer and speaker who has a passion to meet the everyday woman in her everyday life with wisdom gained from personal experiences and Biblical truth. Through her unique style of writing, she is able to seamlessly connect with other women. She talks bout tough everyday truths by sharing her own personal struggles along with a variety of life experiences.
Alisha is a proud stay at home wifey and dog mama who lives in Charlotte, North Carolina. You can find Alisha here:
Blog: www.alishaheadley.com
Facebook: www.facebook.com/alisha.herlifeblog
Instagram: www.instragram.com/alisha.headley
Originally published Tuesday, 12 November 2019.